What You Carry With You...
Miscellaneous Productions presents
Dealing with emigration/immigration, violence and xenophobia, aging and inter-generational relationships, memory and belonging, What You Carry With You was created and developed by a team of professional artists and technicians who collaborated with non-professional youth 14 -20 years old and elders to age 77 from Richmond, BC.
Cast members had roots on six continents and spoke more than 25 languages between them. Some of the themes examined included: community participants' personal narratives of leaving their homelands; surviving persecution, wars and famines; coming to a new land of hope; how their expectations matched or didn't match the reality of their settlement; their inter-generational relationships with family members and friends; violence they encountered in their "new" home and how it triggered memories of violence experienced in their homelands.
Sponsors & Community Partners
Gateway Theatre; City of Richmond through the Richmond Arts Centre /Richmond Cultural Centre; RM Development Corporation/Cosmo Plaza; Minoru Place for Seniors Centre, and our many generous individual donors.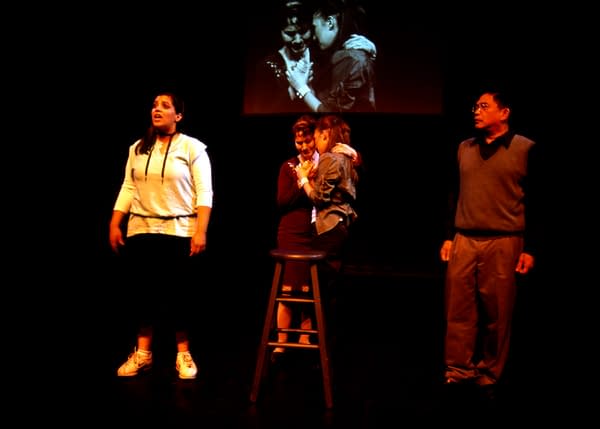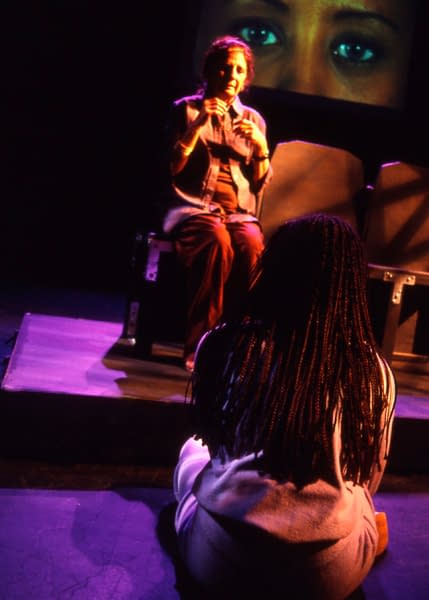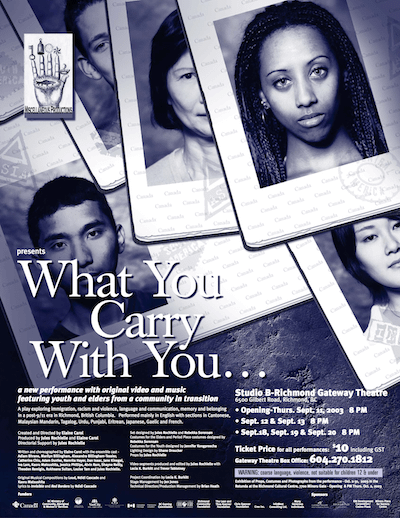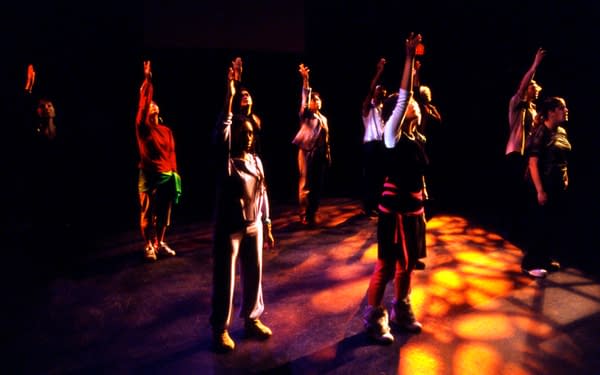 Live Photos - Jamie Griffiths
Postcard Photos - Daniel Collins