MISCELLANEOUS Productions (MP) , founded in 2000 in Vancouver, Canada, is best described as "a hip hop theatre boot camp" developed for culturally and socially representative youth who face multiple barriers. Pre-COVID-19 we presented an original work every two years, and we continue to tour, give free peer-run workshops to at-risk youth, and make films about our performances. We follow strict COVID-19-related protocols and practices at all our events and activities.
A non-profit organization and registered charity, MP is currently in its 23nd year of collaborating in a long-term model with youth in creating performances and film and media works for the public.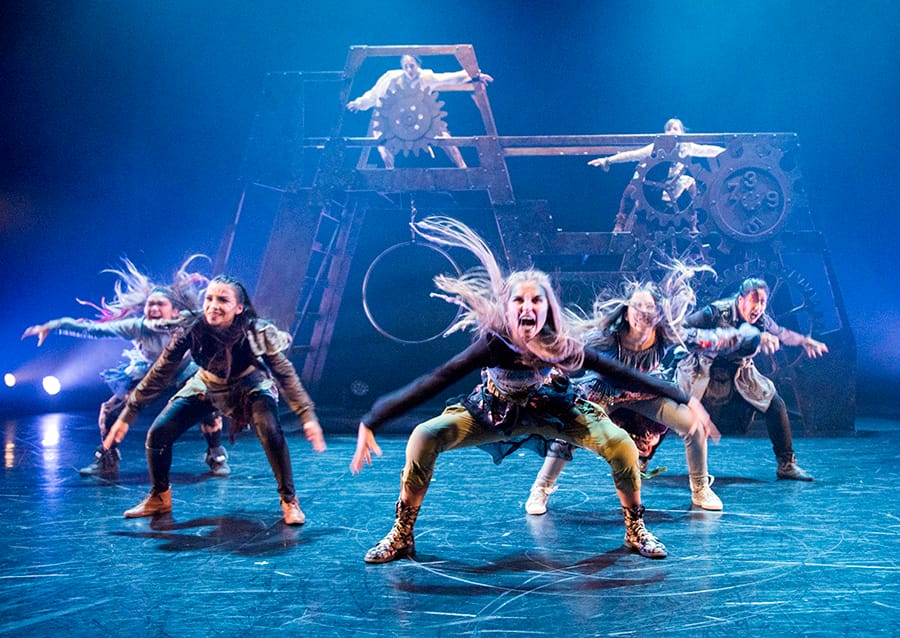 Developing pioneering performances with and for youth, MP is the only organization of its kind in Canada. With accessibility and representation as central pillars of our mandate, we are passionate about the exploration of interdisciplinary community-engaged performance and new artistic practices, and about the intersections of art making, community development, crime prevention, and education. We provide youth with innovative and inspiring opportunities to empower themselves and effect social change and personal transformation.
Working with artist-activists who are audacious enough to make performance that has relevance to an audience beyond the establishment art world, we integrate art with community development and crime prevention models. In doing so we help educate the public and professional artists about the challenges to youth facing multiple barriers, and share new ideas for dealing with and eliminating those barriers.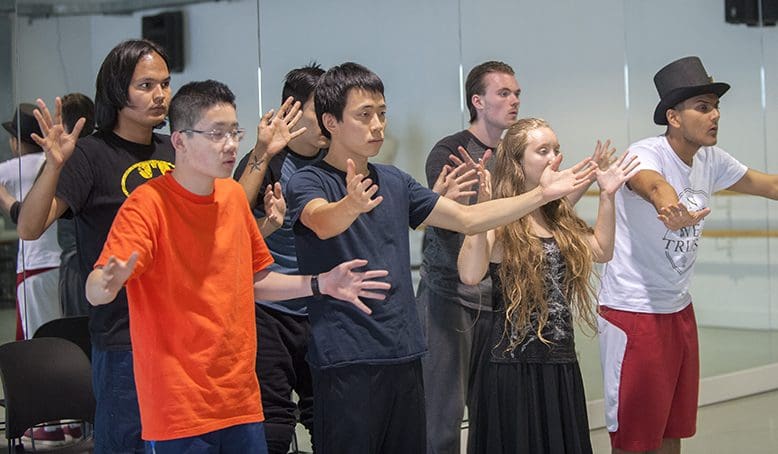 As community-engaged artists it is our job to respond to community needs, not by imposing our artistic vision but by collaborating with youth as equal partners. Through a rigorous transdisciplinary training process, we encourage youth to think and act as professional artists, with a critical eye, helping them acquire the skills and confidence to tell their own stories in their own voices.
This work teaches both professional artists and youth to think and act outside the established categories that have marginalized them in the past. It gives them a voice with which to speak out about racism, homophobia, sexism, classism, addiction, poverty, and violence. We don't believe in sugar-coating difficult issues, and neither do the youth with whom we collaborate. They are adamant that our work must reflect a deeply progressive and visionary morality.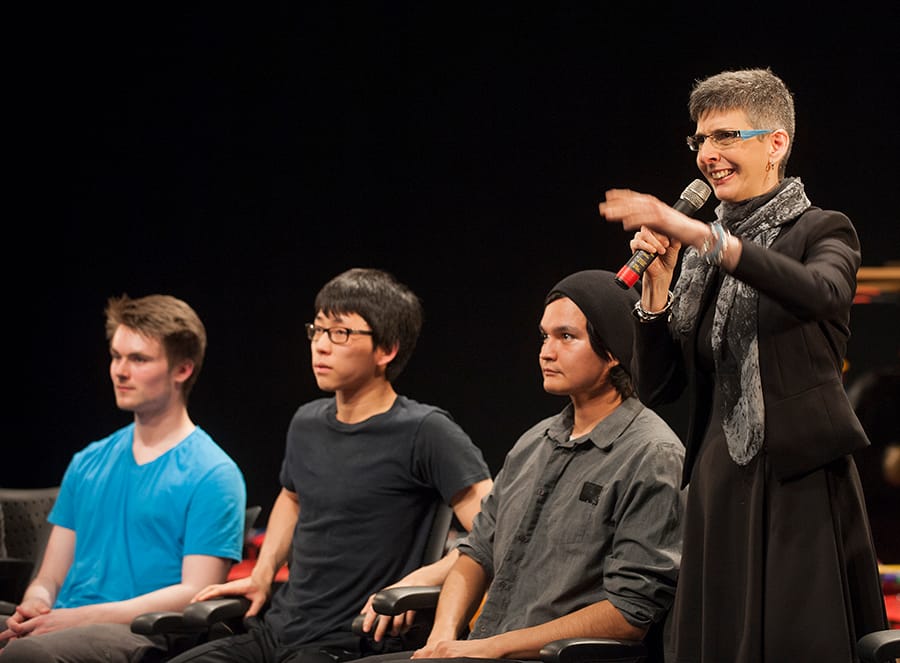 The youth of our artistic teams collaborate with nationally and internationally recognized performing arts professionals, including theatre and film directors, musicians, singer-songwriters, choreographers, and lighting, set, costume, and sound designers. They also draw on the counsel of experienced diversity consultants and other community-engagement resources.
Our work is revolutionary, often disturbing the powerful dominant culture. The excellence of our work inspires others, and creates templates that are shared and applied in other communities across Canada and internationally. For example, in recent years we have found a second home with the youth and professionals at the Centre d'Art I Natura, City of Sort, Pallars Sobira, Catalonia and its secondary school, Hug Roger Institut.
We have long relationships with Westbank First Nation, Victoria Indigenous Friendship Centre and Prince George's School District 57 – Nusdeh Yo Elementary School, and some of our most crucial work is the hip hop dance music theatre boot camps that MISCELLANEOUS Productions delivers annually.