Power & Power 2
Sexism, violence, racism, classism, immigration, refugee issues, mental health issues, gangs, discrimination, stereotyping, animal welfare, inter-generational divides, addiction and love.
Miscellaneous Productions presents
In a groundbreaking project developed by MISCELLANEOUS Productions, a group of multi-barriered youth collaborated with a team of professional artists on POWER, an evening of solo performance pieces, ensemble drumming and dance numbers, all of which take a raw, honest look at the things that matter to youth in the community: power, racism, immigration, poverty, violence, sexism, addiction and love, presented at Vancouver's Rhizome Café.
Building on workshops and outreach initiatives conducted through 2008, a casting call in January of 2009 drew youth from Eastside high schools, community centres and workplaces. Under the guidance of director and writer Elaine Carol and other professional artists, the selected youth performers experienced intensive training in interdisciplinary performance art, solo performance, theatrical monologue, stand-up comedy, Slam poetry, ritual performance, World music, hip hop music and dance.
POWER was performed in full a total of six times, with three performances (POWER) in June 2009 at Vancouver's Rhizome Café and twice (POWER 2), with some changes to the cast and updated material, at the Moberly Arts & Cultural Centre in Southeast Vancouver, and once at the Michael J. Fox Theatre in Burnaby.
The POWER performers included: Michael Cheng; Gloria Dominguez; Roberto Hidalgo; Kai Sulin Lee; Daniela Madrazo; Natasha Pheko; Dakota Prince; and Megan Solis. For POWER 2 original cast members Michael Cheng, Gloria Dominguez, Roberto Hidalgo, and Daniela Madrazo were joined by Lansi Chu, Gustavo Diaz de Leon, Timothy Mok, Sabera Hamid, and Steve Rondeau.
A documentary film of the same title was also developed during the creation and presentation of POWER, focusing on the lives and experiences of four cast members: Natasha Pheko, exploring her anger about the sexism in mainstream hip hop videos; Roberto Hidalgo, a young man attracted to a destructive lifestyle due to his struggle with parental abandonment; Dakota Prince, a Cree-Ojibway "princess of the East Vancouver Pow Wow" and gang groupie; and Michael Cheng, who examined the way he views the world through his "eccentric aura" of Asperger's Syndrome.
"For most, if not all, of the multicultural, immigrant and Indigenous multi-barriered youth we work with, POWER is be the first and only access they have had to the arts," said MISCELLANEOUS Productions' artistic director Elaine Carol. "These are young people who have, in some cases, fallen through the cracks of the educational, social and justice systems of our society. Through this project we hope they will learn to use art as a vehicle for healthy, lasting personal and social change."
The creative contributions to POWER, directed by Elaine Carol, included: original music by hip-hop artist Ndidi Cascade and percussionist Paul Bray; choreography by Carla Catherwood; costumes by Marina Szijarto and Megan Leson; and set design by Yvan Morissette. Other collaborators included: consulting social workers Esther Oh and Karen Ausejo Cooper; diversity consultant Eric D. Wong; producer / production manager Sheryl Gregoire; assistant directors Hedyeh Bozorgzadeh, Sarah Sawatsky and Jonathan Teague.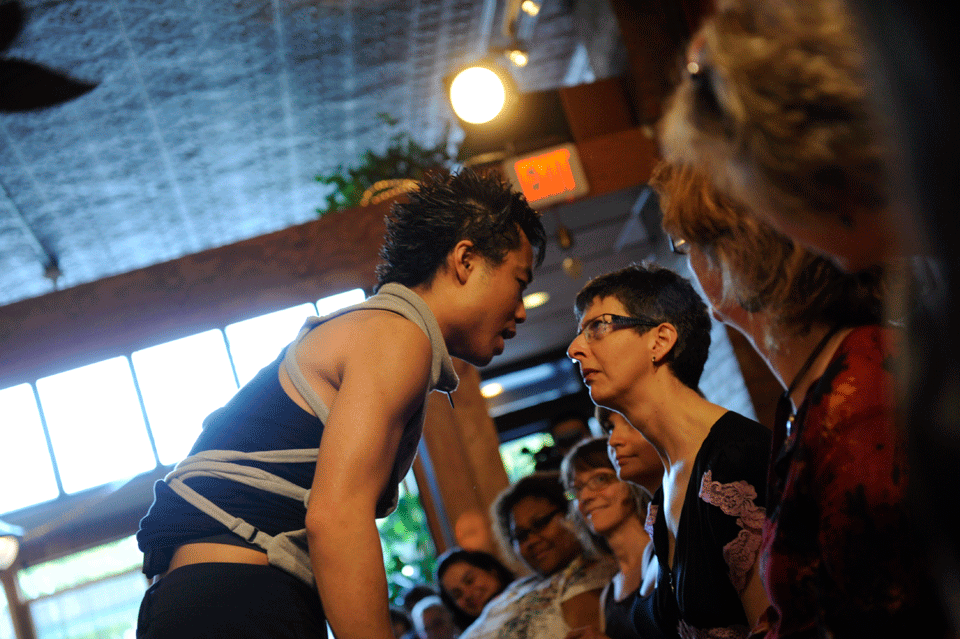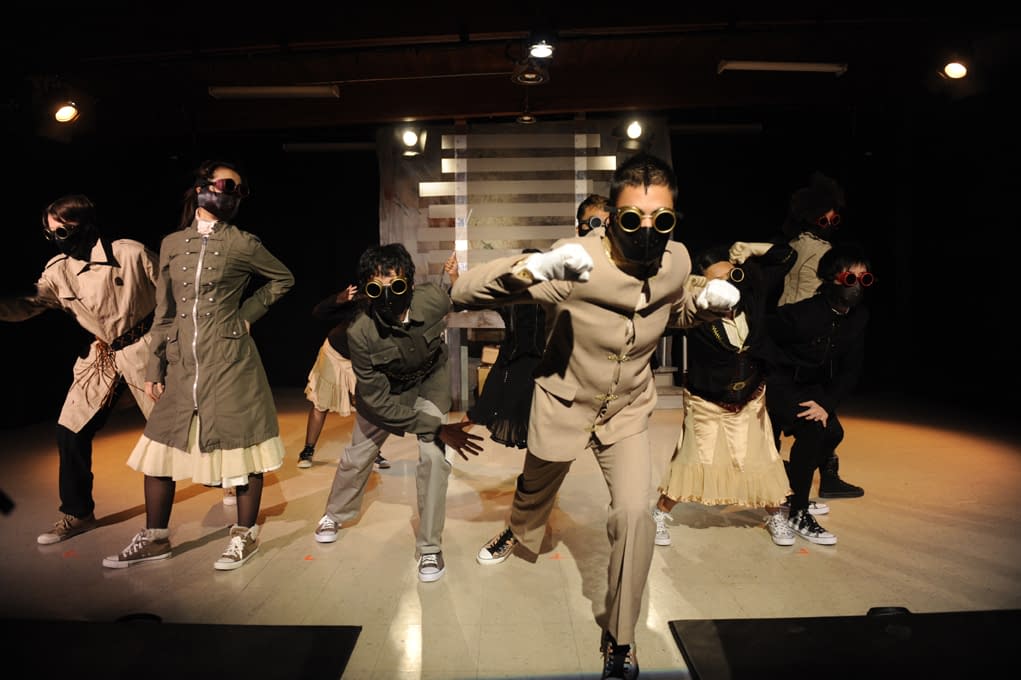 ...it gave me a chance to show my leadership skills as a dance captain leading the other youth, an opportunity to work for a community arts charity using art for my own personal transformation, and a chance to learn how to network among professionals, as well as how to prepare for, produce and perform in a series of shows in different venues in Vancouver.
Power & Power 2 Participant
Performer /Co-writer– 2018
Elaine's very high expectations for the cast went far beyond setting a high technical standard for them to achieve in their performance; she treated them as members of a professional ensemble and showed no trace of condescension toward them.
Professional
…this kind of experience, in which young people have adults treat them seriously and respectfully as individuals who have meaningful contributions to make to society, is a the single most powerful approach that can be taken to foster their sense of social and personal empowerment.
Professional
Sponsors & Community Partners
Broadway Youth Resource Centre; Britannia Community Centre; Britannia Secondary School; Vancouver School Board; and our many generous individual donors.