e-race
Speed – rush – crash. Is it really worth it?
Miscellaneous Productions presents
e –r a c e was an original 2013 performance with music, dance and video, featuring youth from the community exploring "speed" in young lives, including street racing, drinking/drugging and driving, crystal methamphetamine, gangs, racism and "fast girls", presented at Richmond's Gateway Theatre.
The action of the play began with the tragic death of three youths as a result of a street race. The structure of the play moved backwards in time, revealing and exploring the roots of an ensemble of young characters' addiction to "speed", including street racing, drinking/drugging and driving, gangs, racism, crystal meth, and early sexual activity. The themes were played out layering experimental performance and traditional theatrical techniques, multi-screen video projection, dance, and music.
e – r a c e was developed by director and writer Elaine Carol along with the cast members. Performers included: Astley Au; Pattie K. Burke; Adam Dunfee; Melissa Hafting; Emily Ra; Kascha Rolfe; Lindsay Snell; Stacie Steadman (professional actor filling in for an injured Theresa Steiger); Patrick J. White; and Maxine Yu. Original music and lyrics were by Ndidi Cascade, Ganesh Anandan and Jessica Phillips & Kaoru Matsushita. The featured car sculpture was designed and constructed by Arnt Arntzen. Costumes were designed by Rebekka Sørensen and lighting by Adrian Muir. Onstage video segments were produced and edited by Jules Rochielle with Trevor Tablotney. Project coordination was by Allyson McGrane, Assistant Directors were Sarah Sawatsky, Jules Rochielle and Allyson McGrane. Production management and stage management were Jen Jones and professional consultants for were Eric D. Wong, Esther Oh, Dr. George Tien, Tristin Wayte, Simon Johnston, and Farnaz Khaki-Sadiq.
Sponsors & Community Partners
Gateway Theatre; City of Richmond through the Richmond Arts Centre; Richmond Cultural Centre; Richmond Addiction Services; and our many generous individual donors.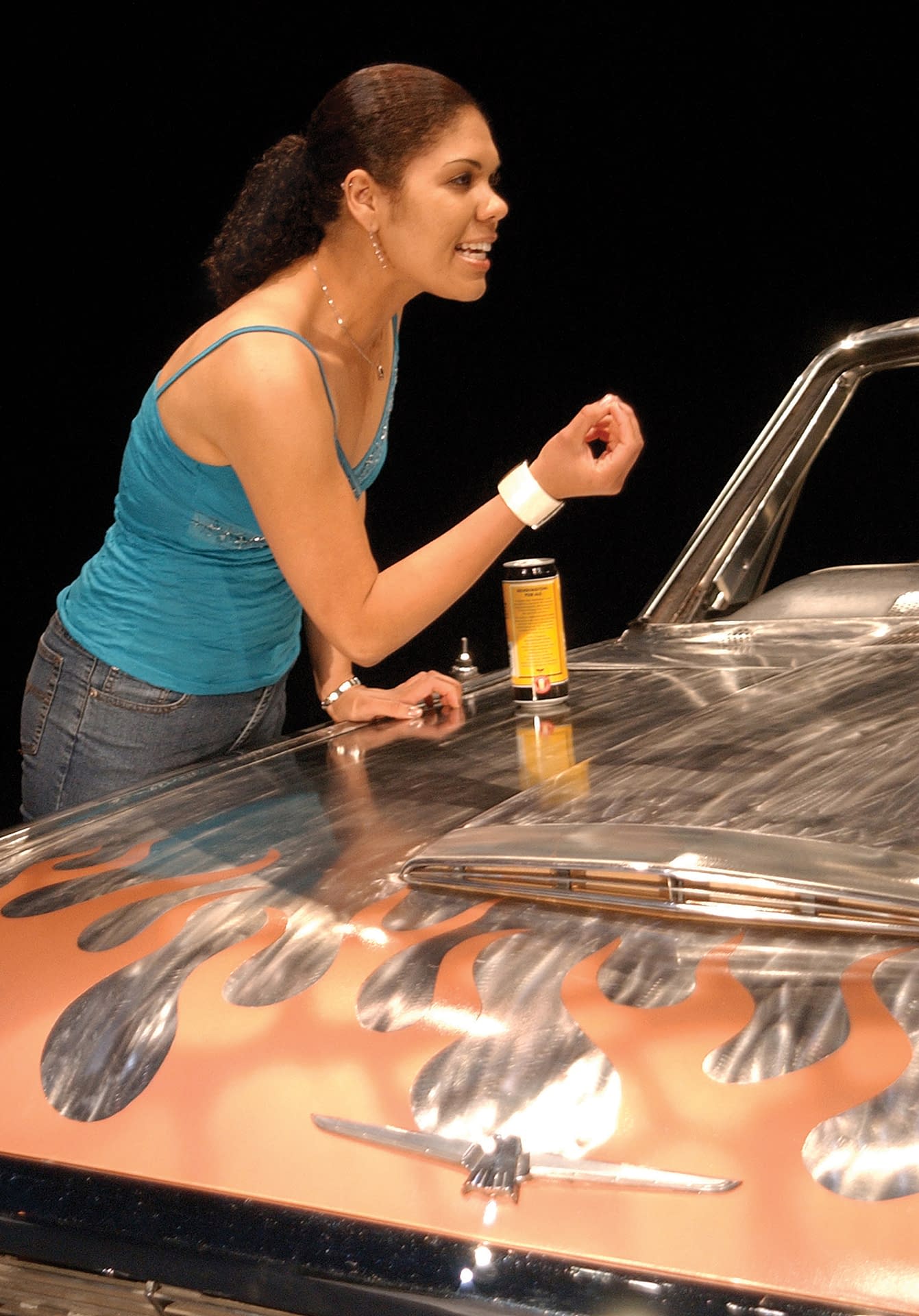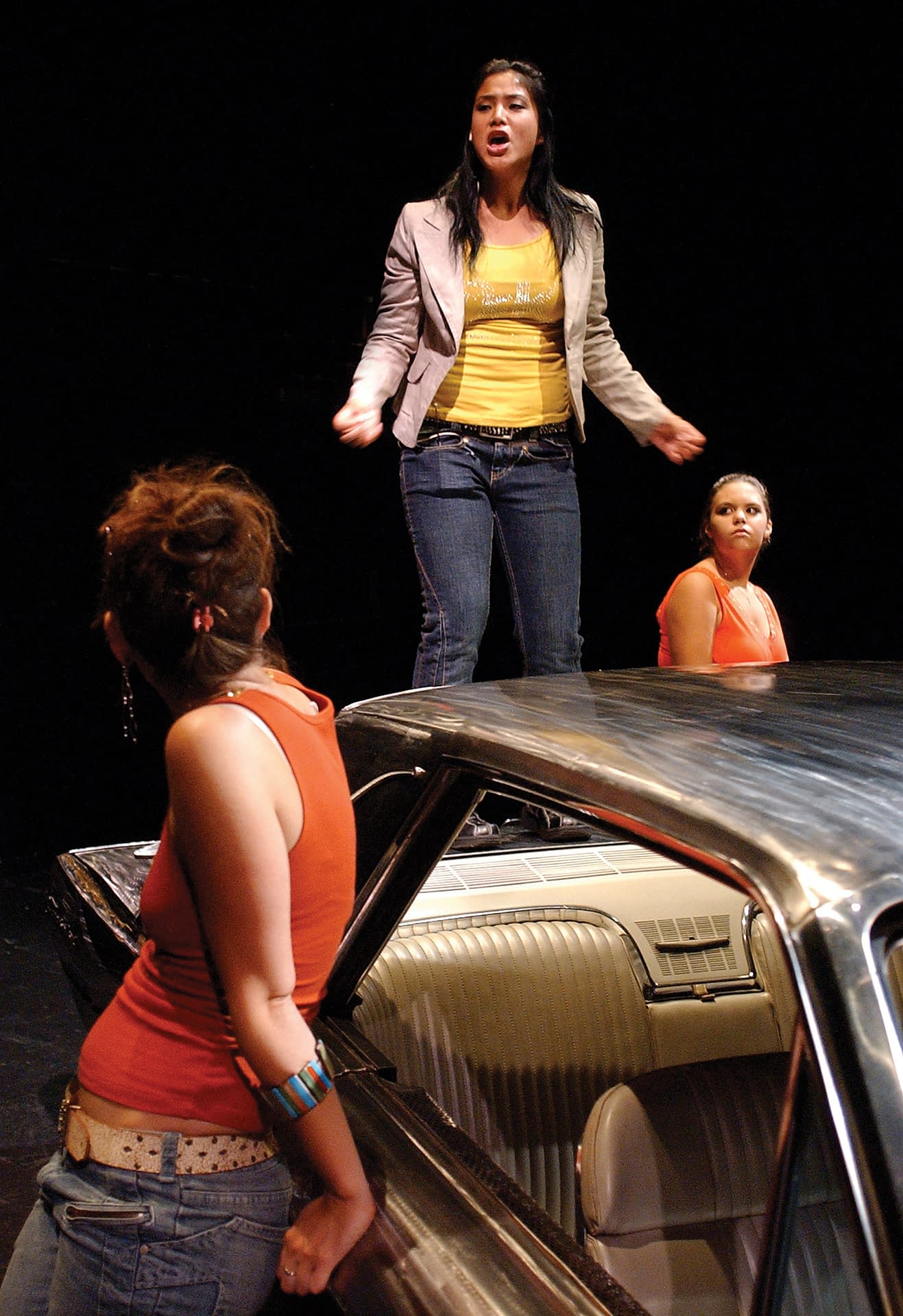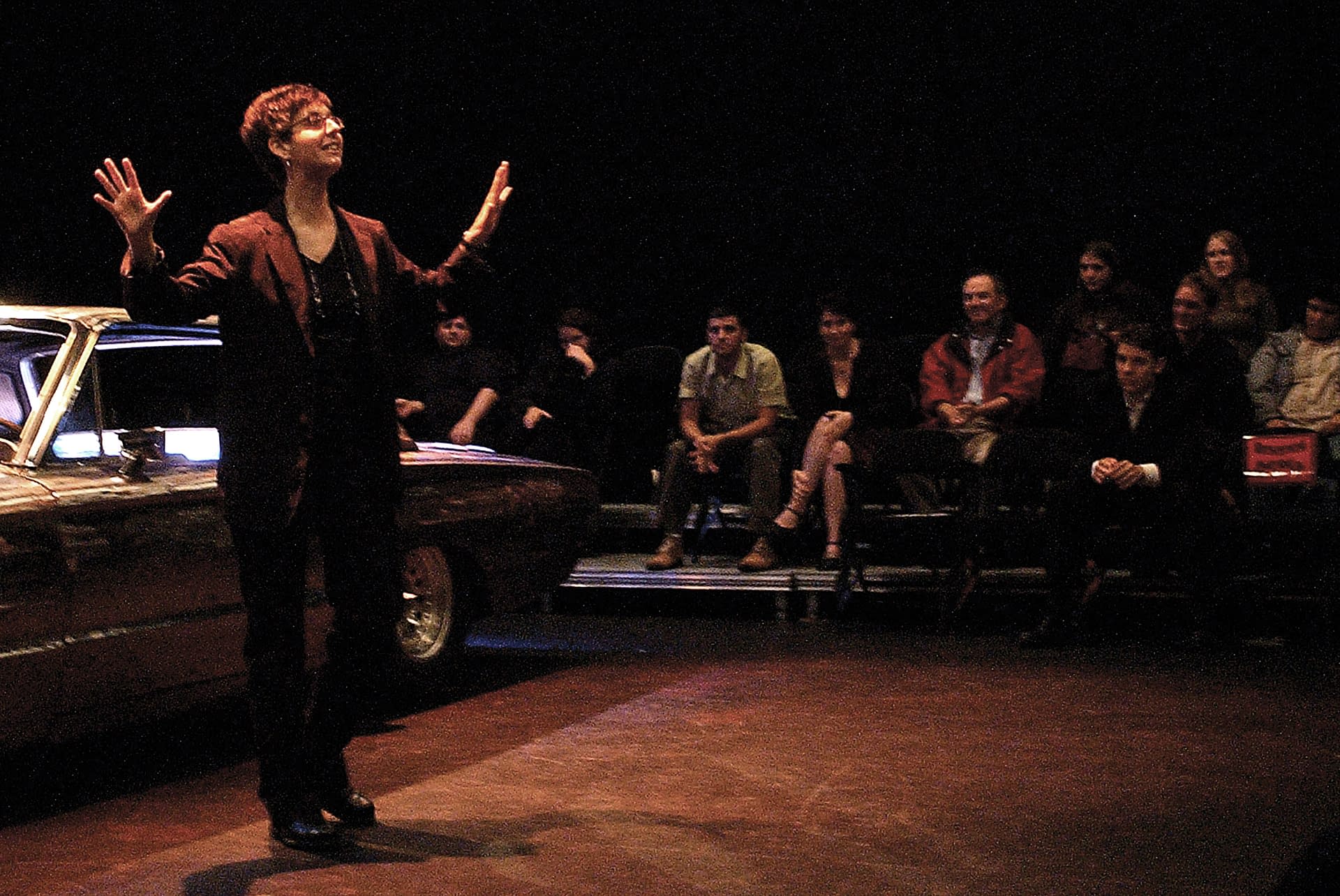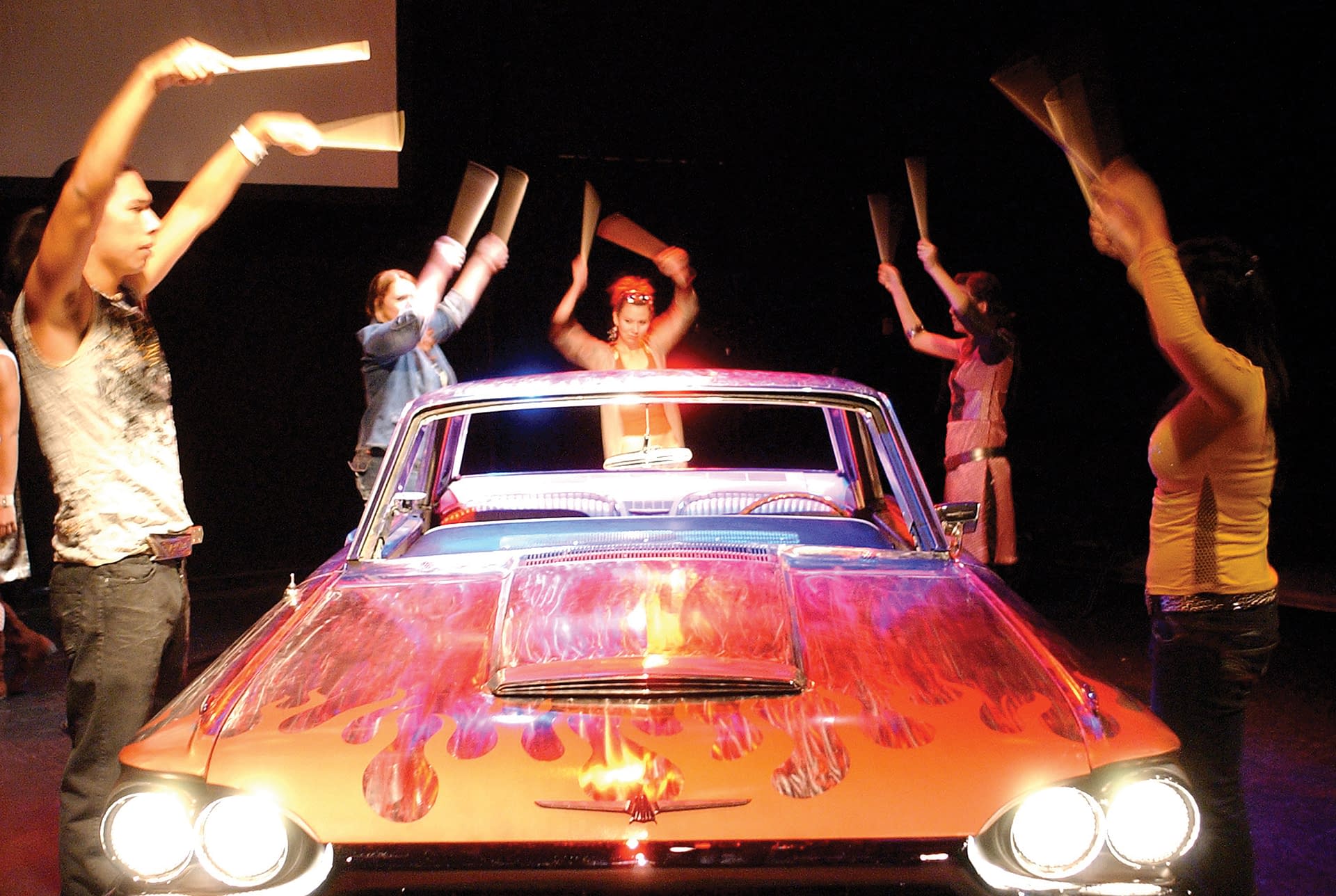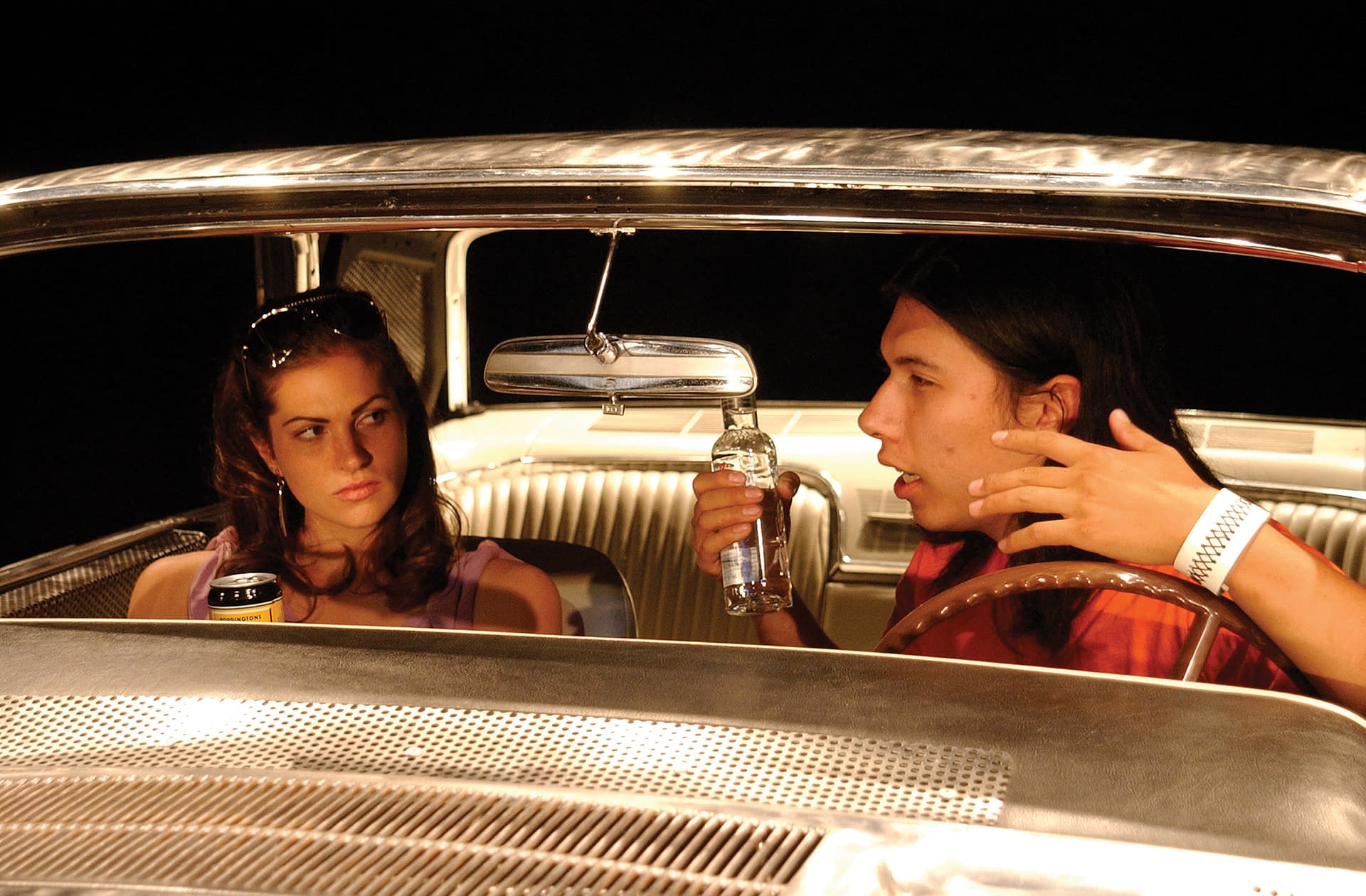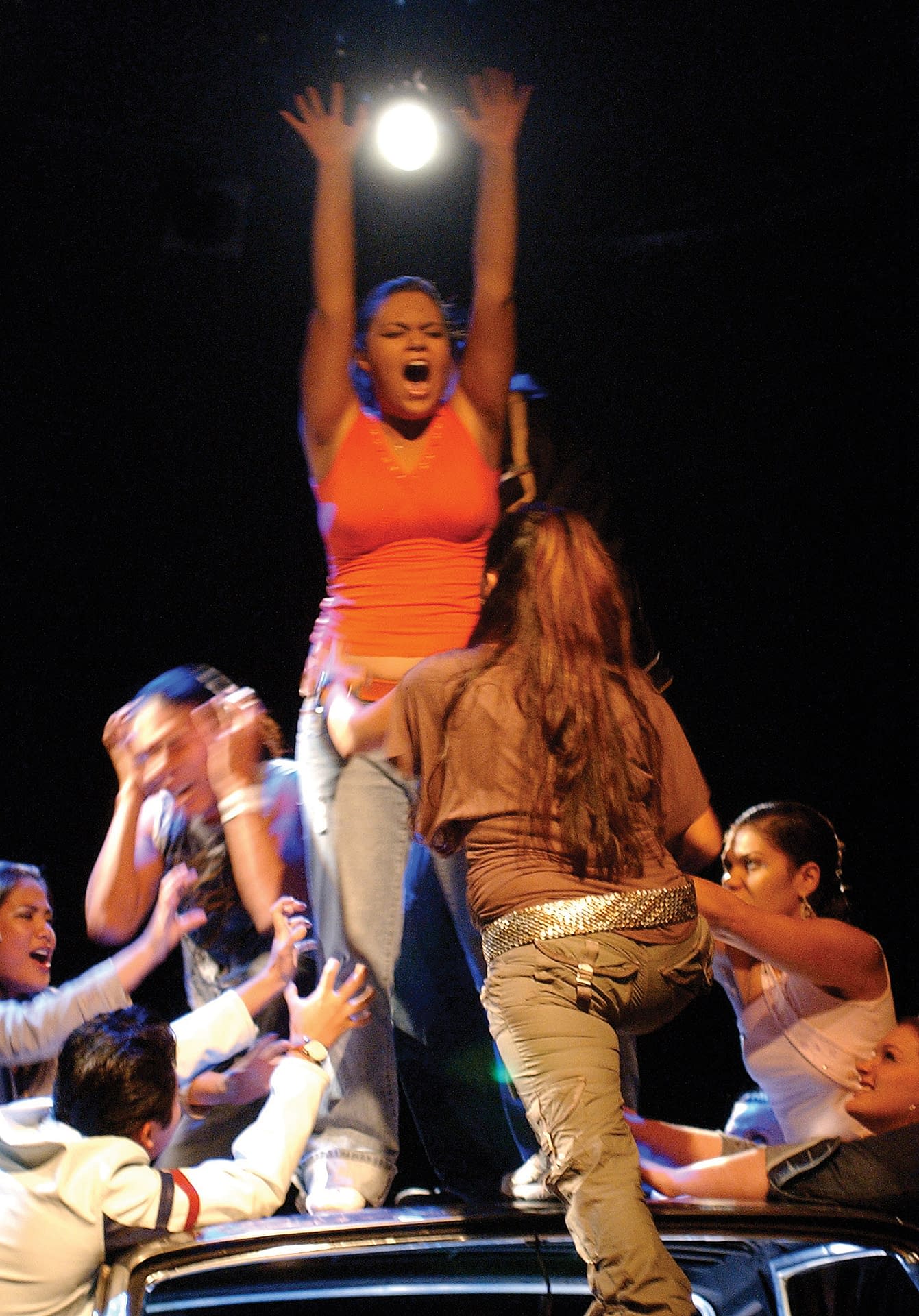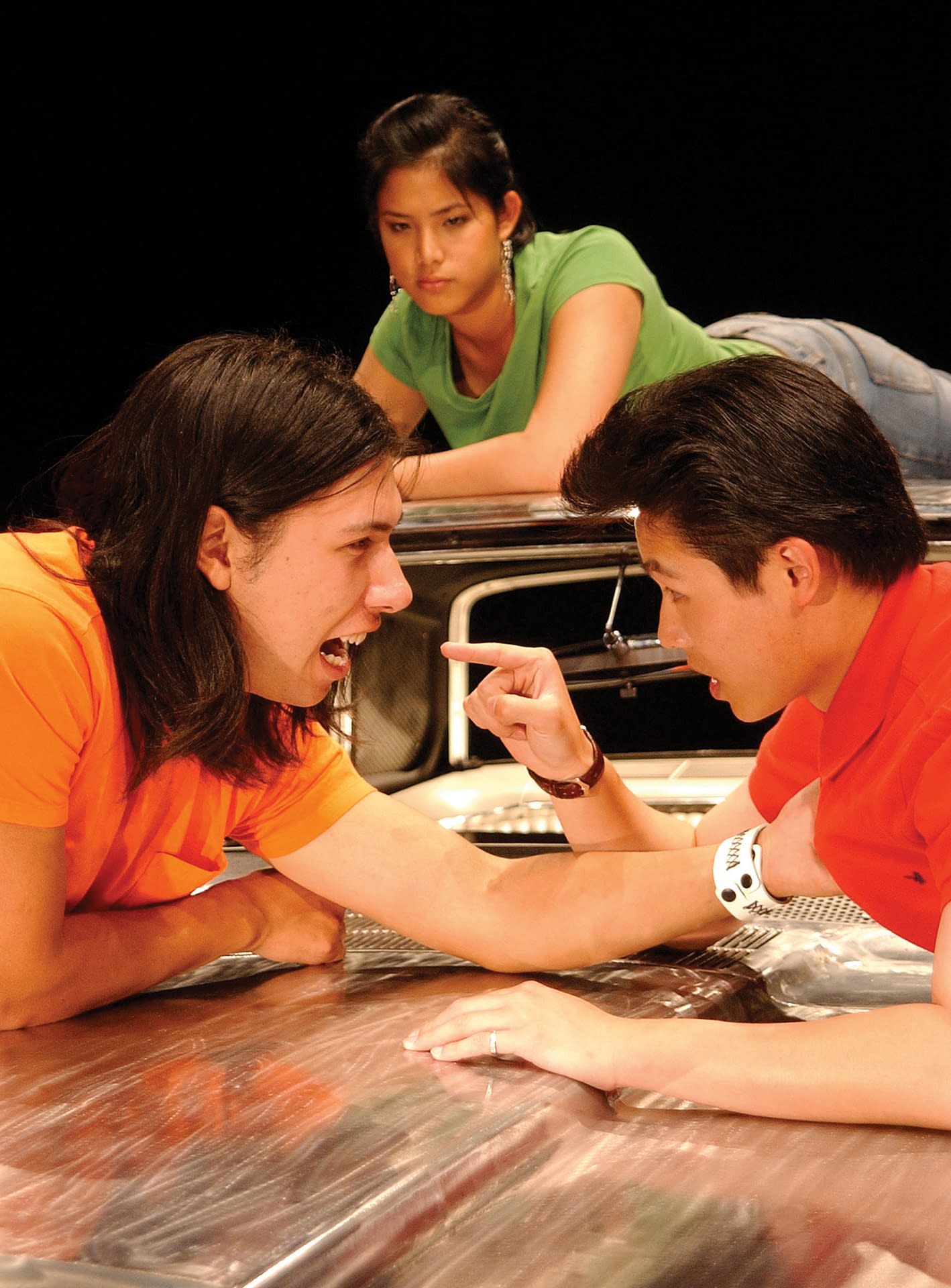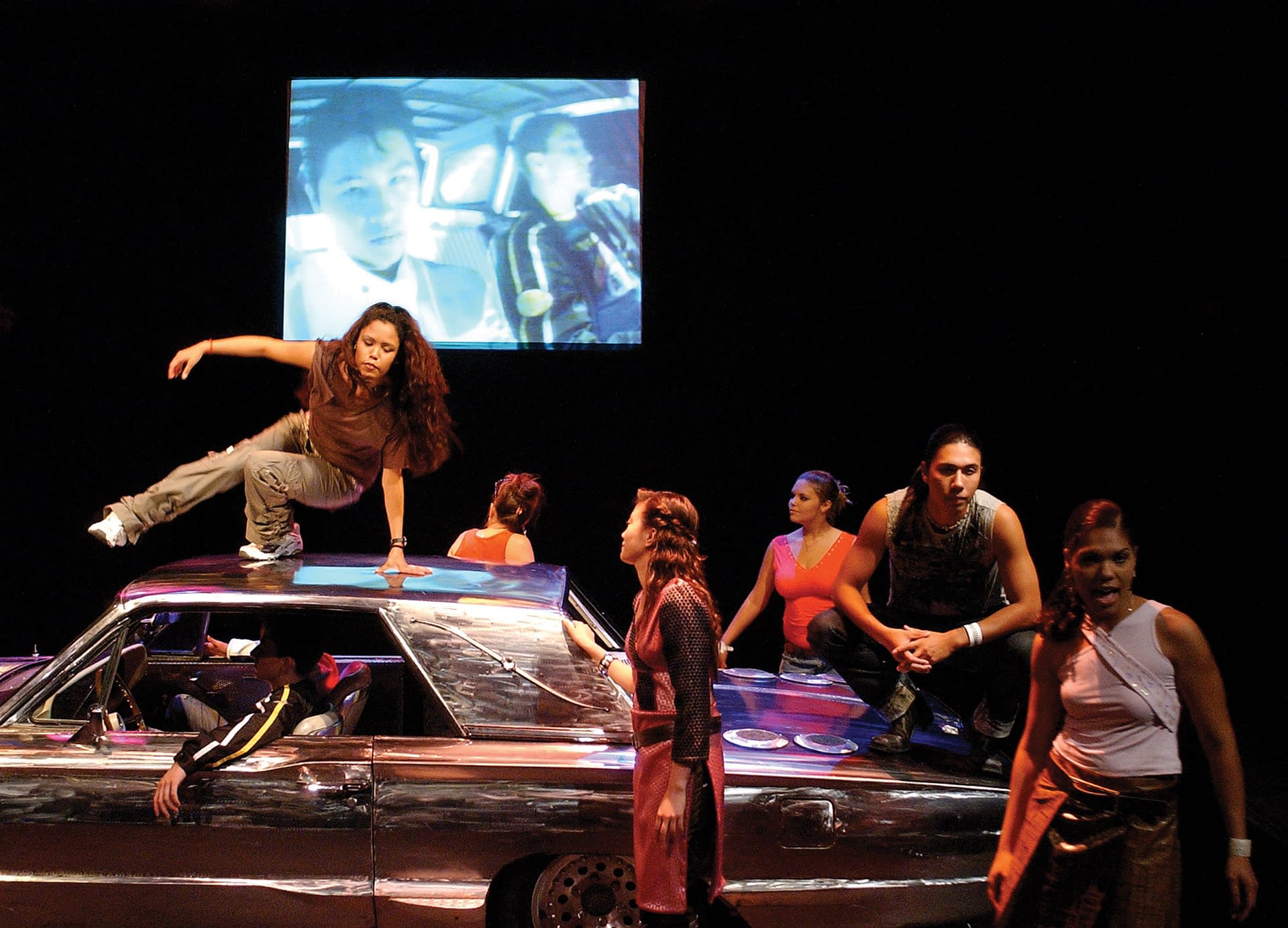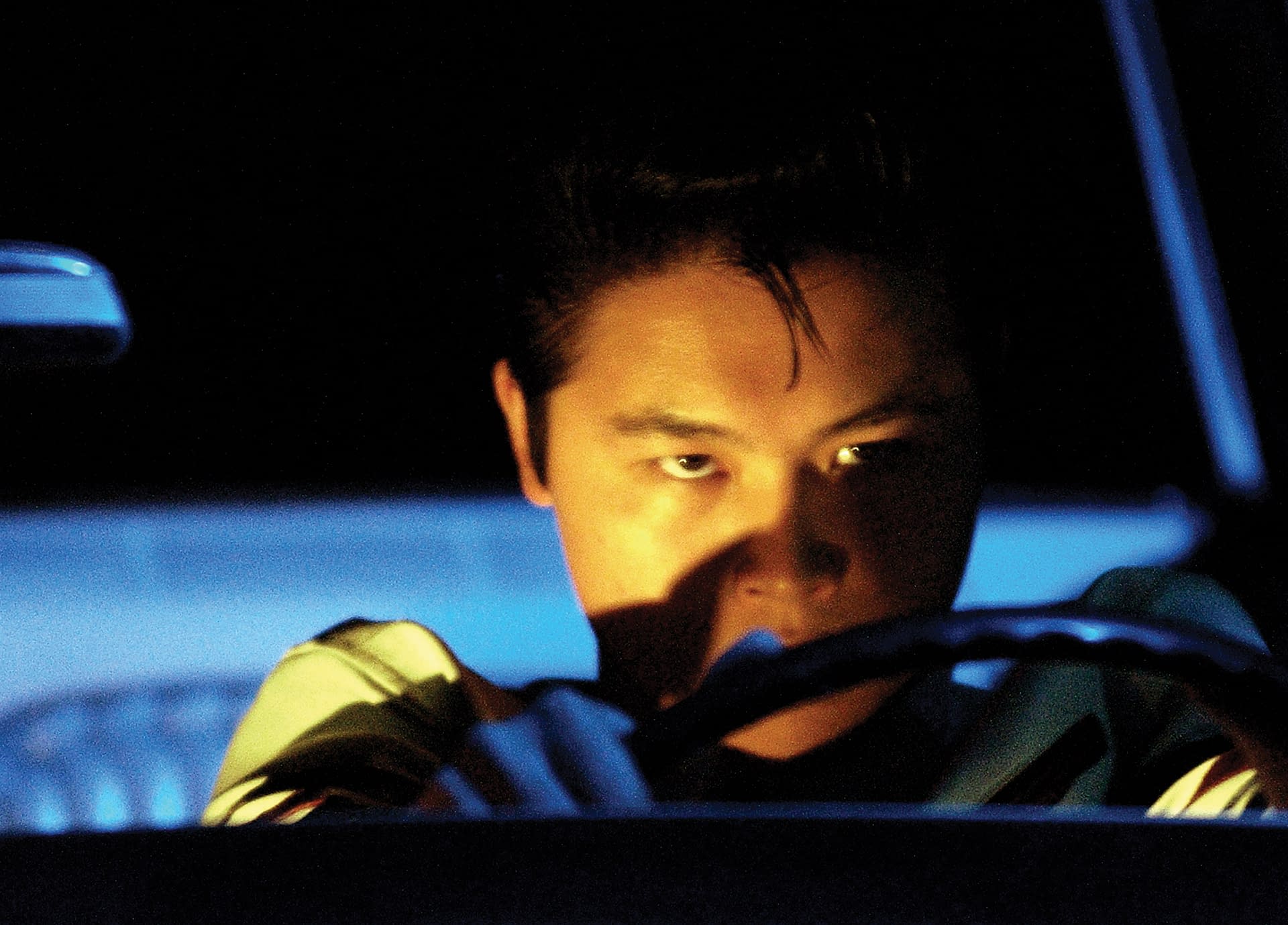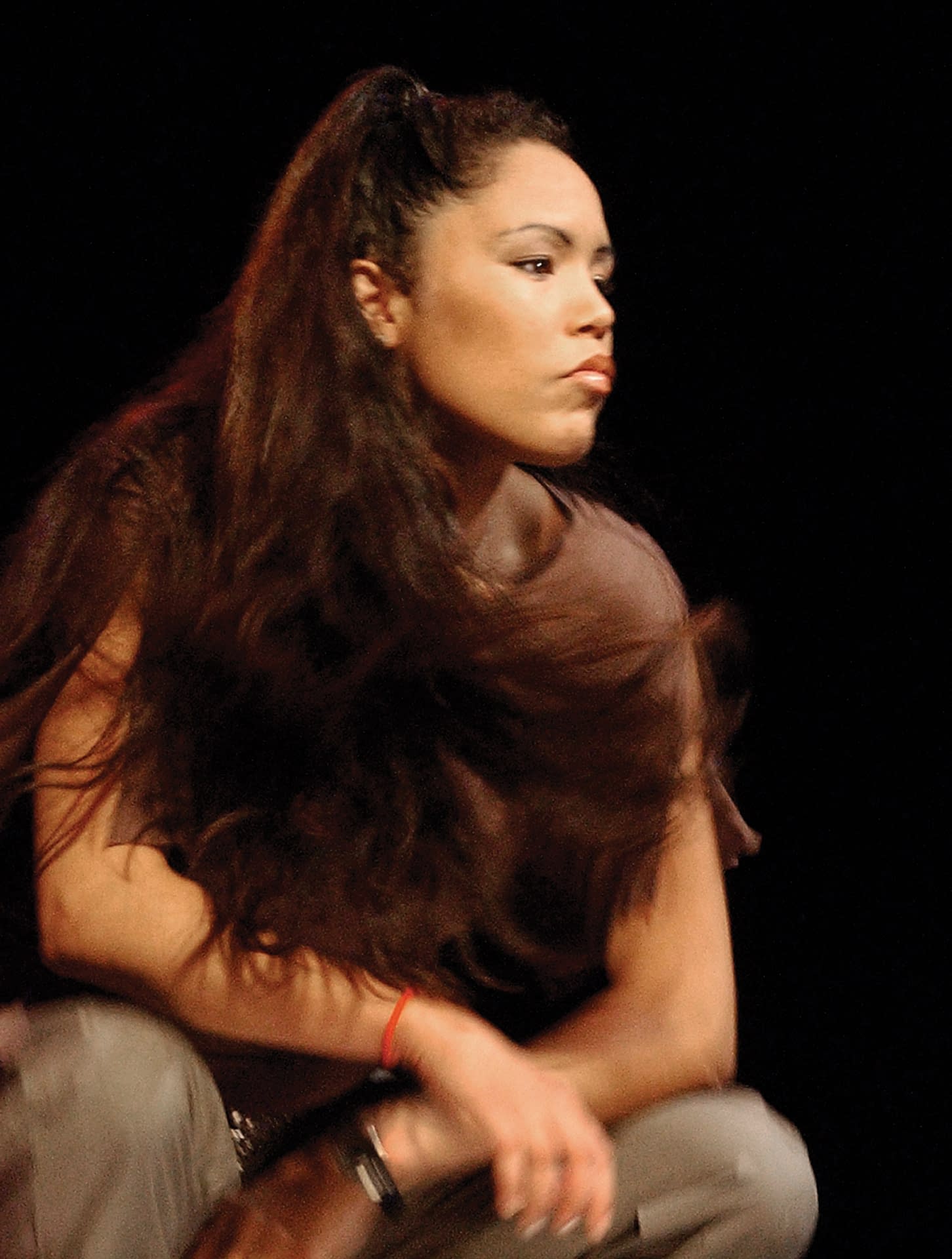 (This performer's) involvement in e-race began a process of self-reflection that probably wouldn't have happened otherwise. It highlighted for her what she valued and what was missing in her life. It definitely pushed her out of her comfort zone. The changes were subtle, but they were there.
Professional