Away with Home
If you don't fight for what you want, then who will?
Miscellaneous Productions presents
Friday September 27th & 28th 2019
The MISCELLANEOUS Productions is currently at work on their 2018 / 2019 project, Away With Home, exploring themes of home and homeland, identity, and belonging.
Away With Home is a transdisciplinary performance work featuring youth from the community, using contemporary and hip hop dance, neo-soul and hip hop music, Taiko drumming, performance art and performance poetry to examine questions that are deeply personal to them.
Director, Elaine Carol began rehearsals with three questions for the youth: What does home mean to you? What does identity mean to you? What does belonging mean to you? From there, youth have created new works that explore issues of immigration, racism, mental health, bullying, maturation, family, victimization, identity and belonging.
The MISCELLANEOUS Productions Away with Home team are working with an excellent artistic team that includes: director and dramaturge Elaine Carol; contemporary choreographer and teacher Amber Funk Barton; Hip Hop and Streetdance choreographer Natasha Gorrie; Hip Hop and R&B/Soul composer Natasha Pheko; singing coaches Dawn Pemberton and Juhli Conlinn; Taiko composers and teachers Bonnie Soon and Jason Overy of Uzume Taiko; set designer Yvan Morissette; costume designer Megan Leson; lighting designer Brad Trenaman; assistant directors Dominique Wakeland, Jesse Cheung and Michelle Beatch; and others.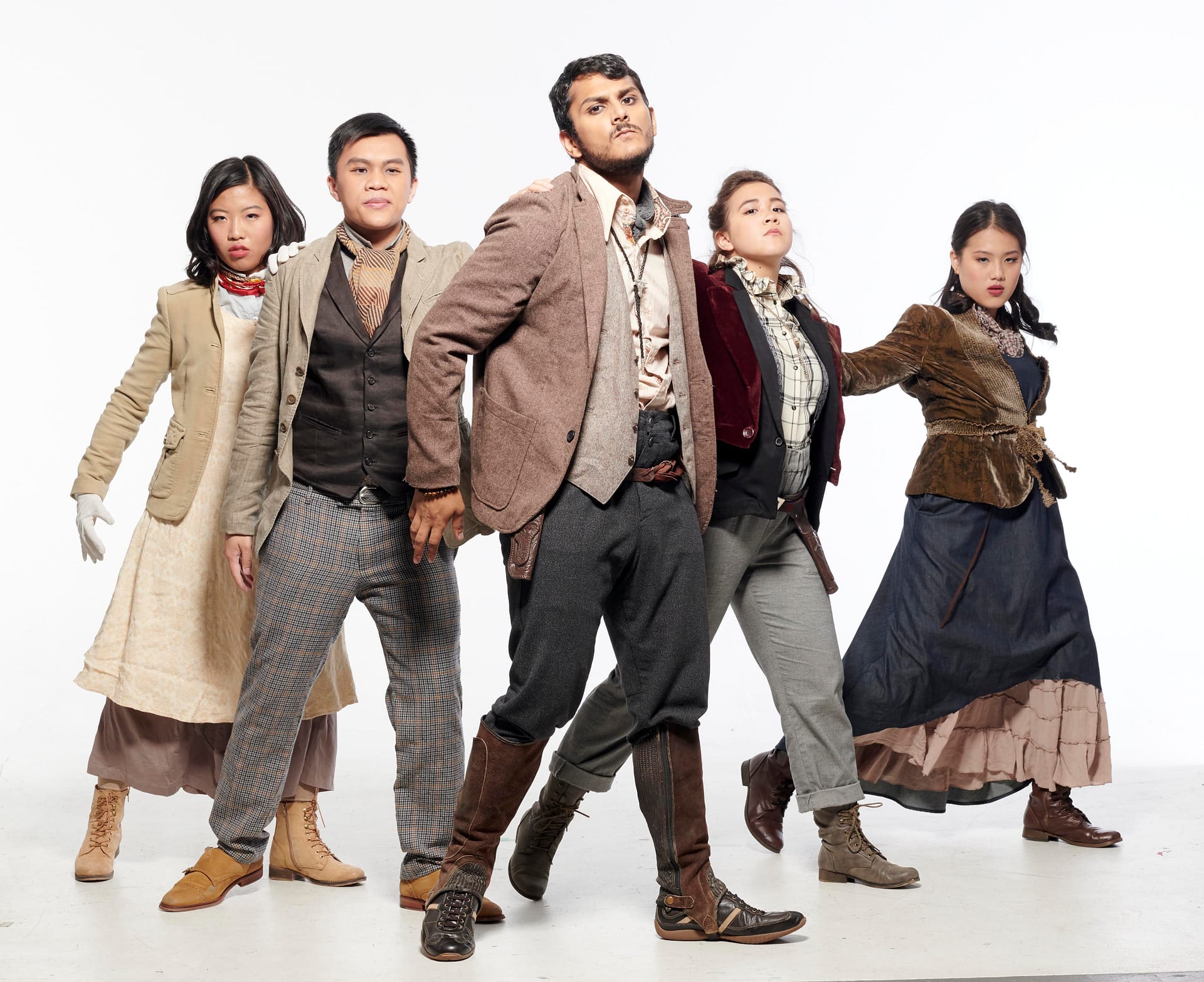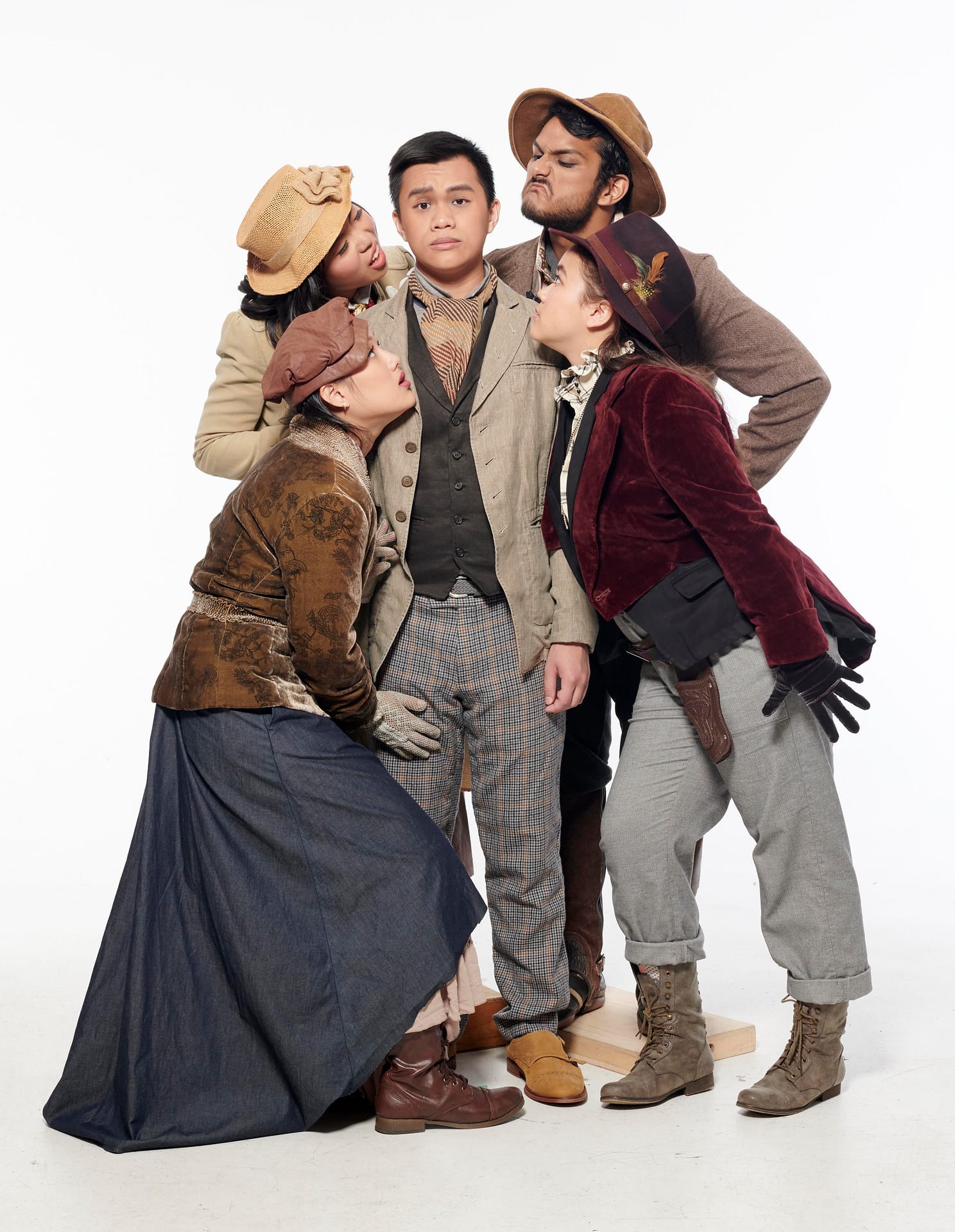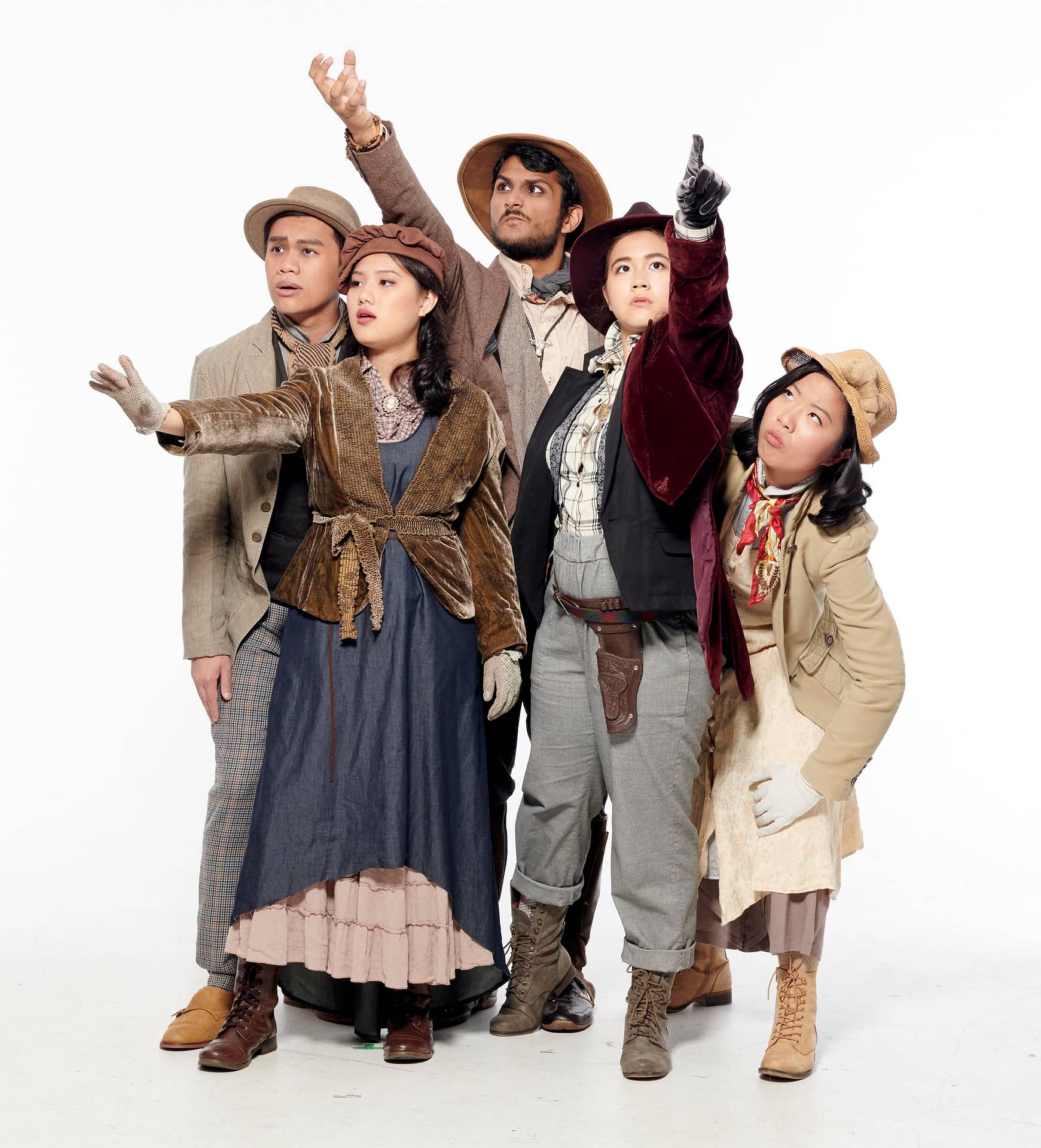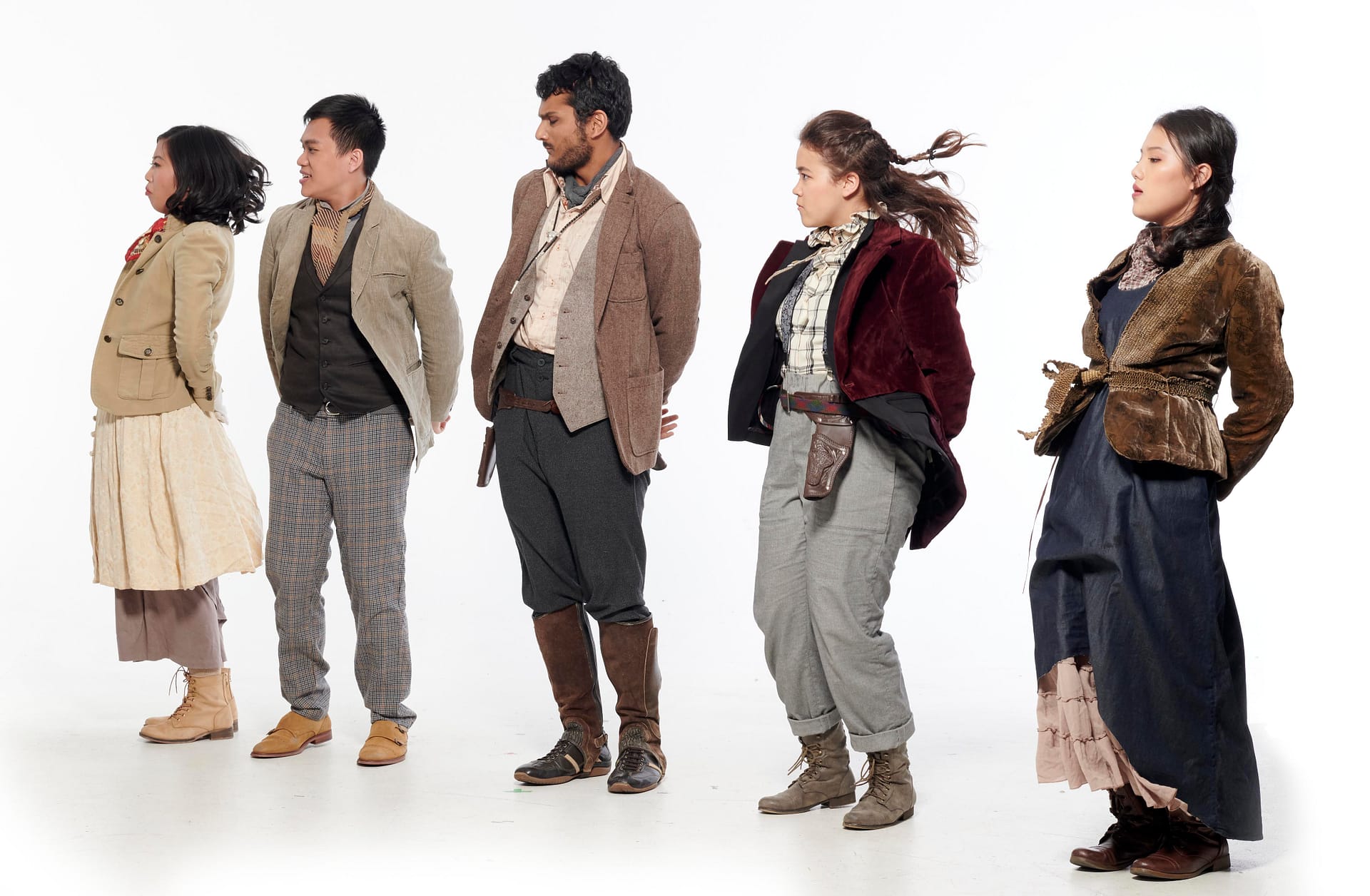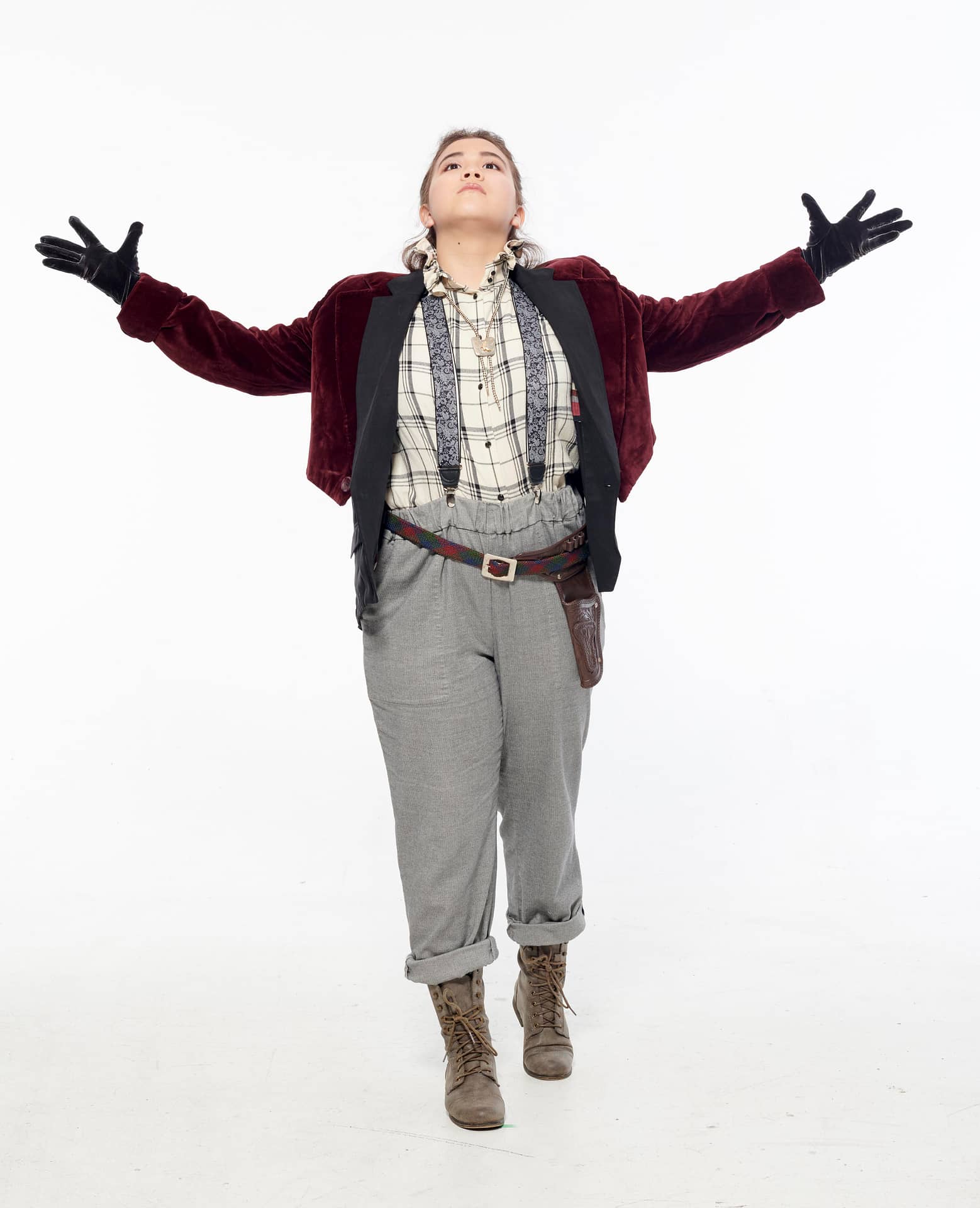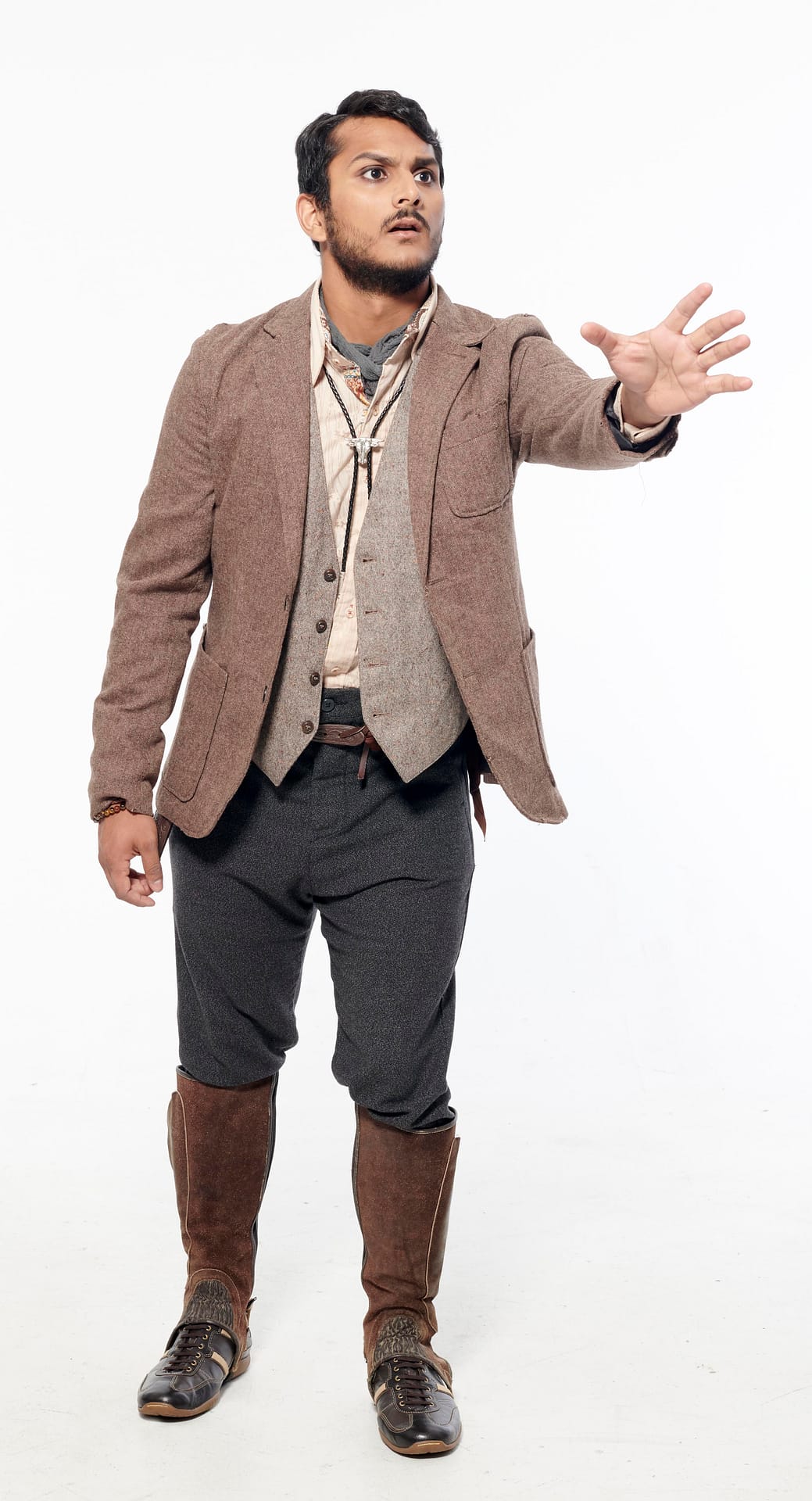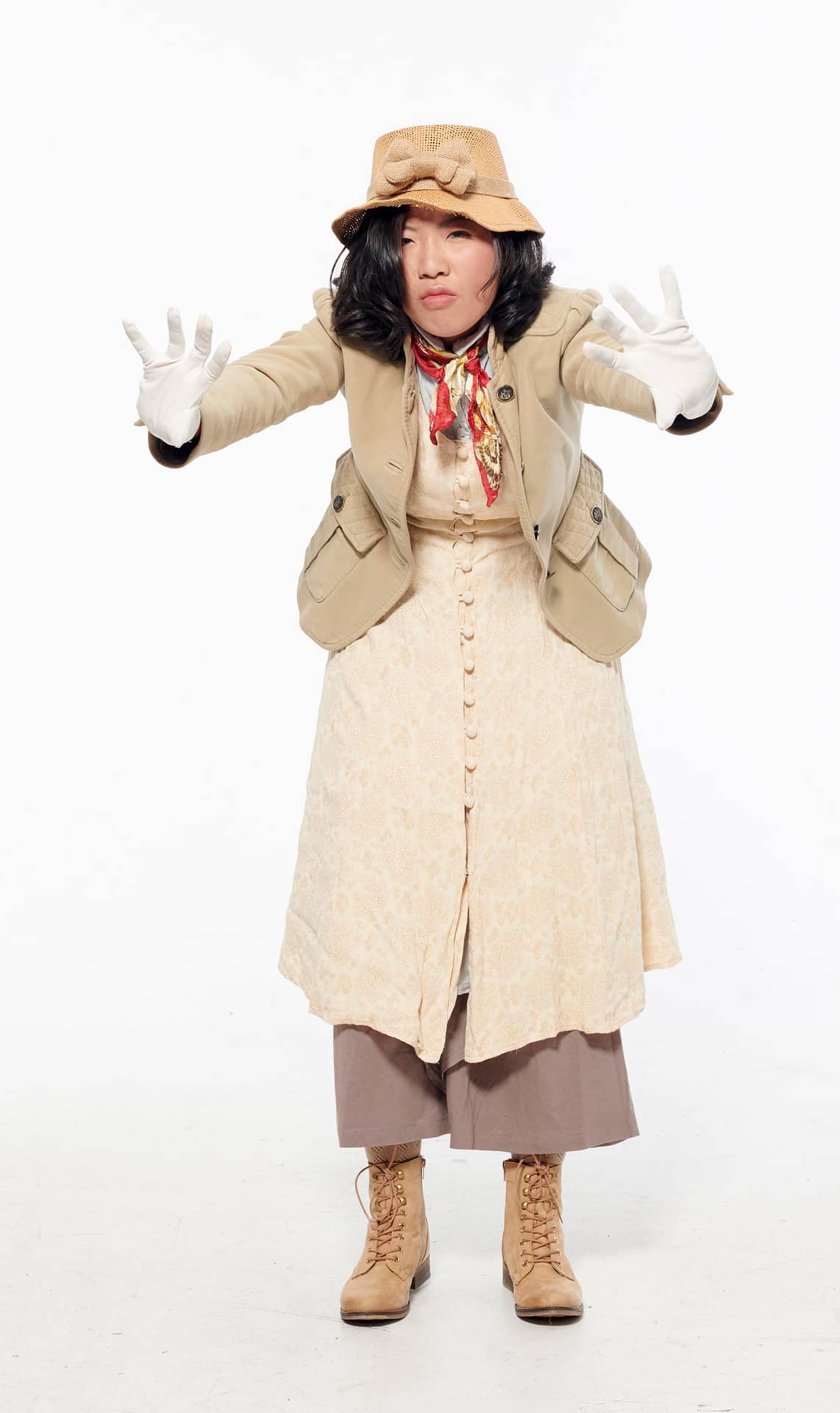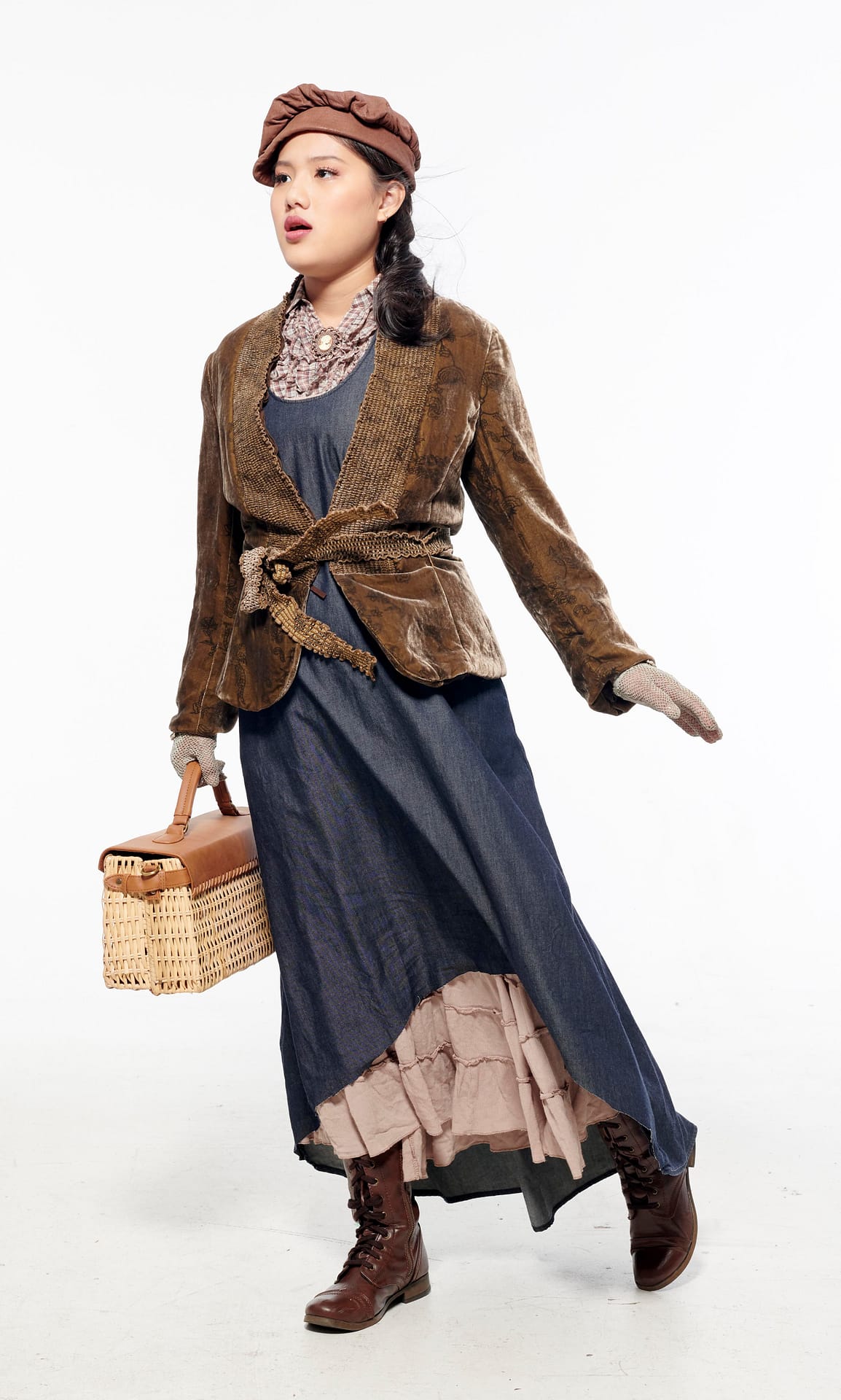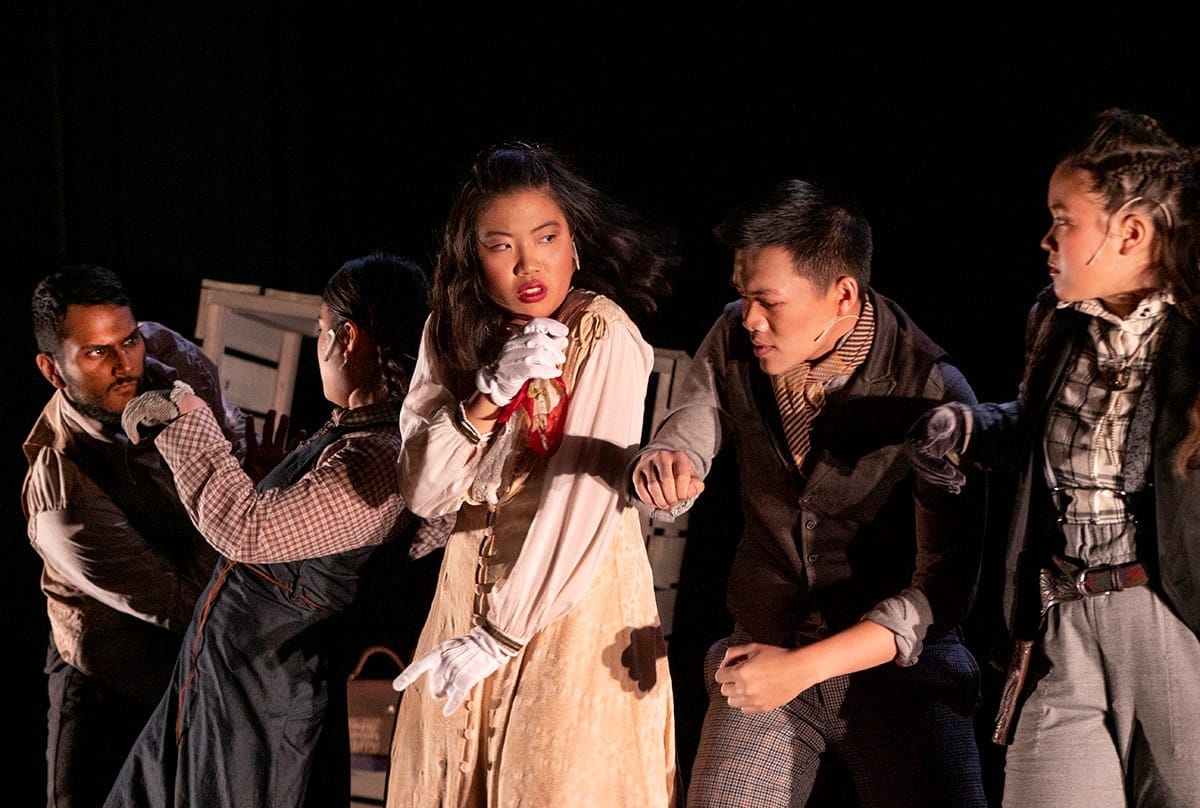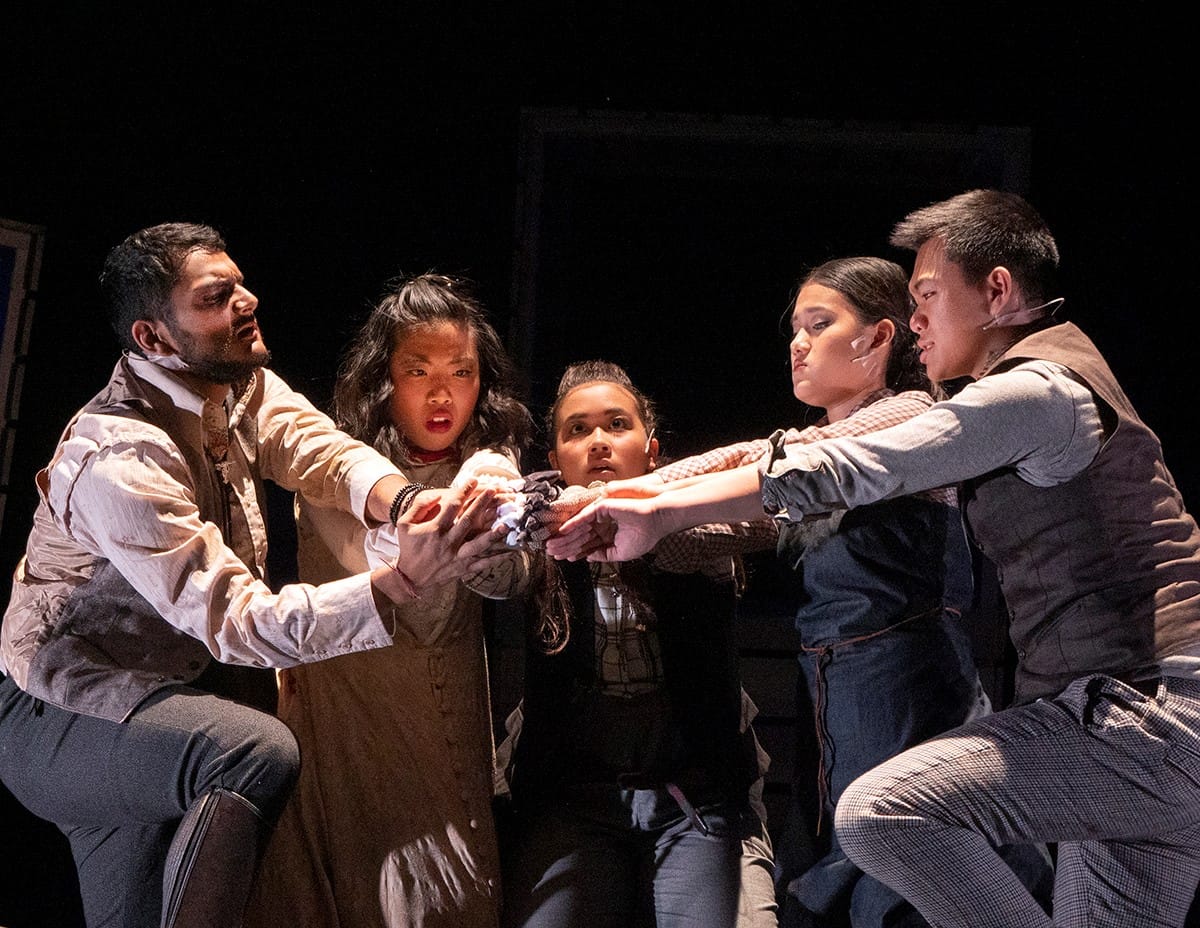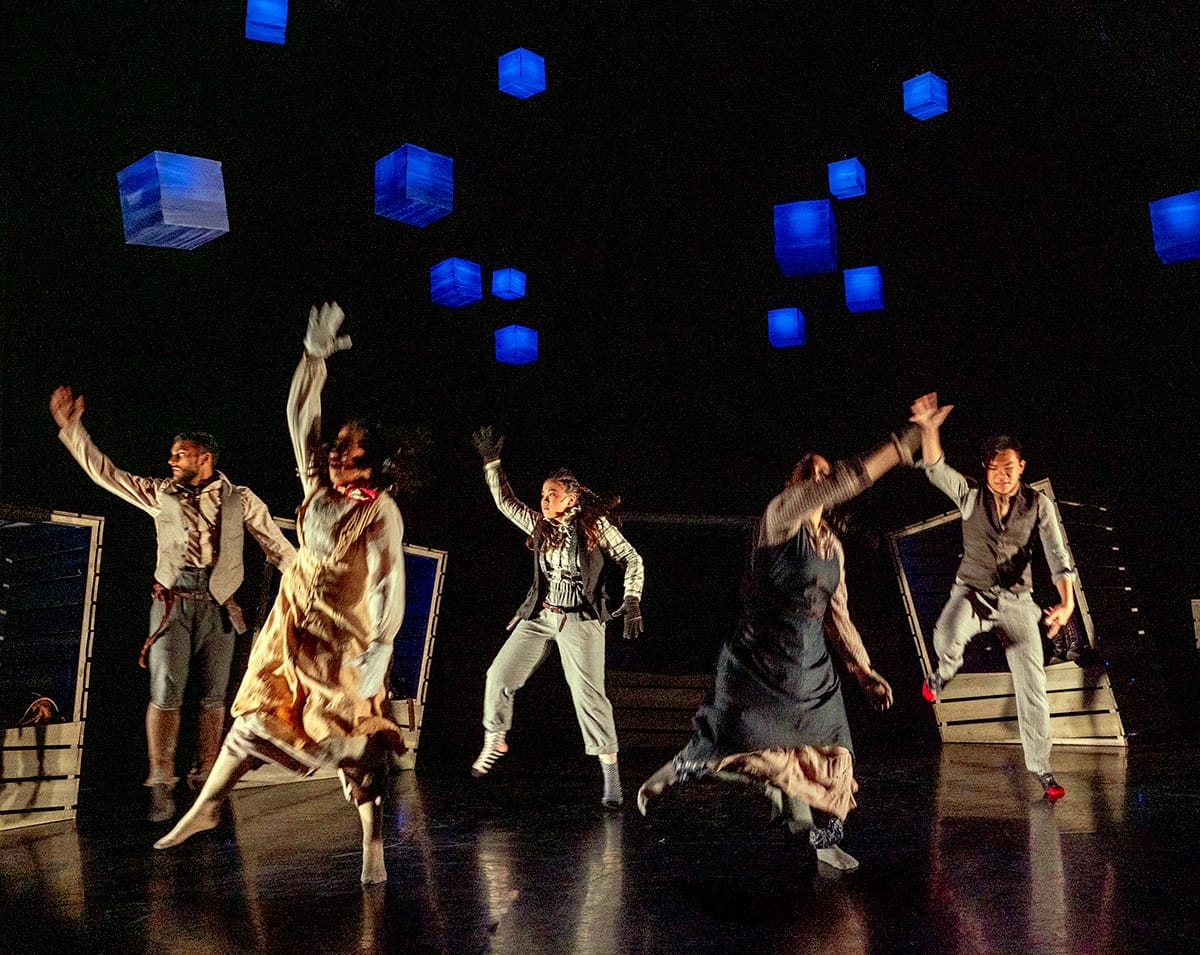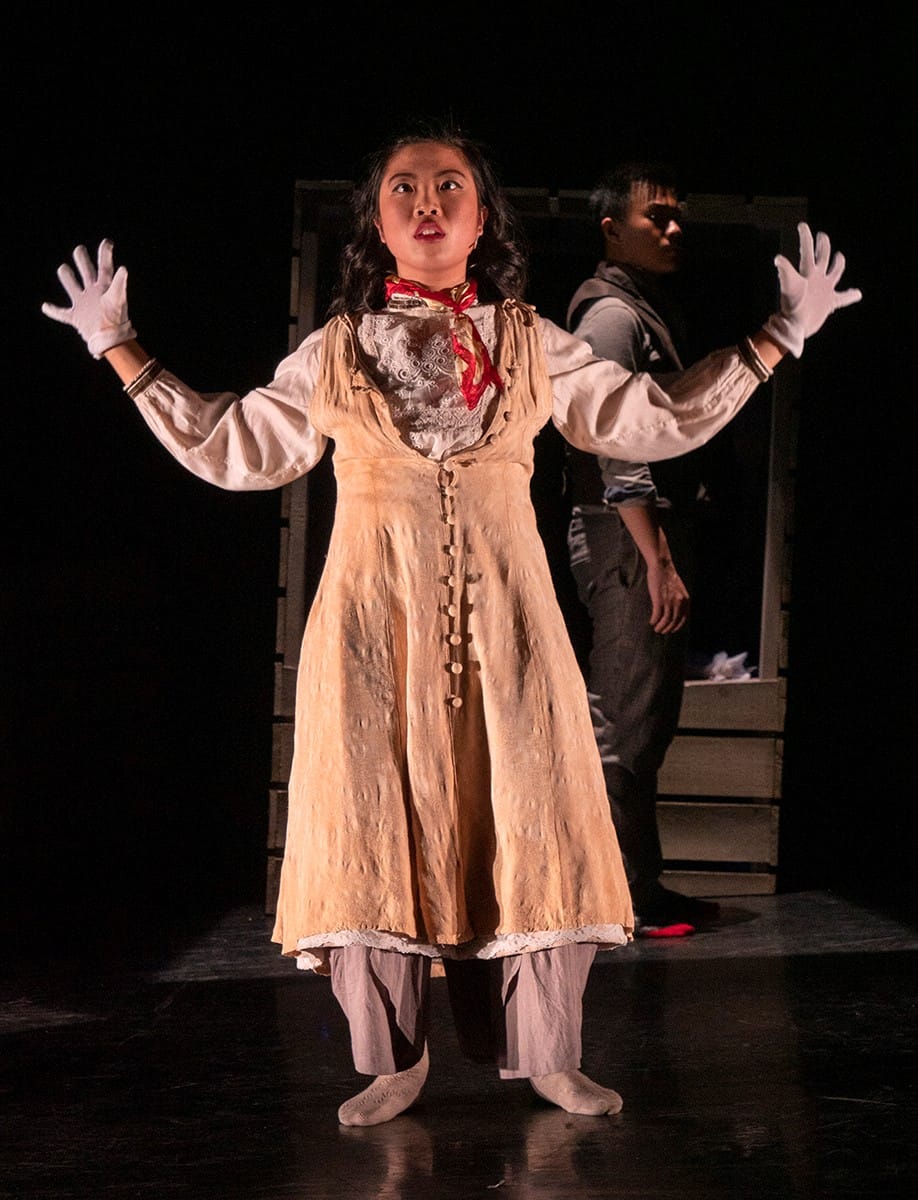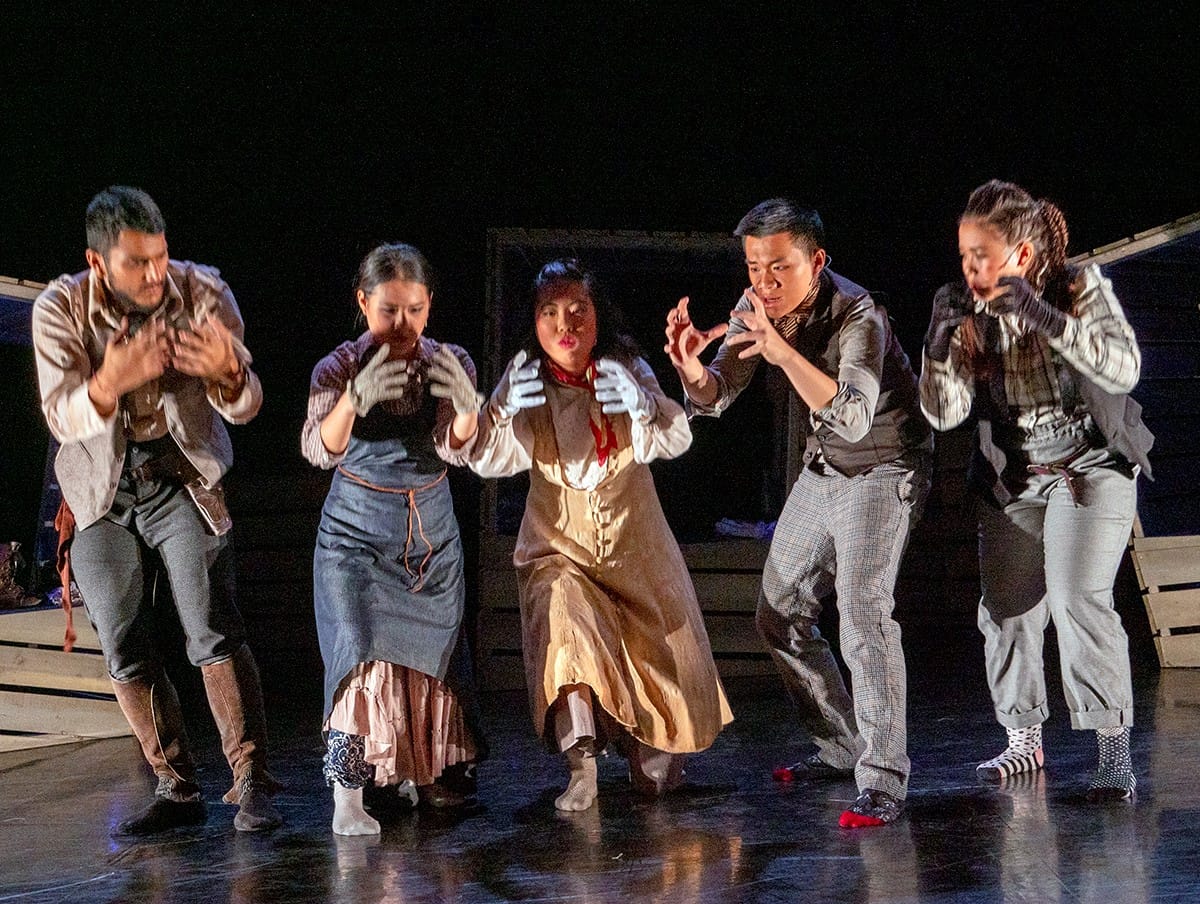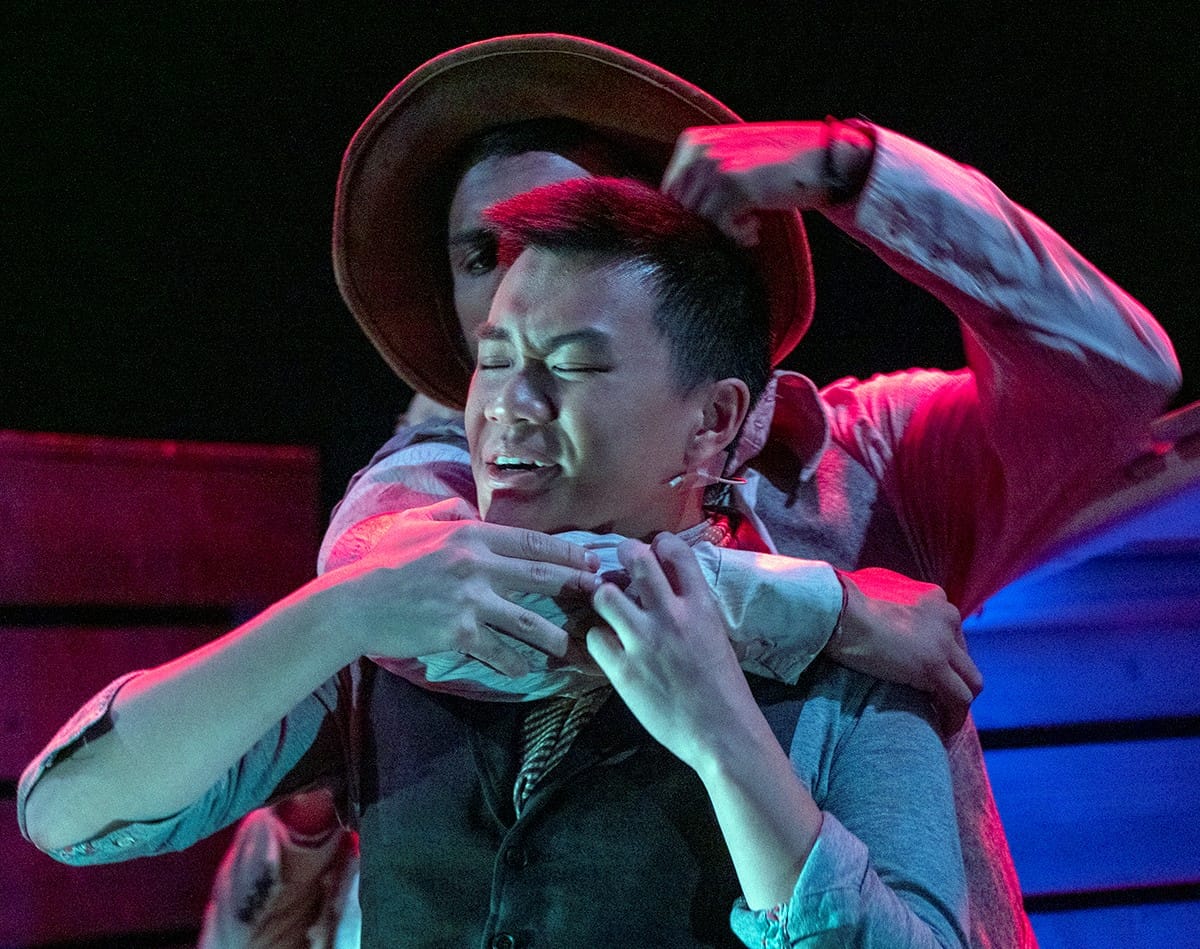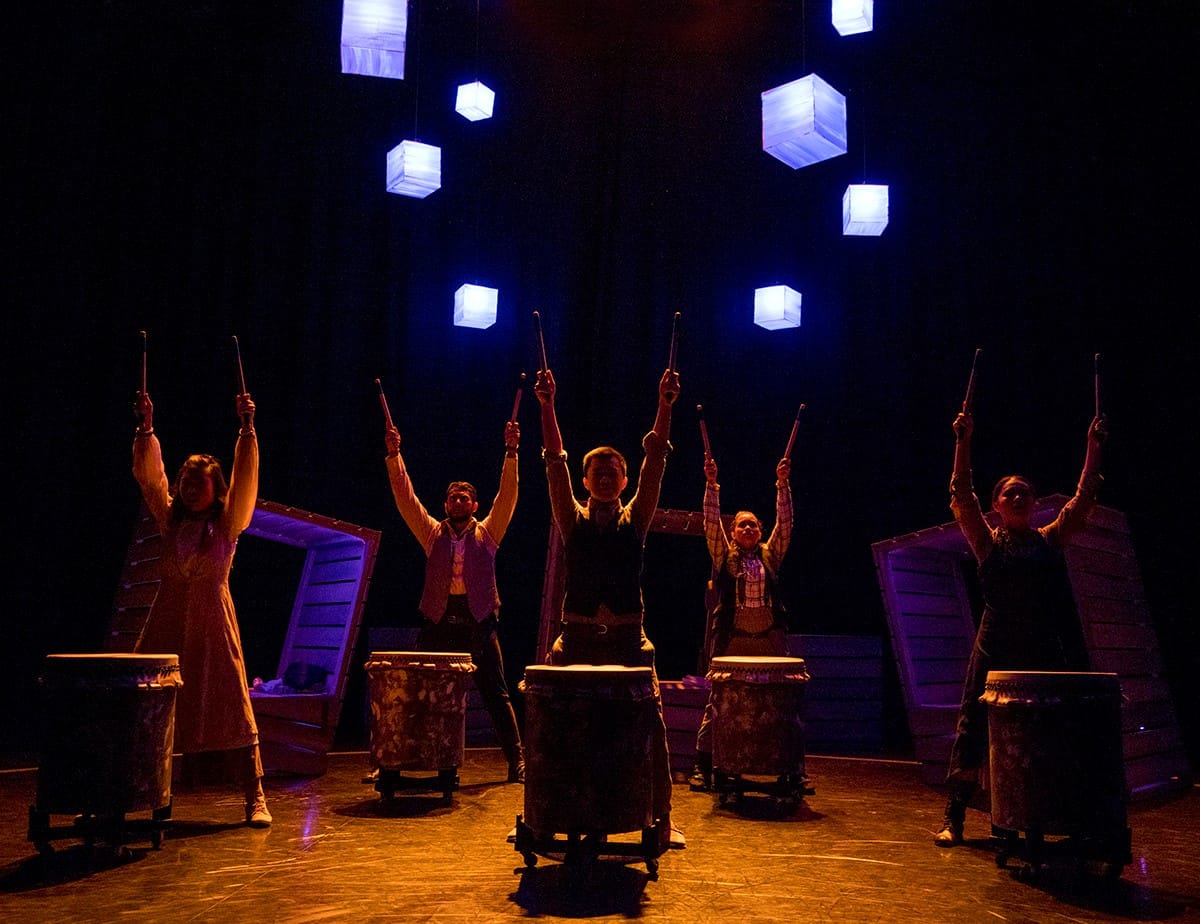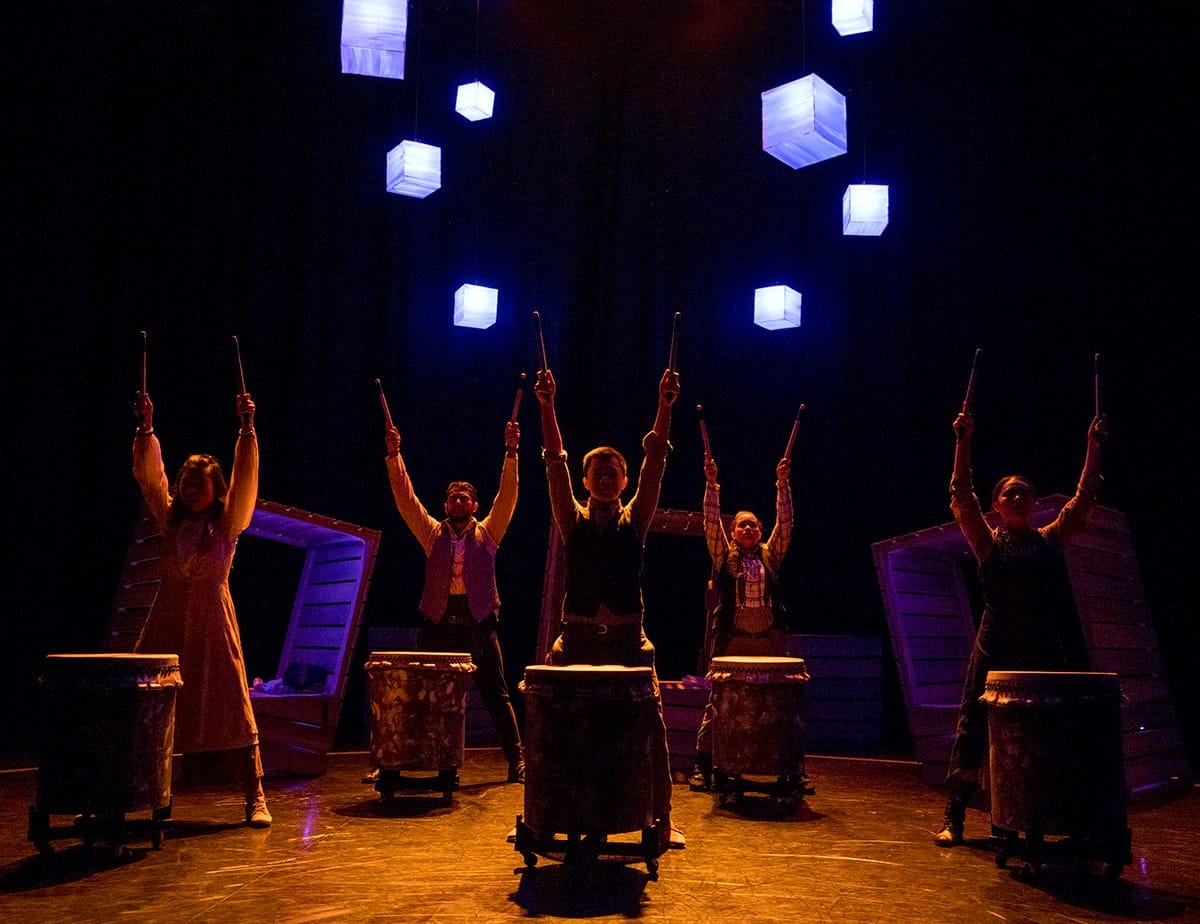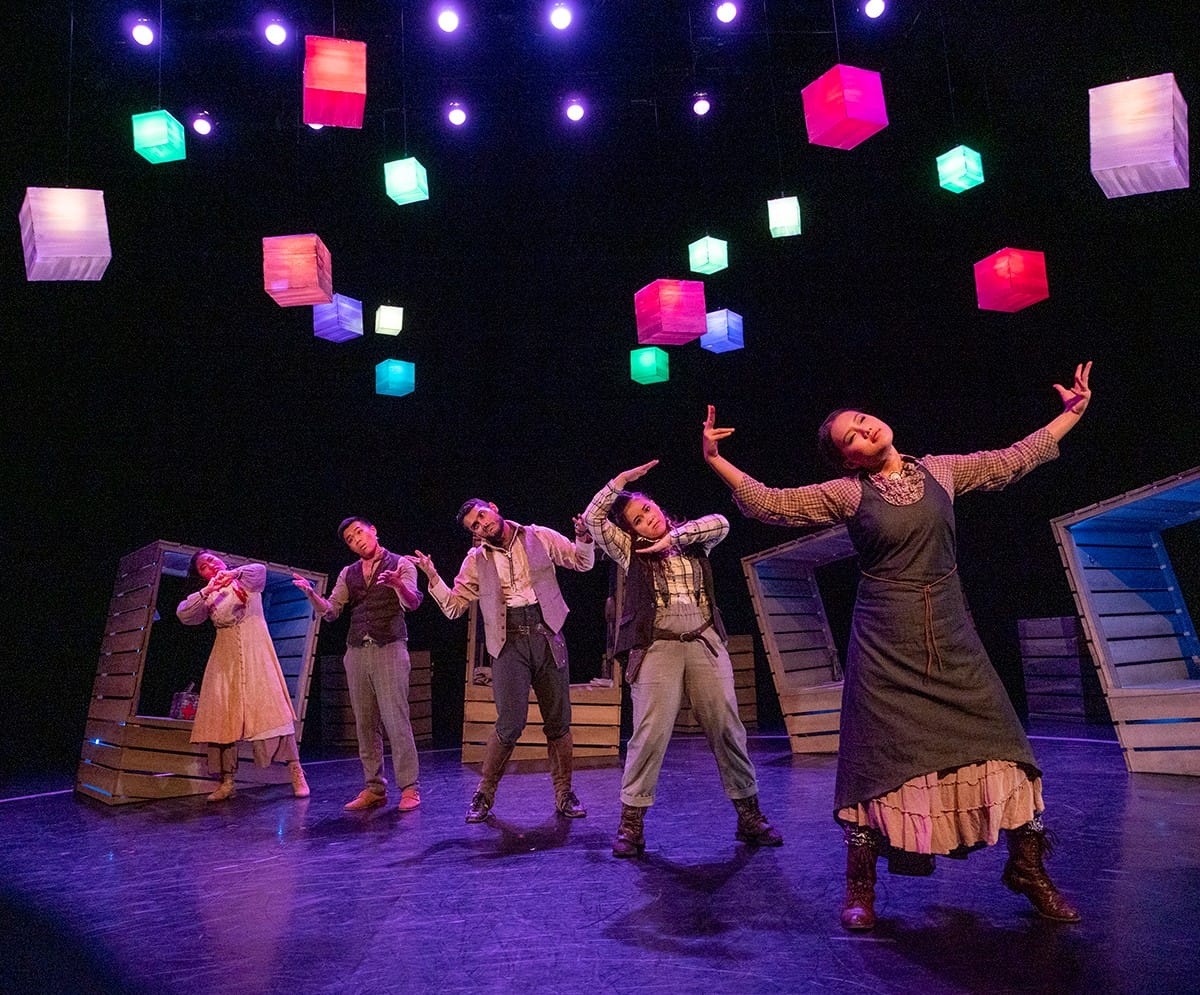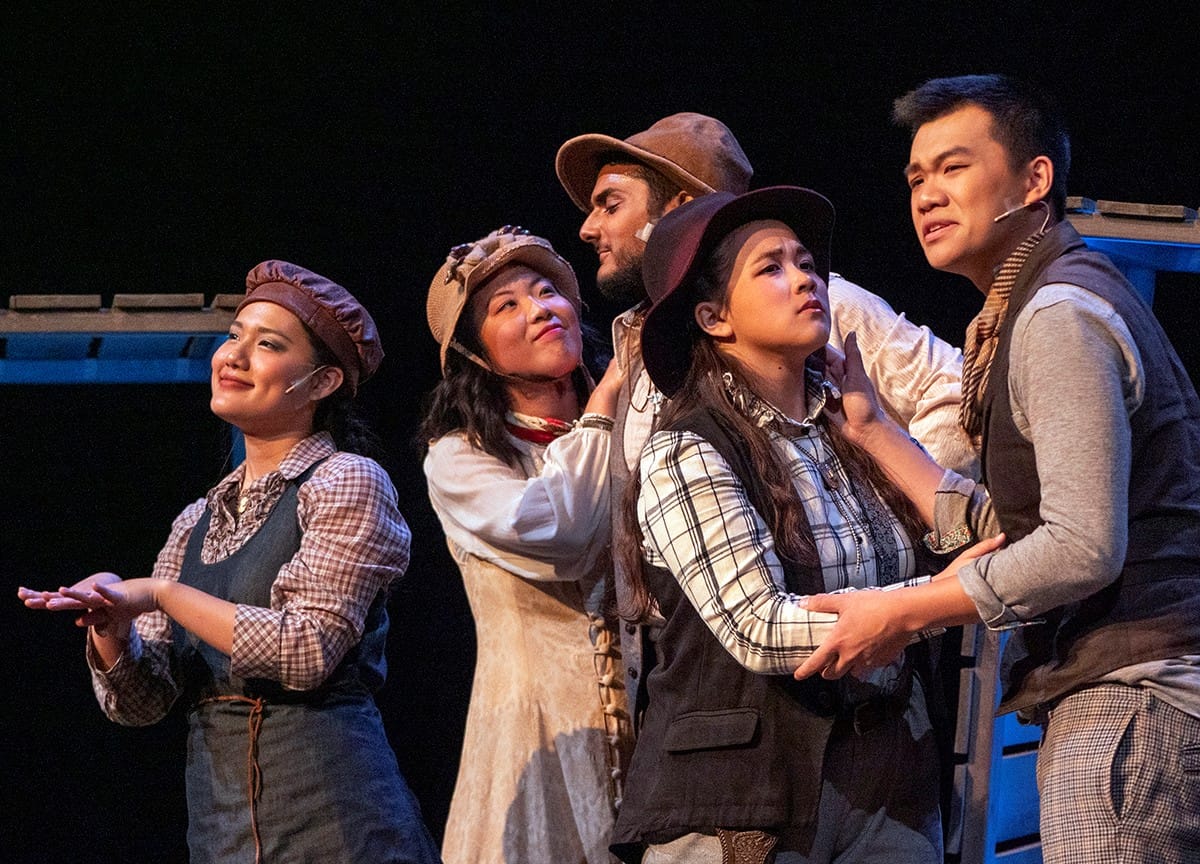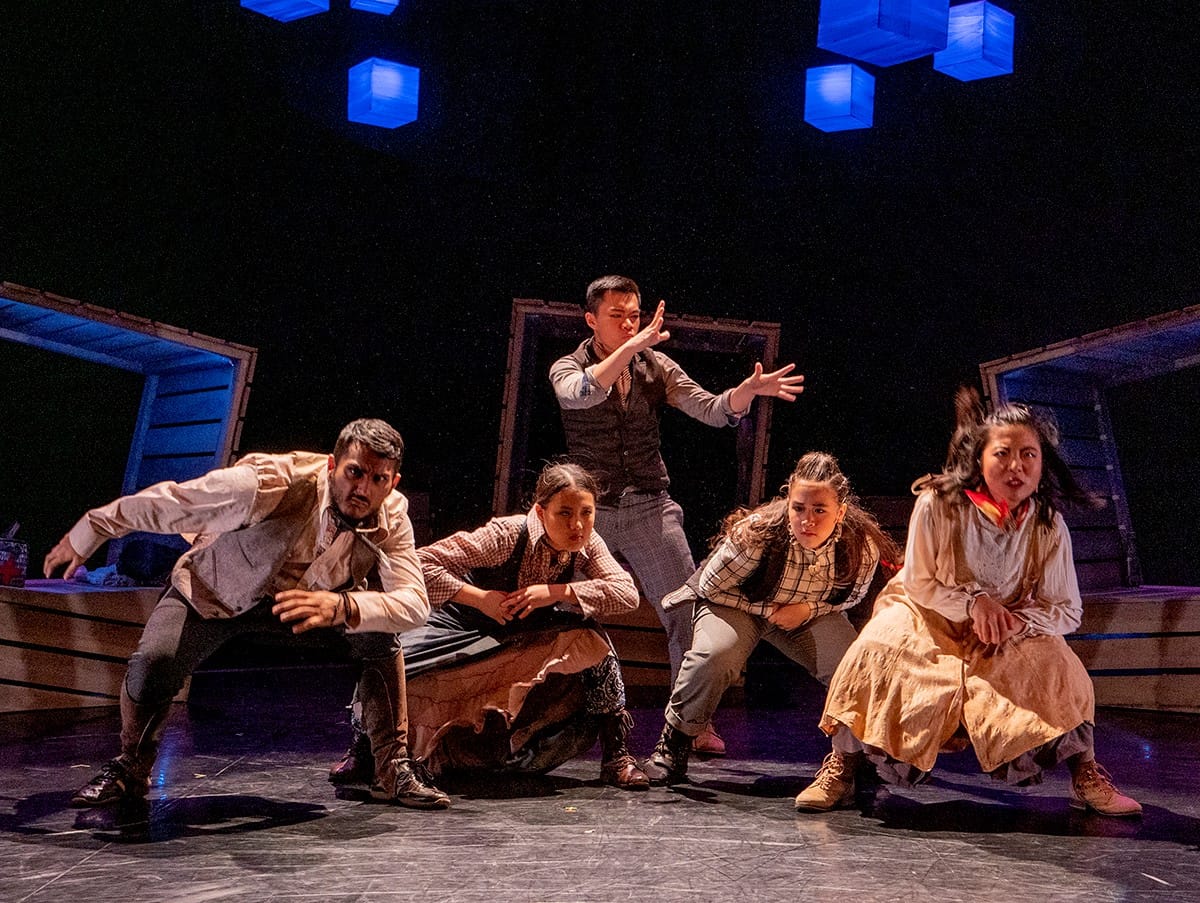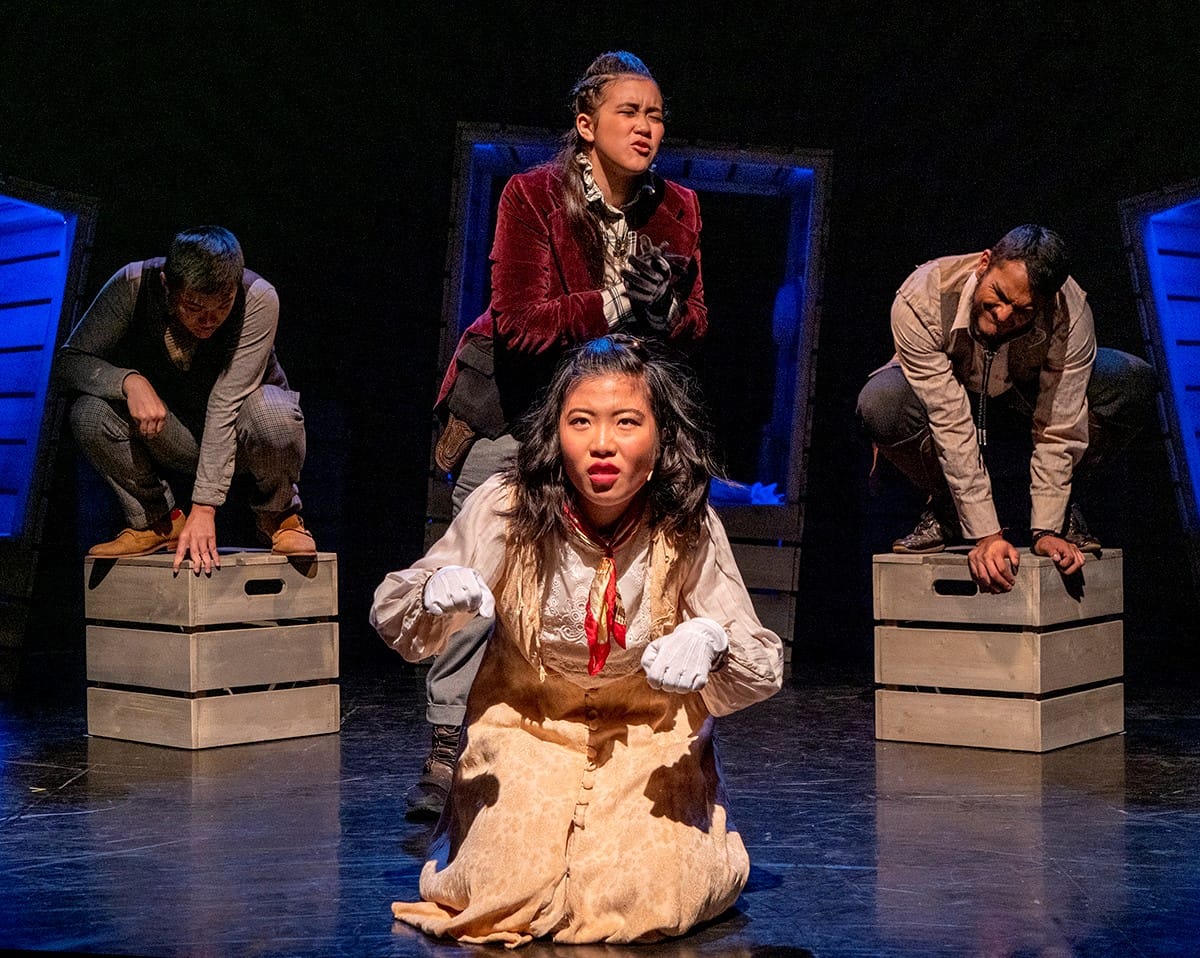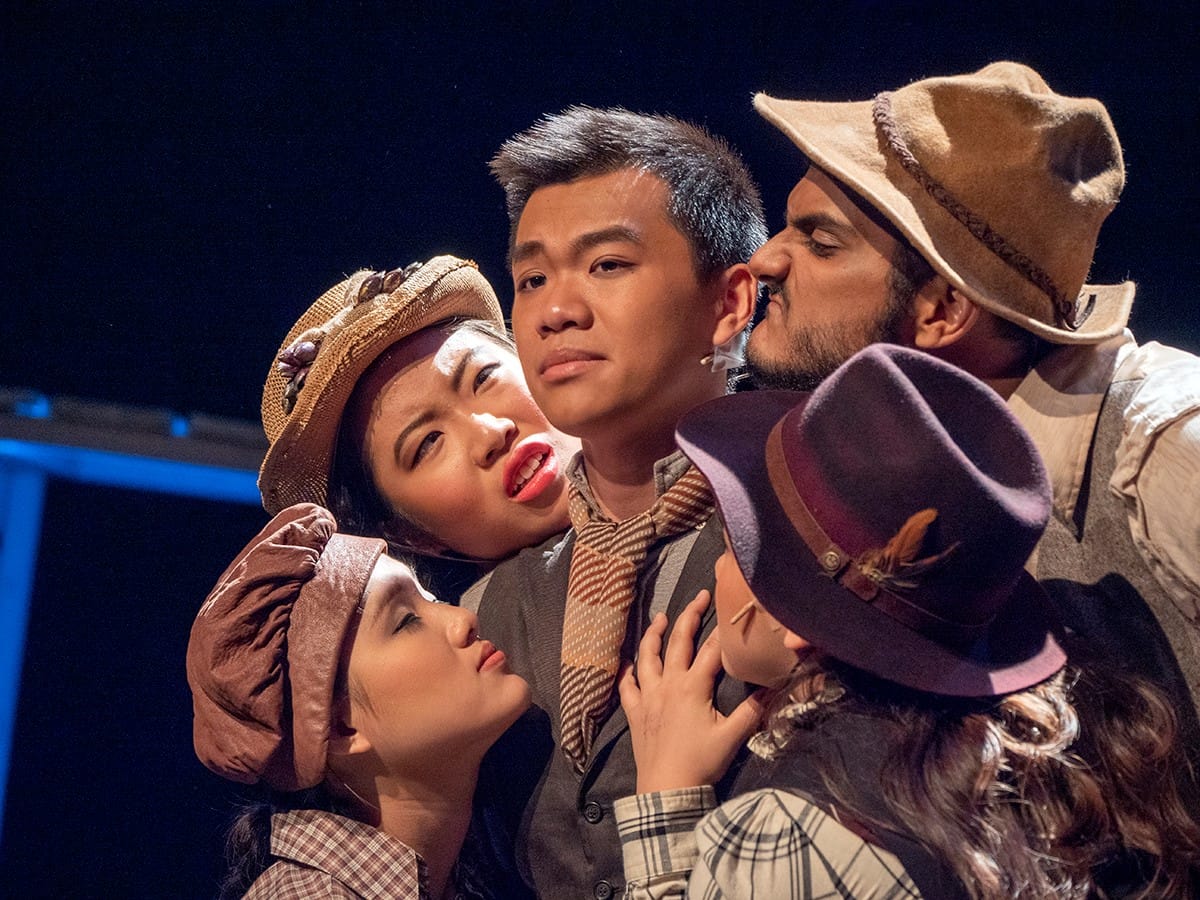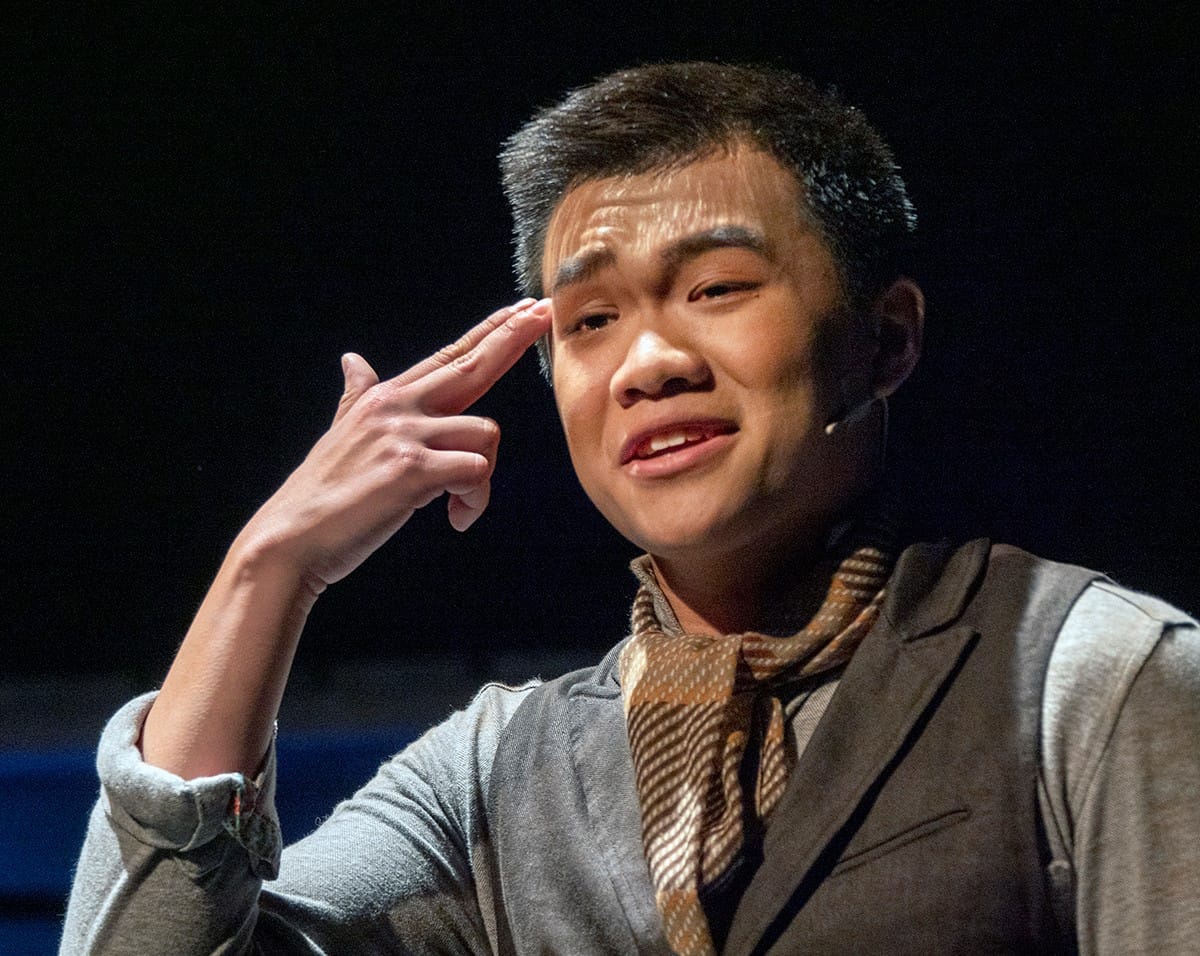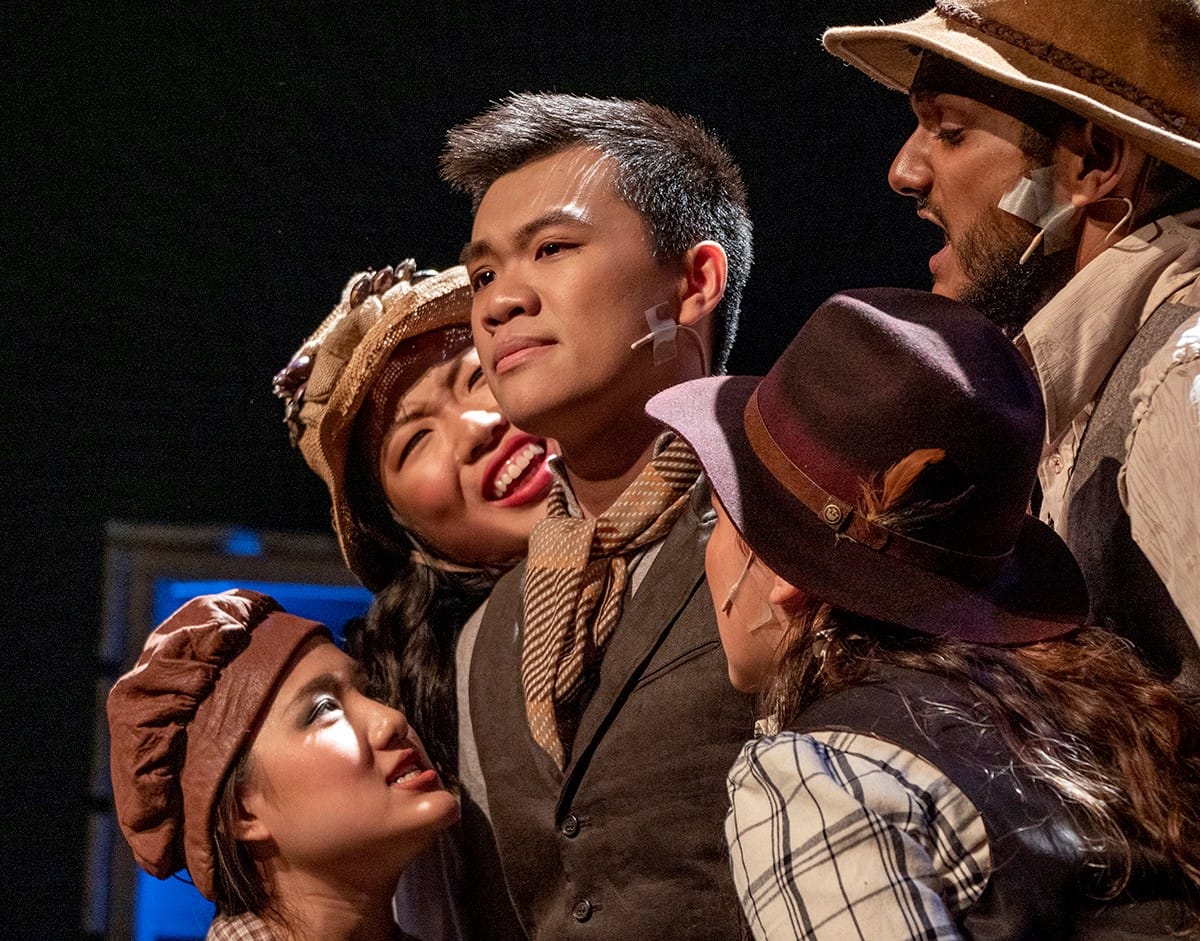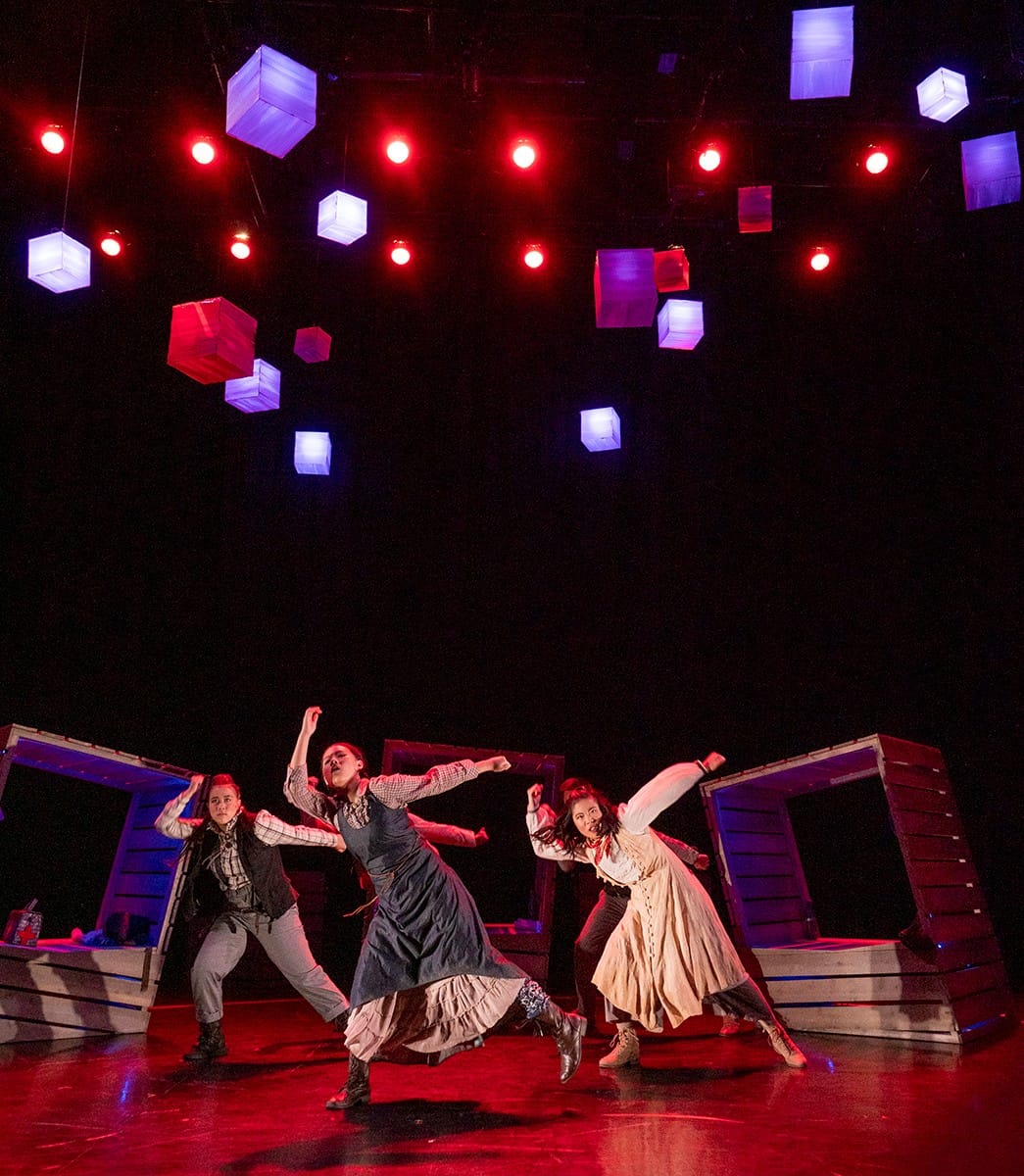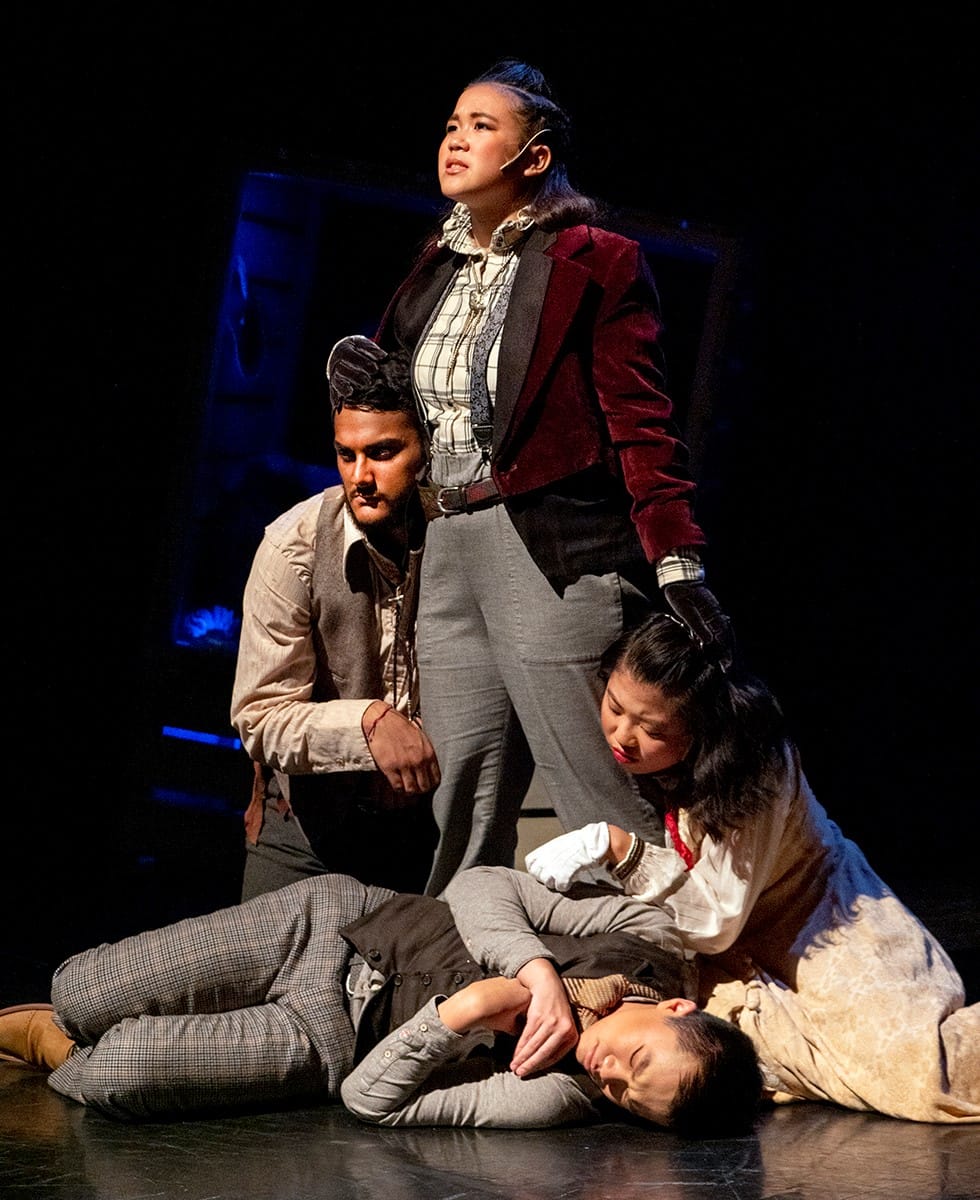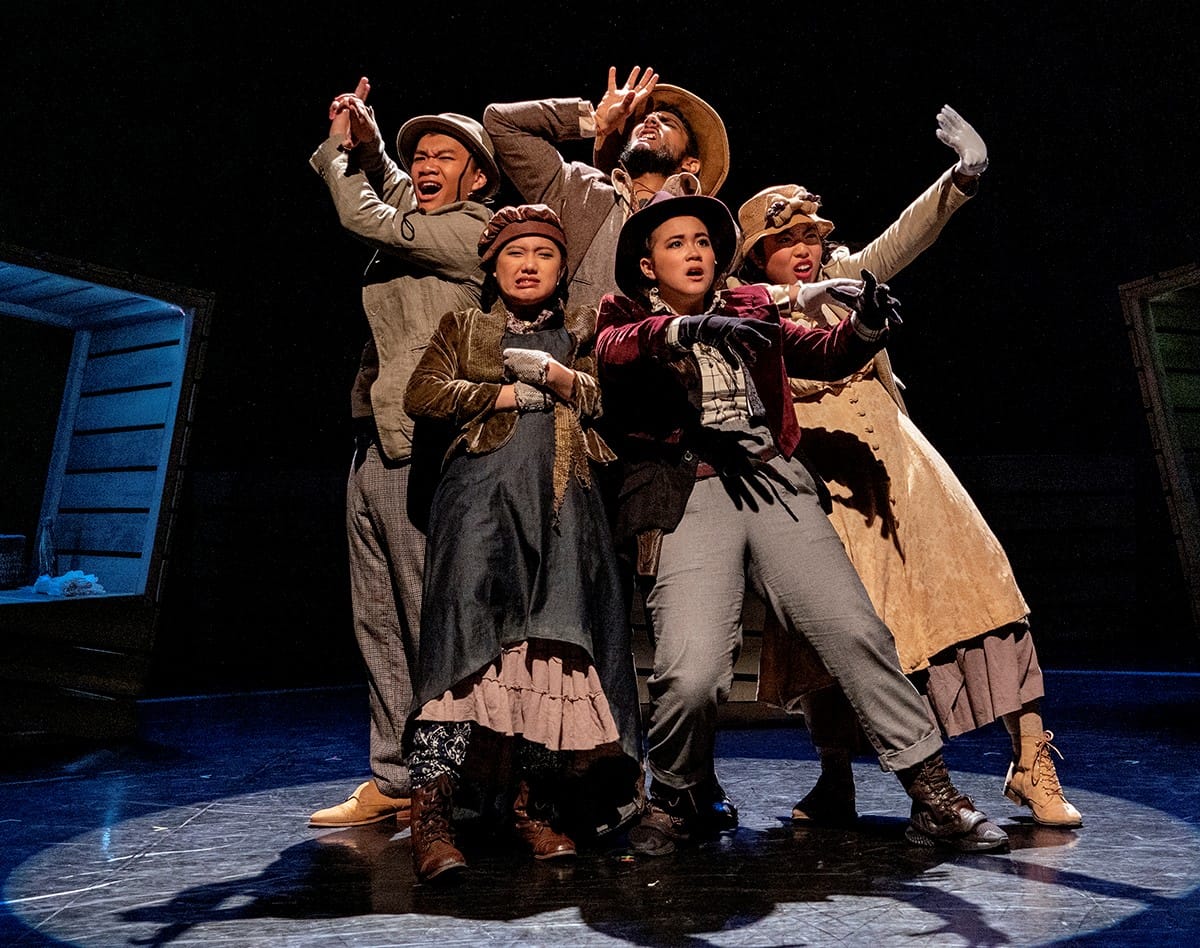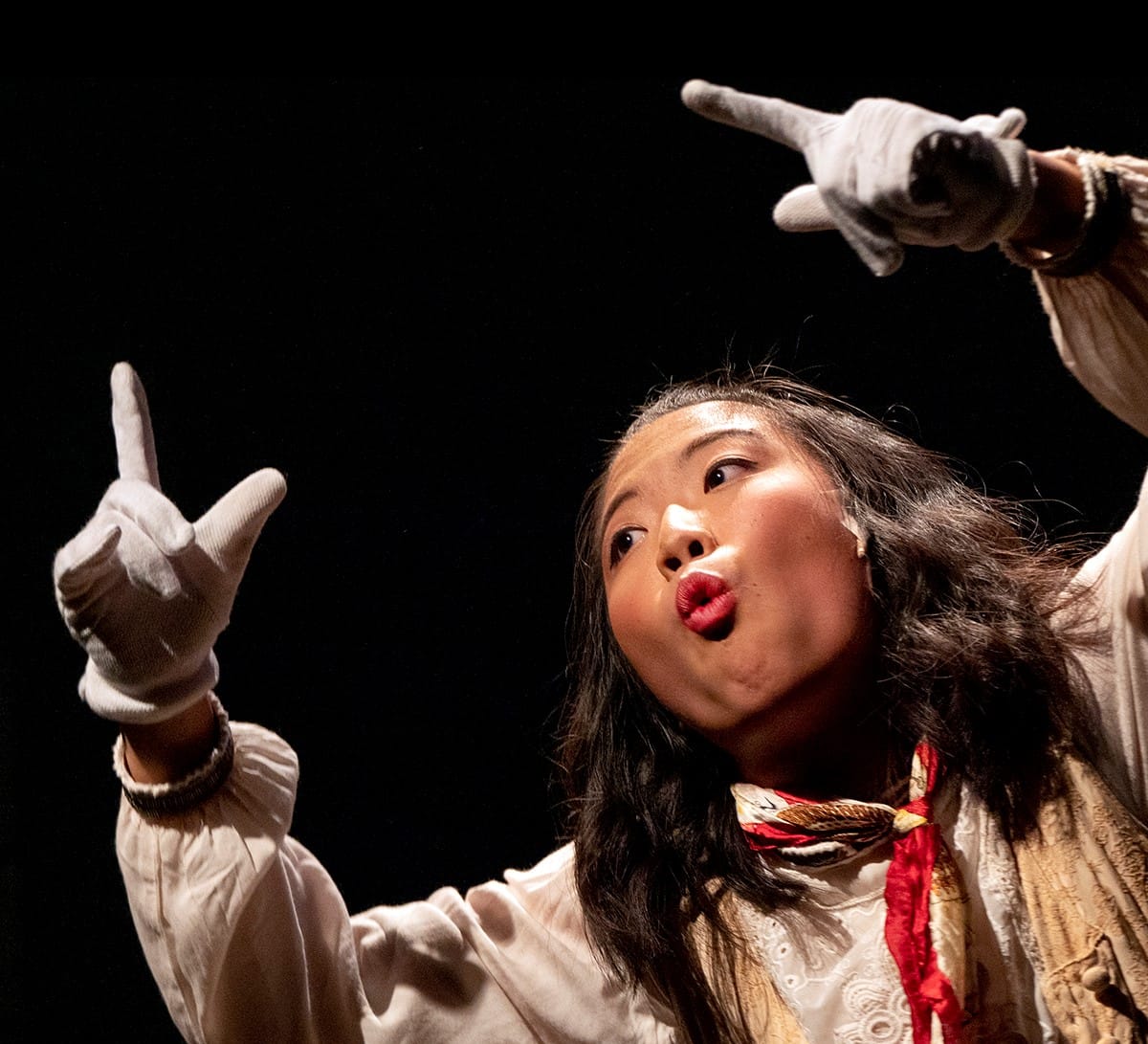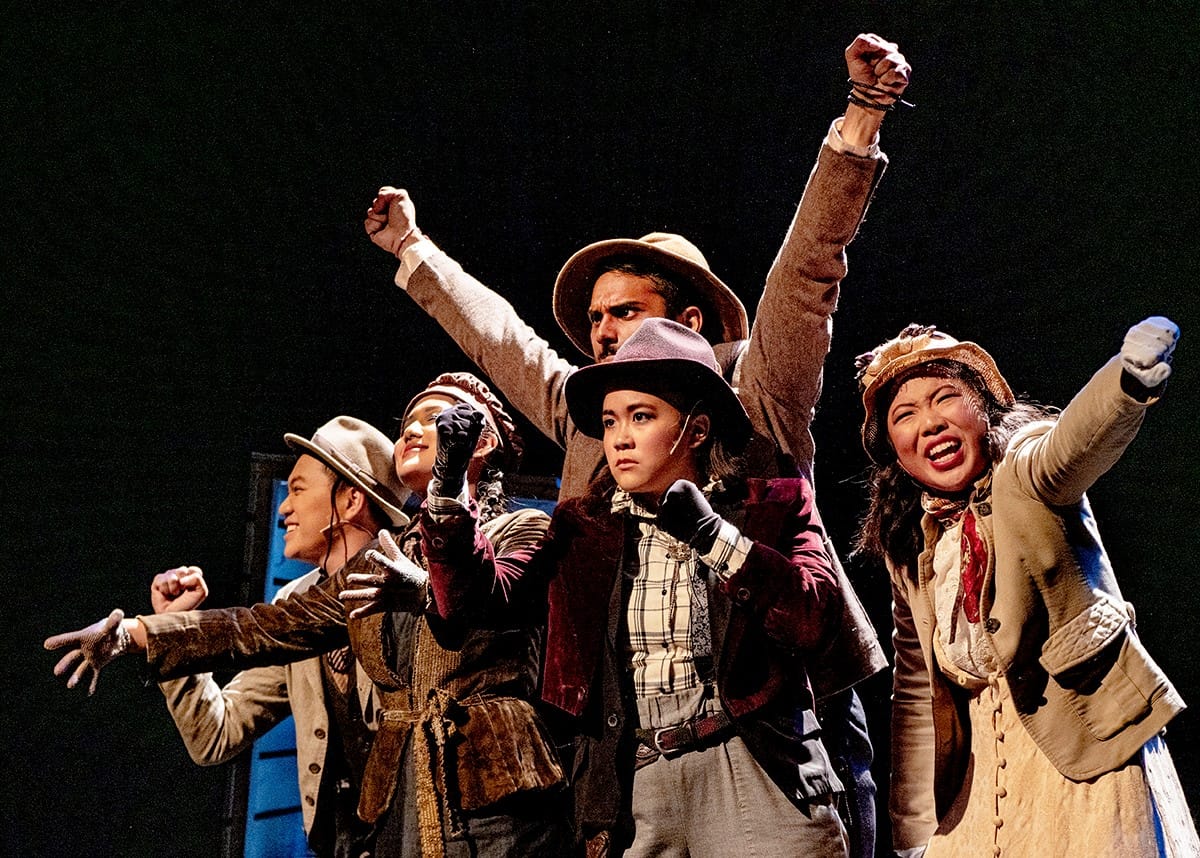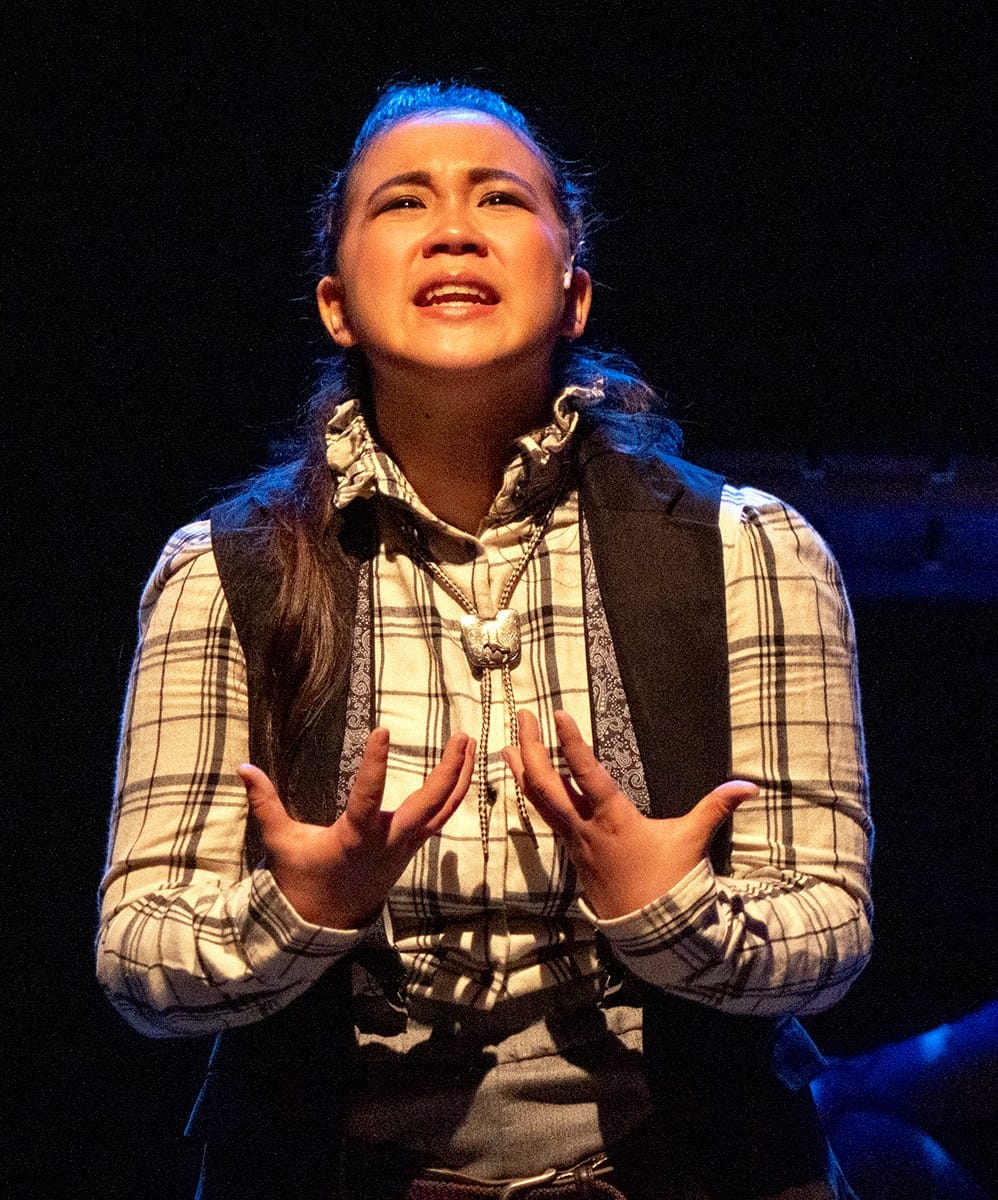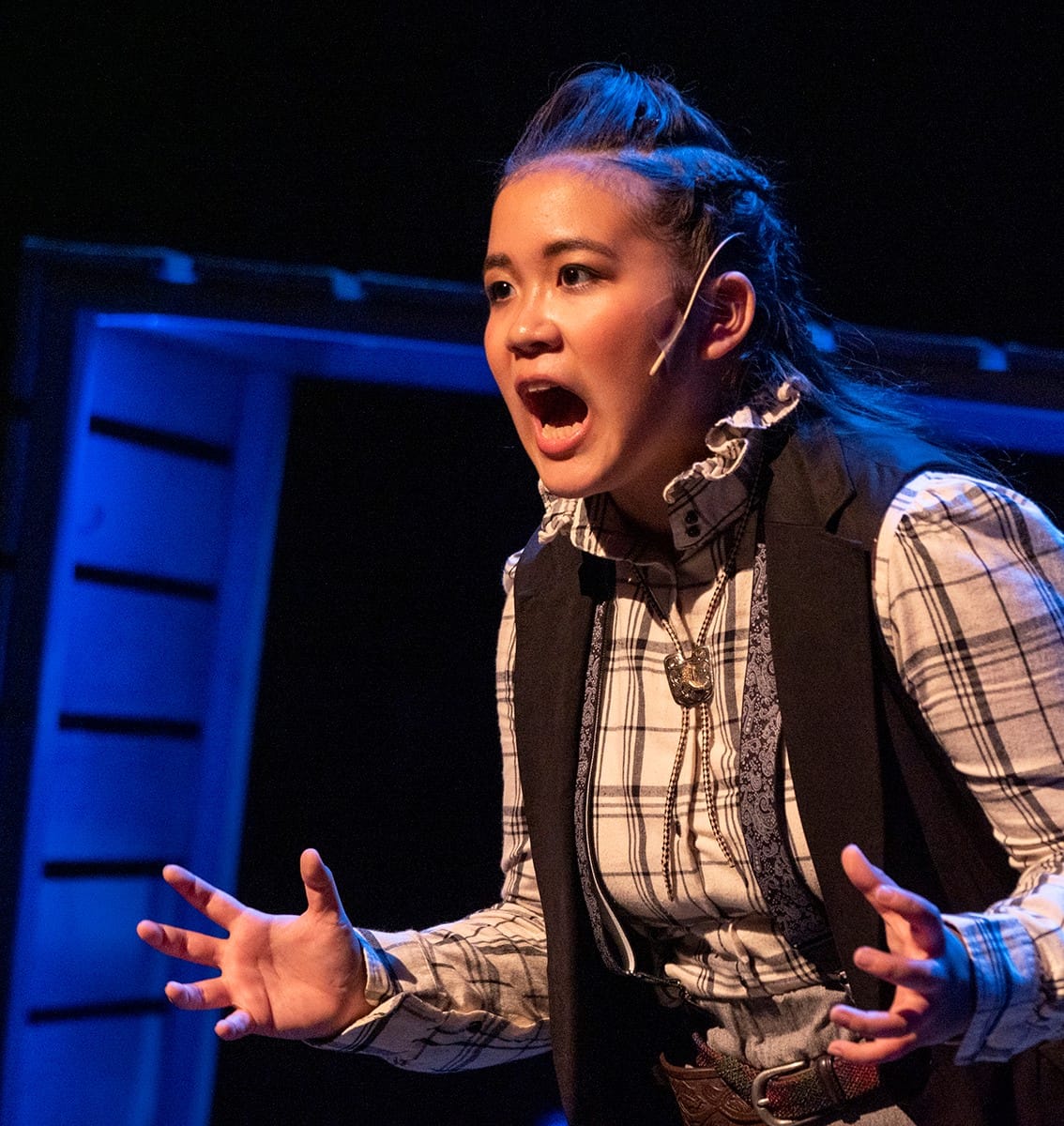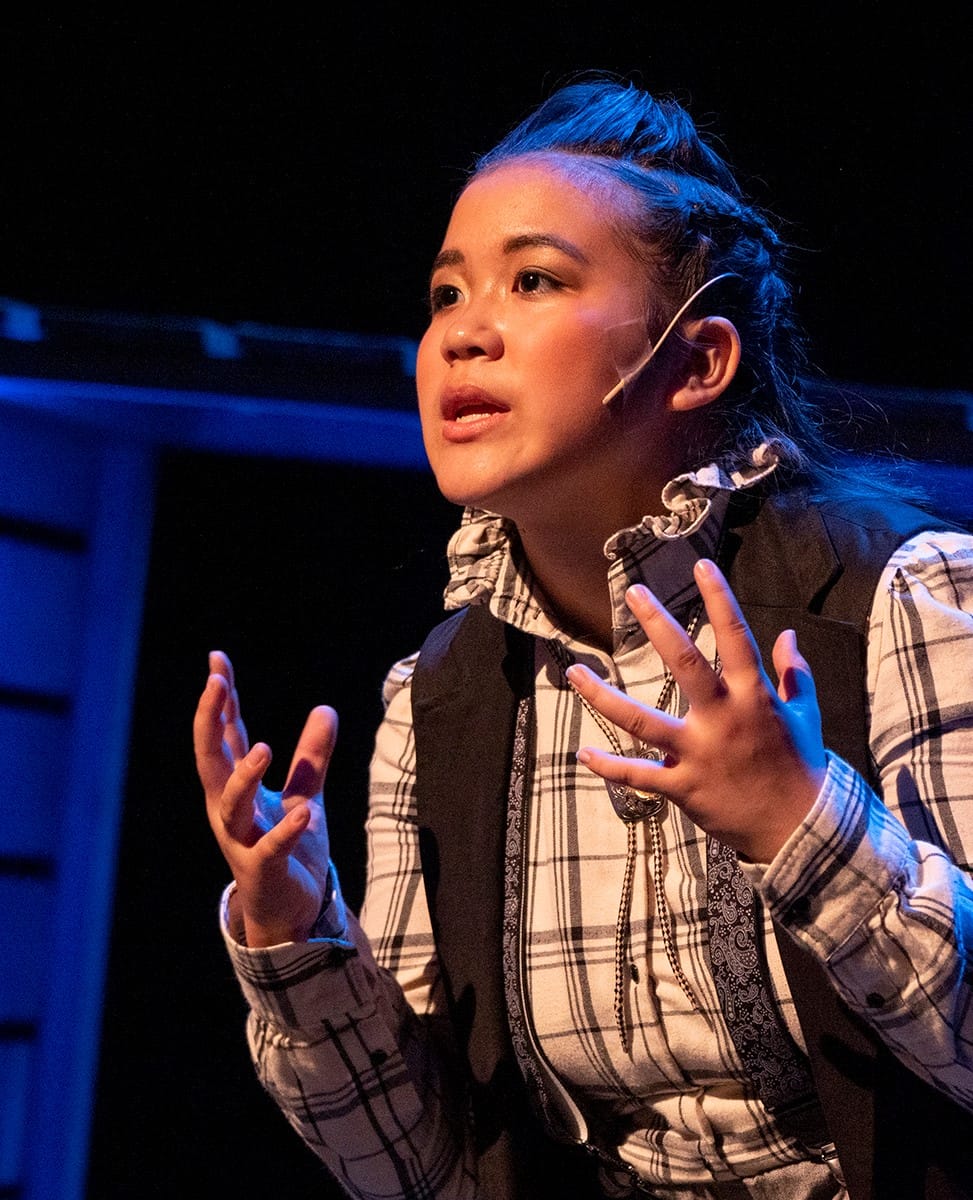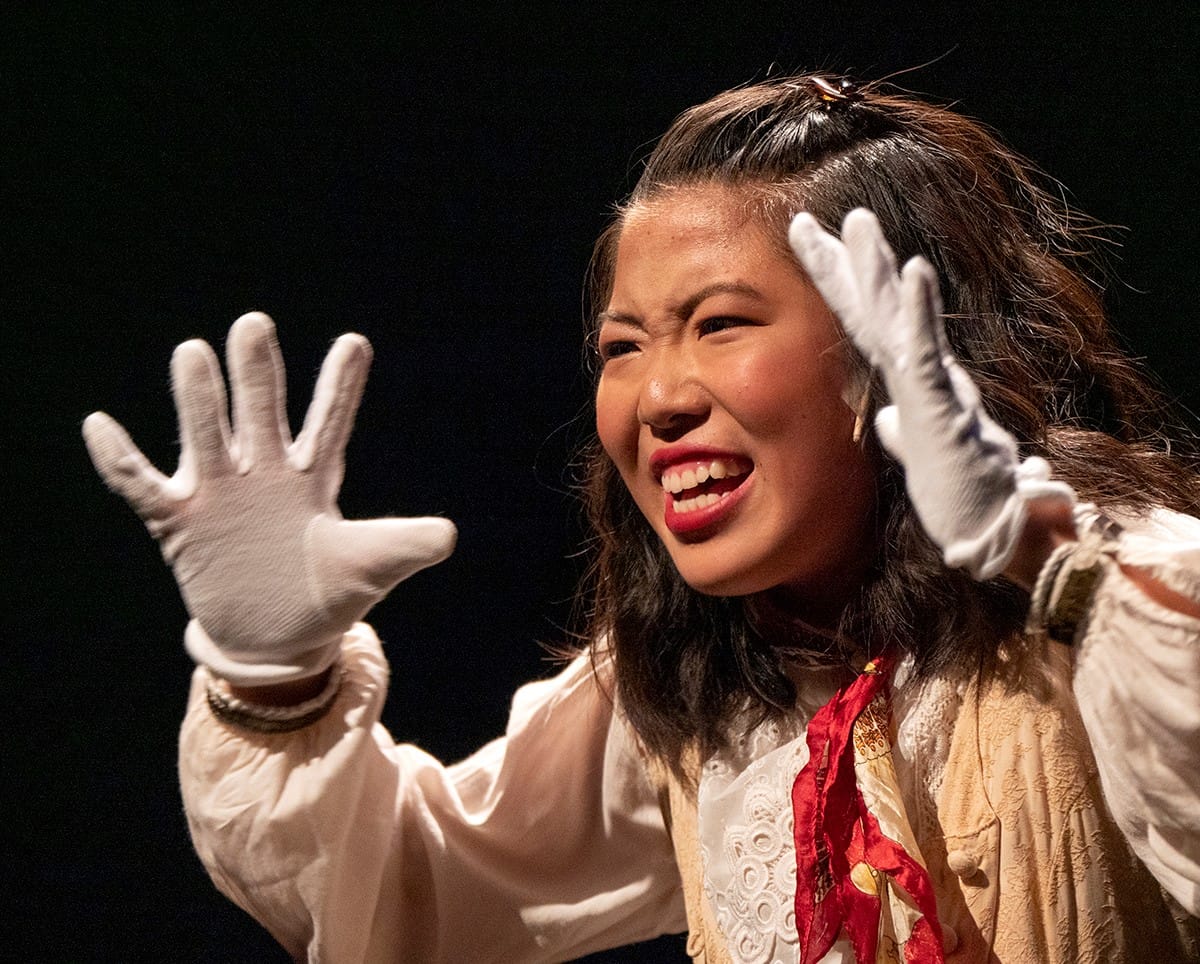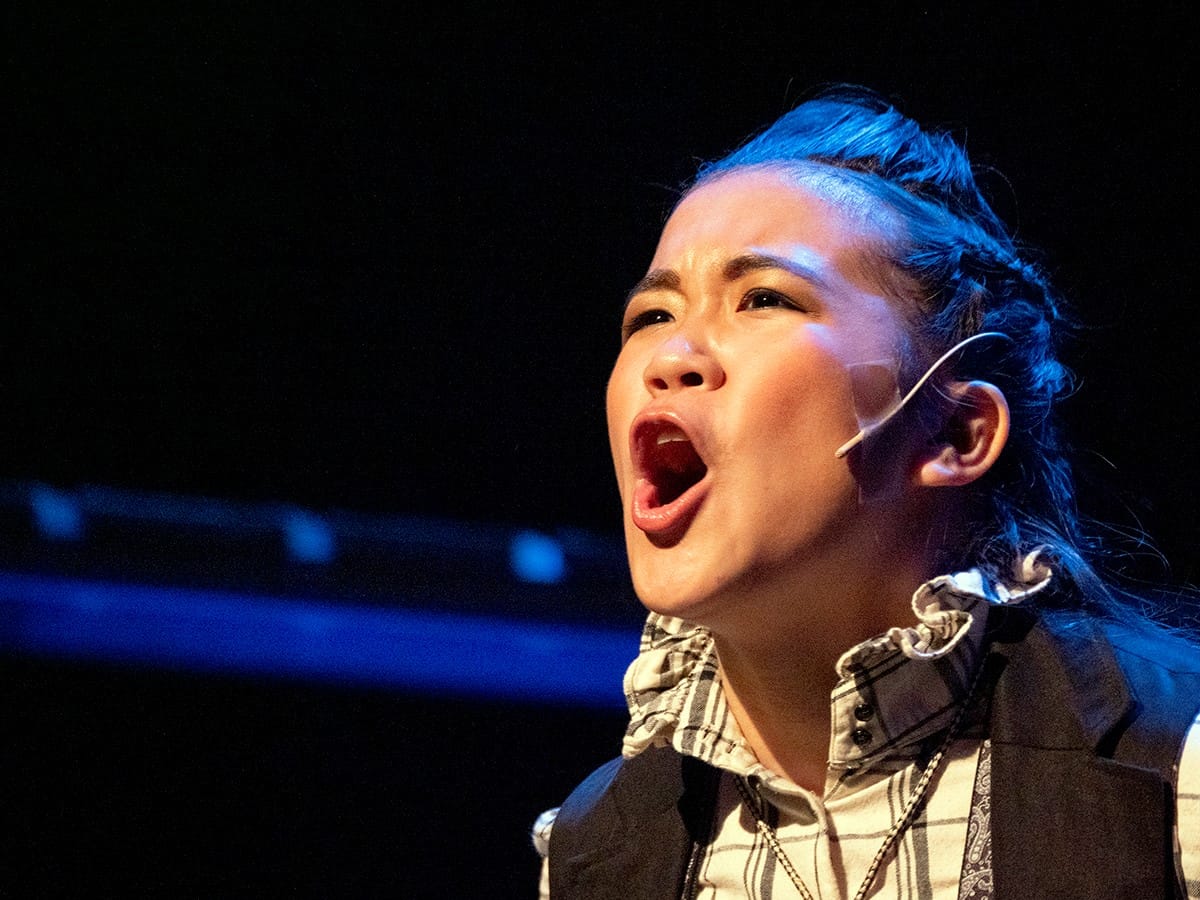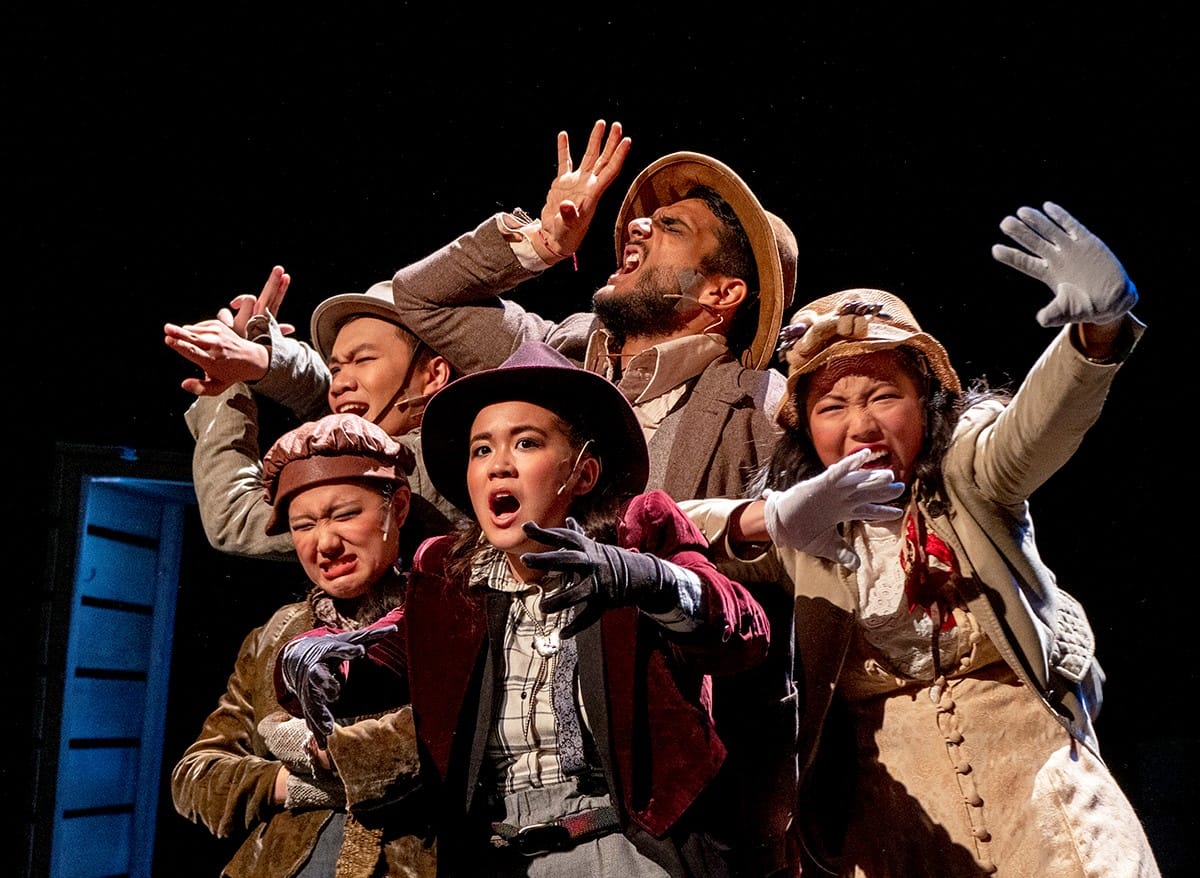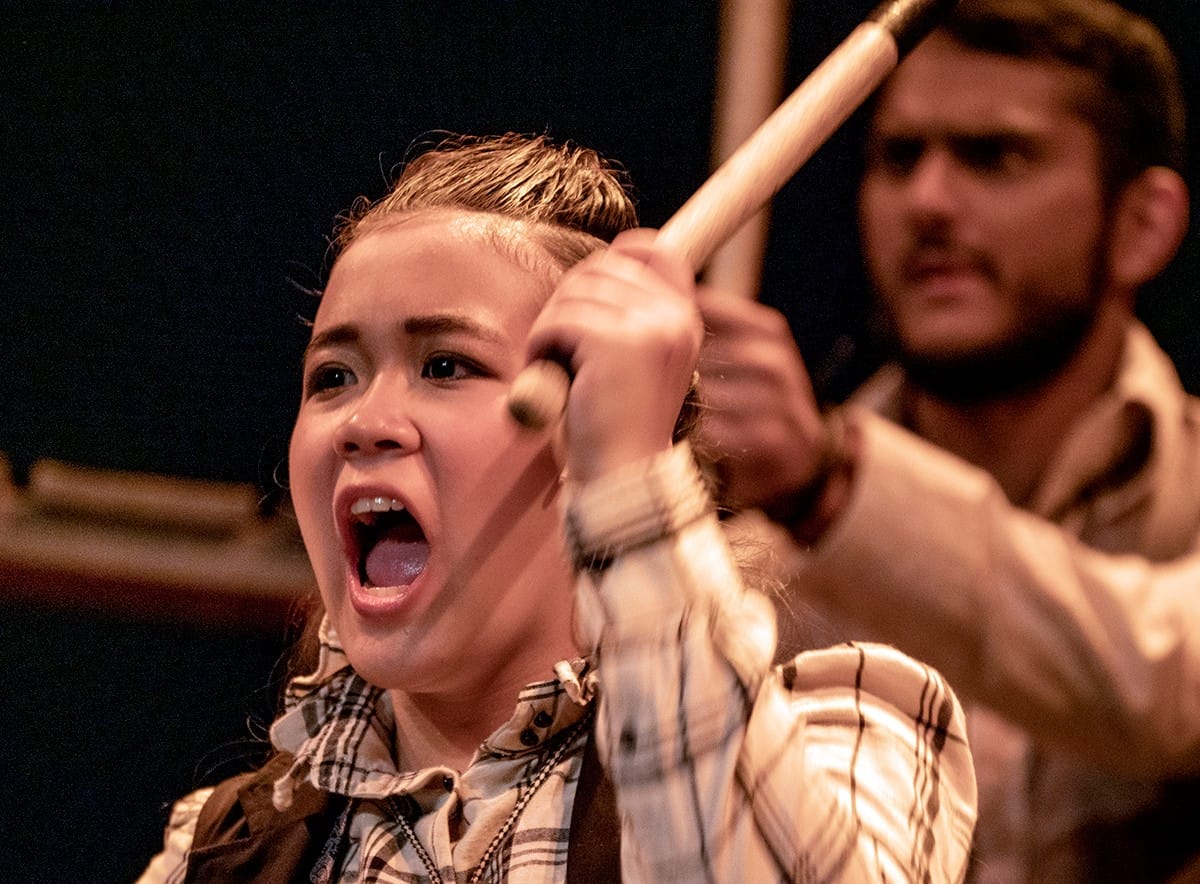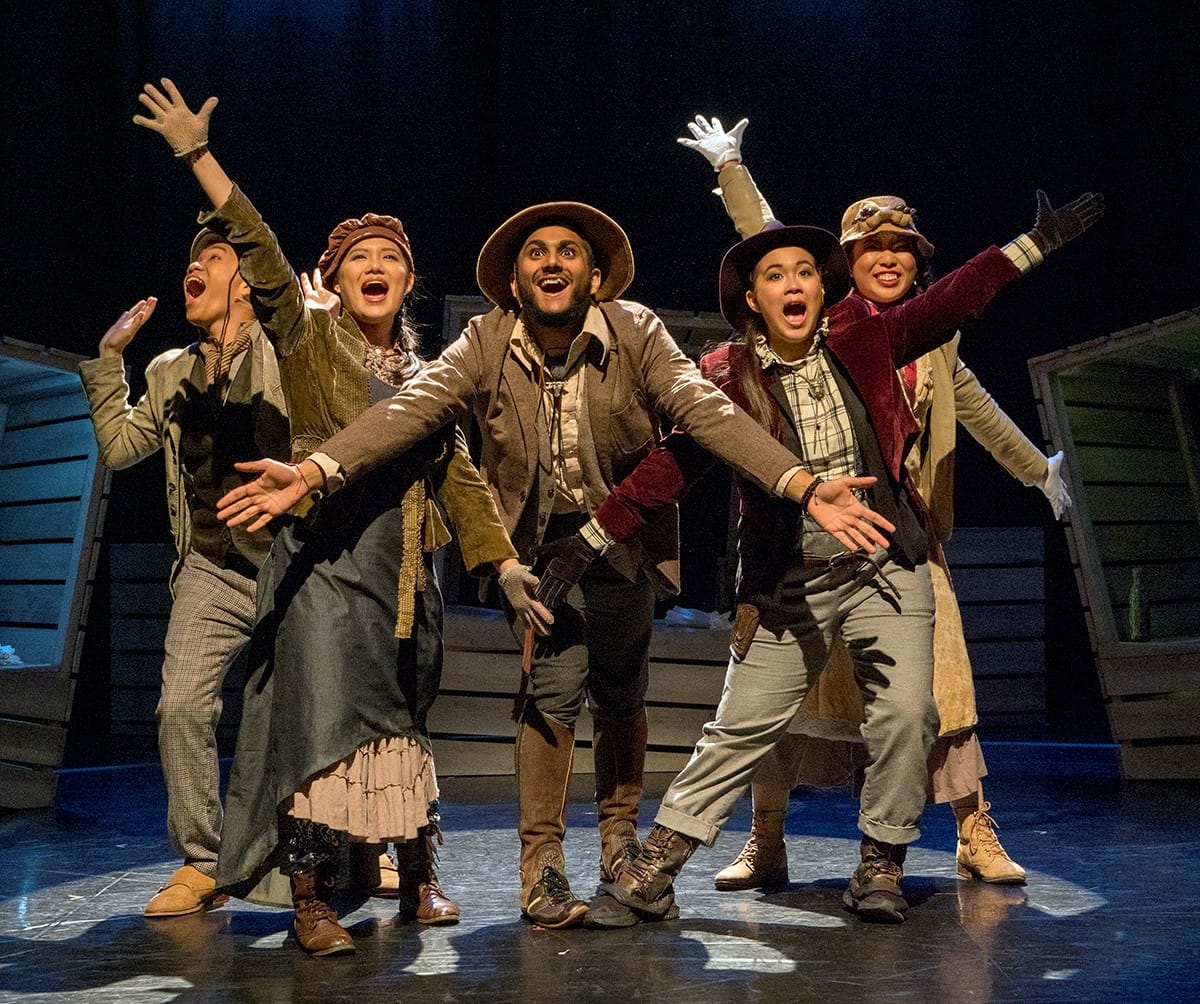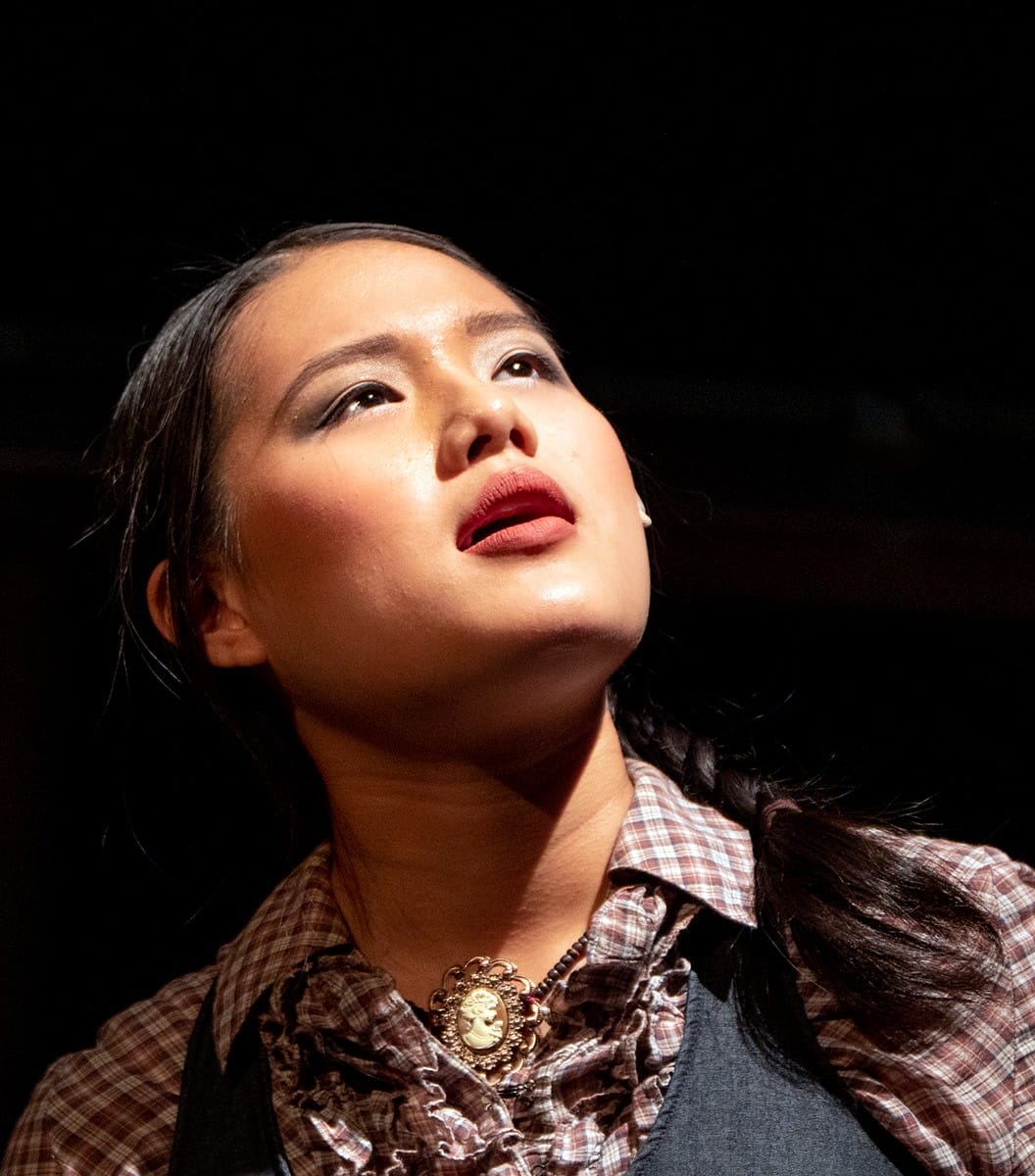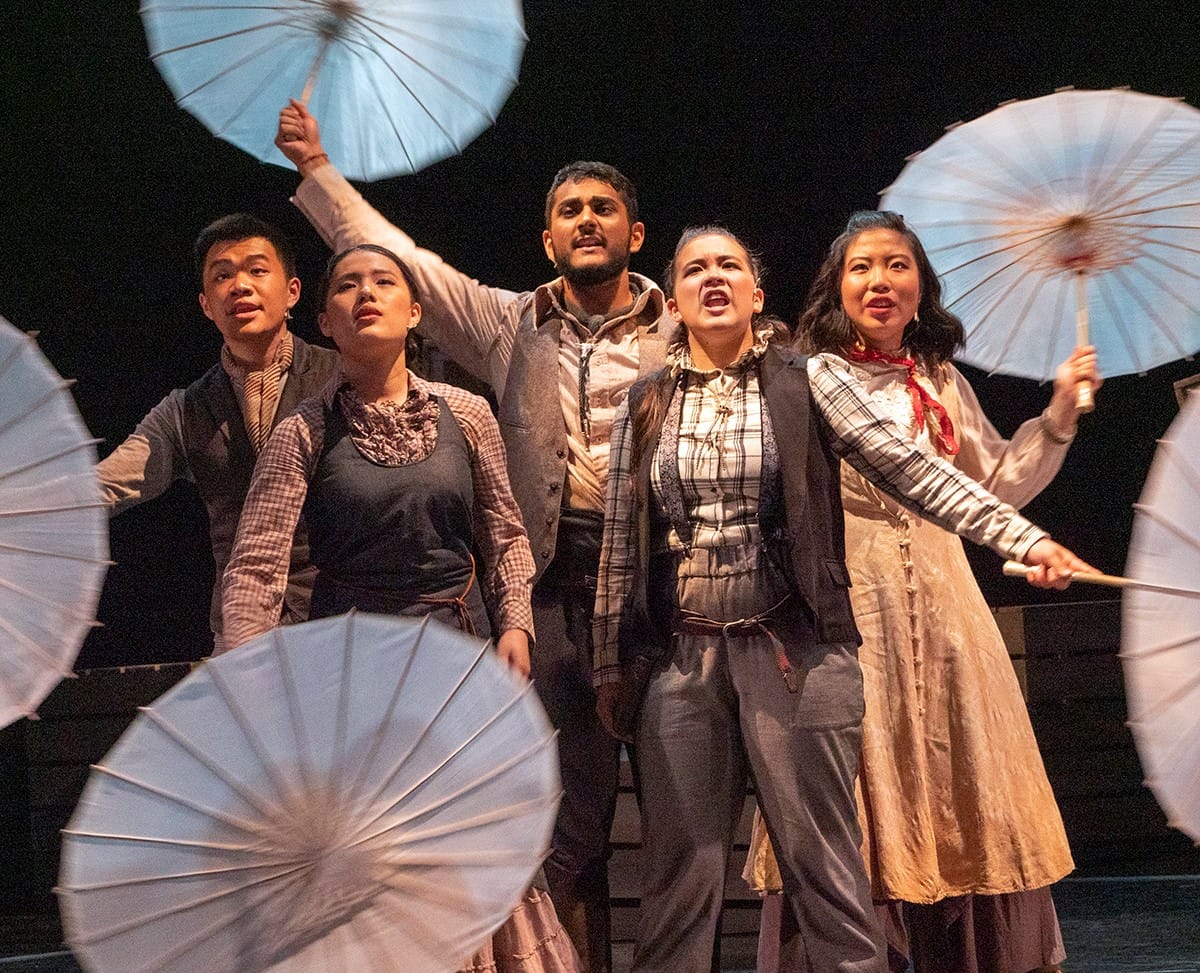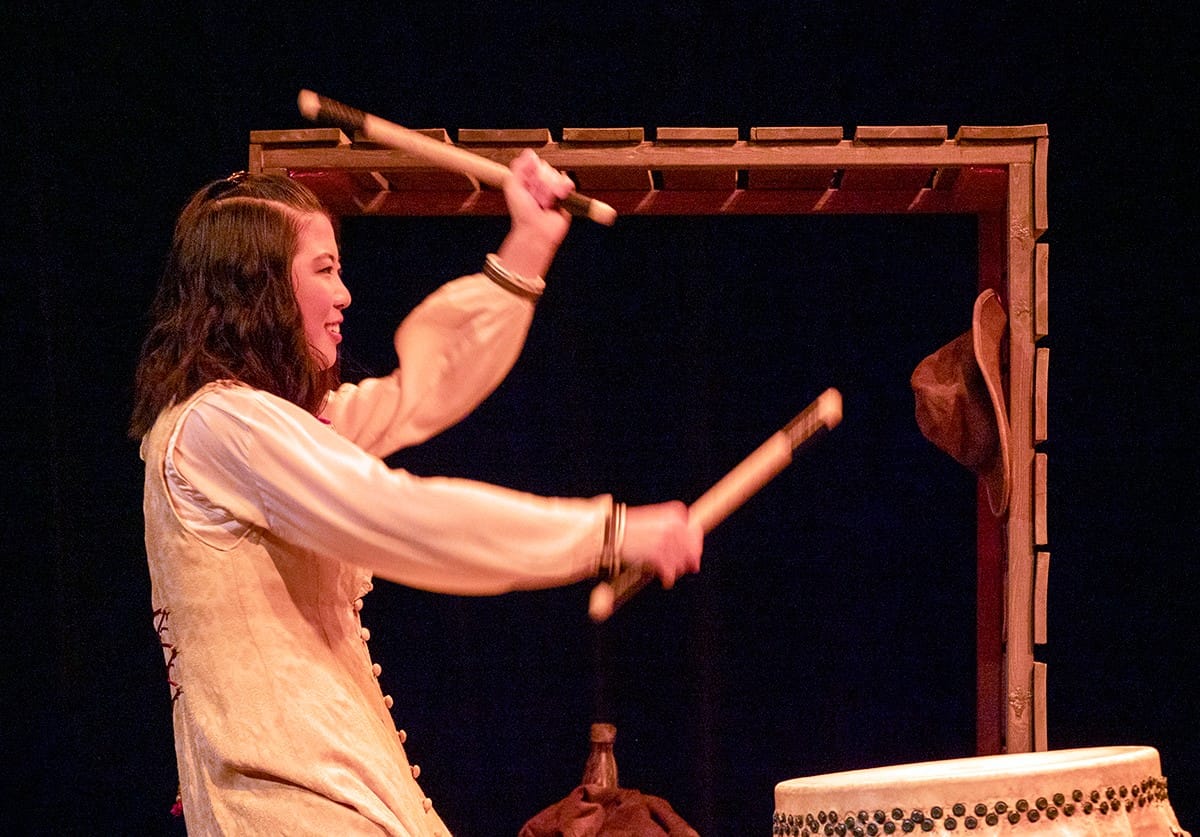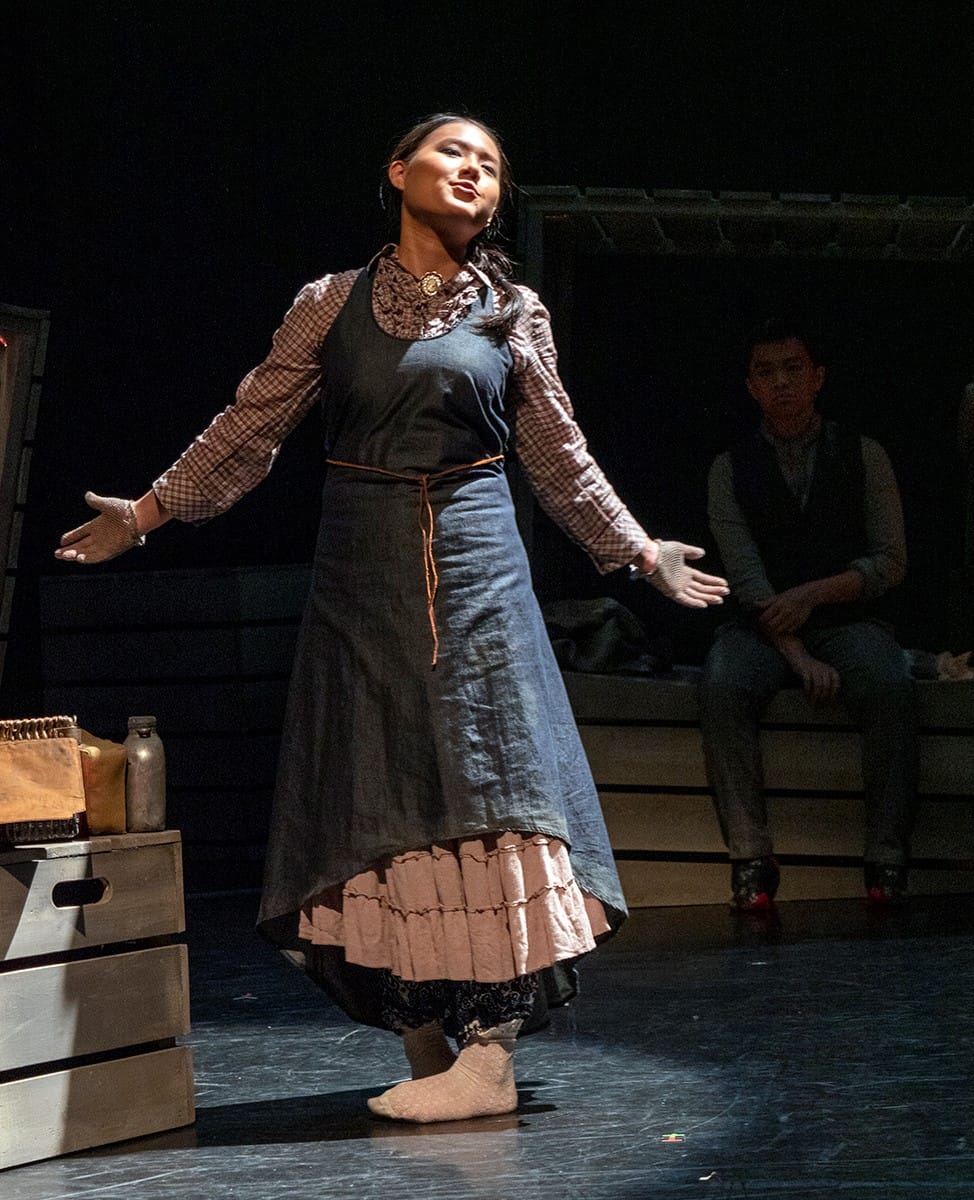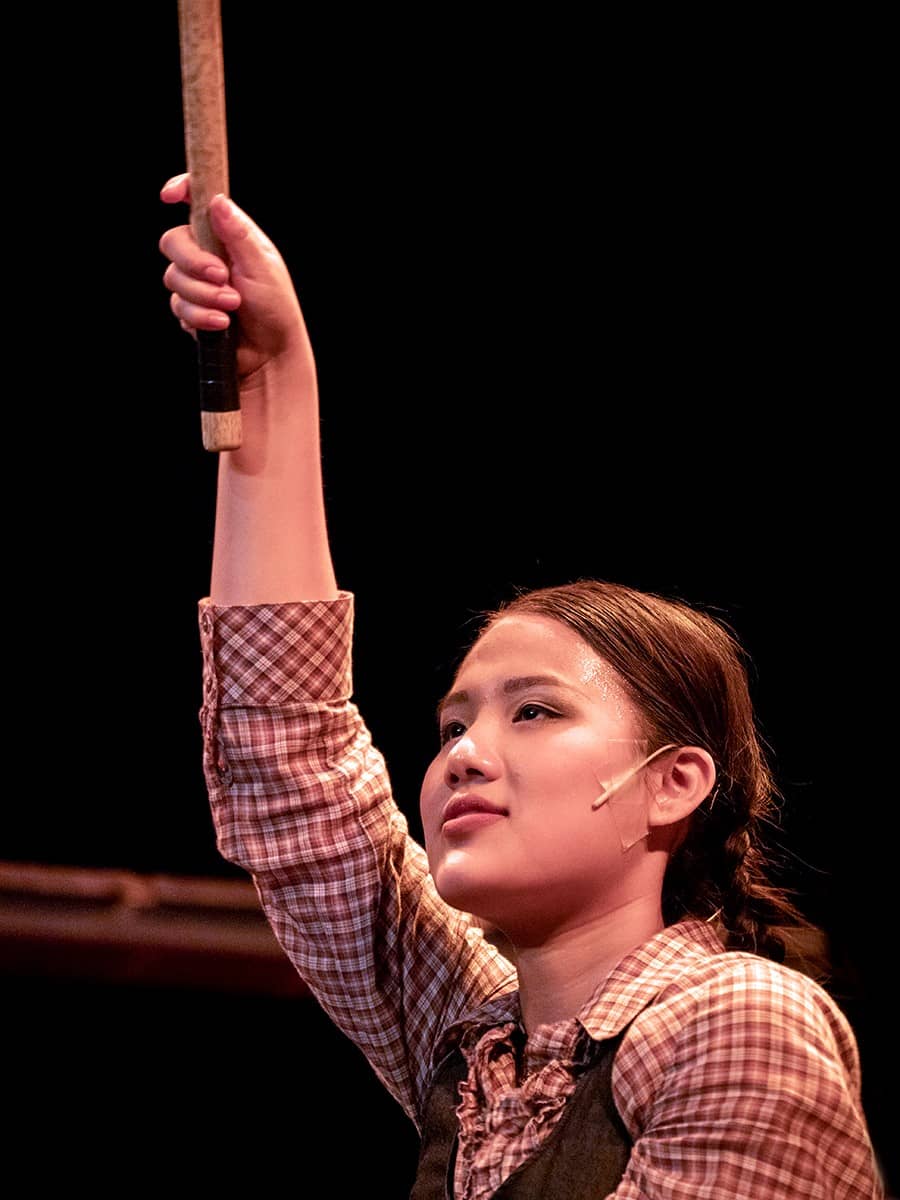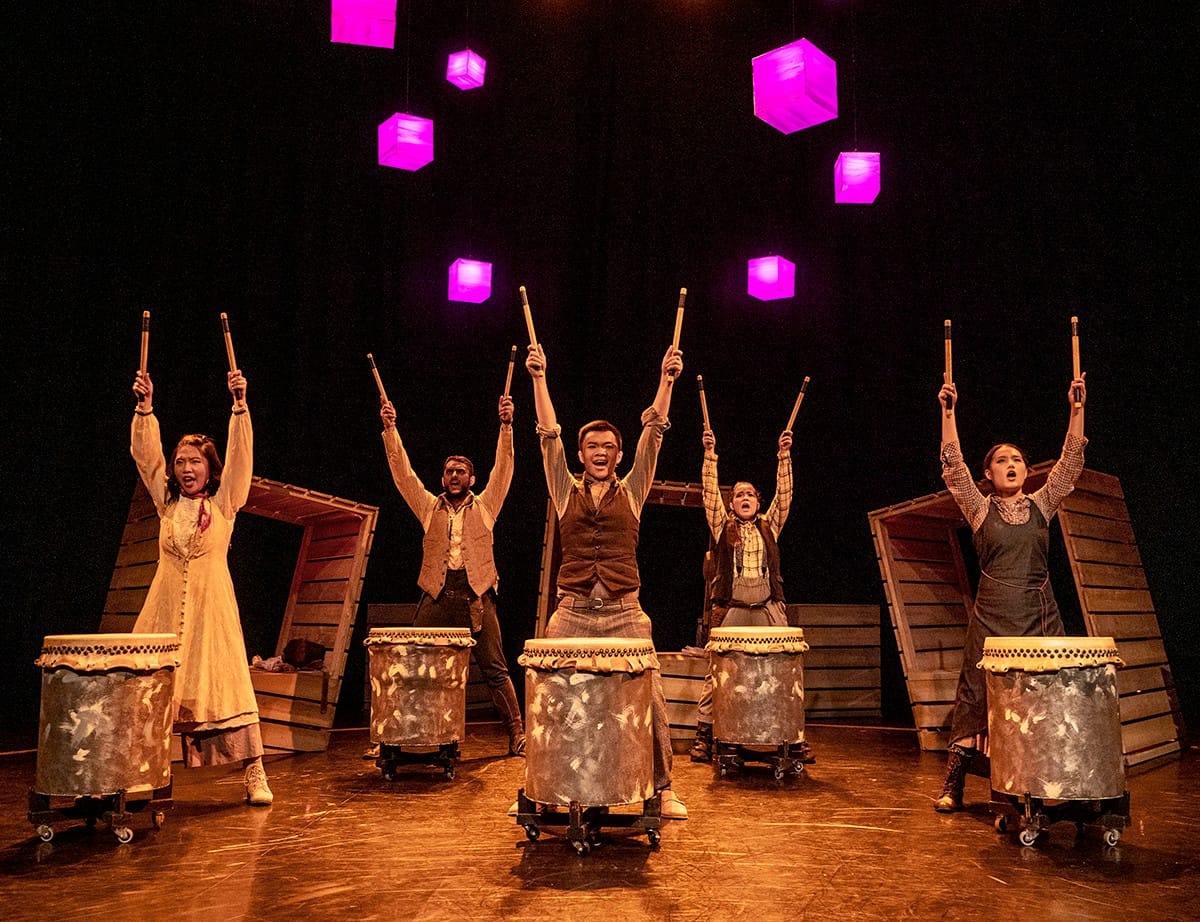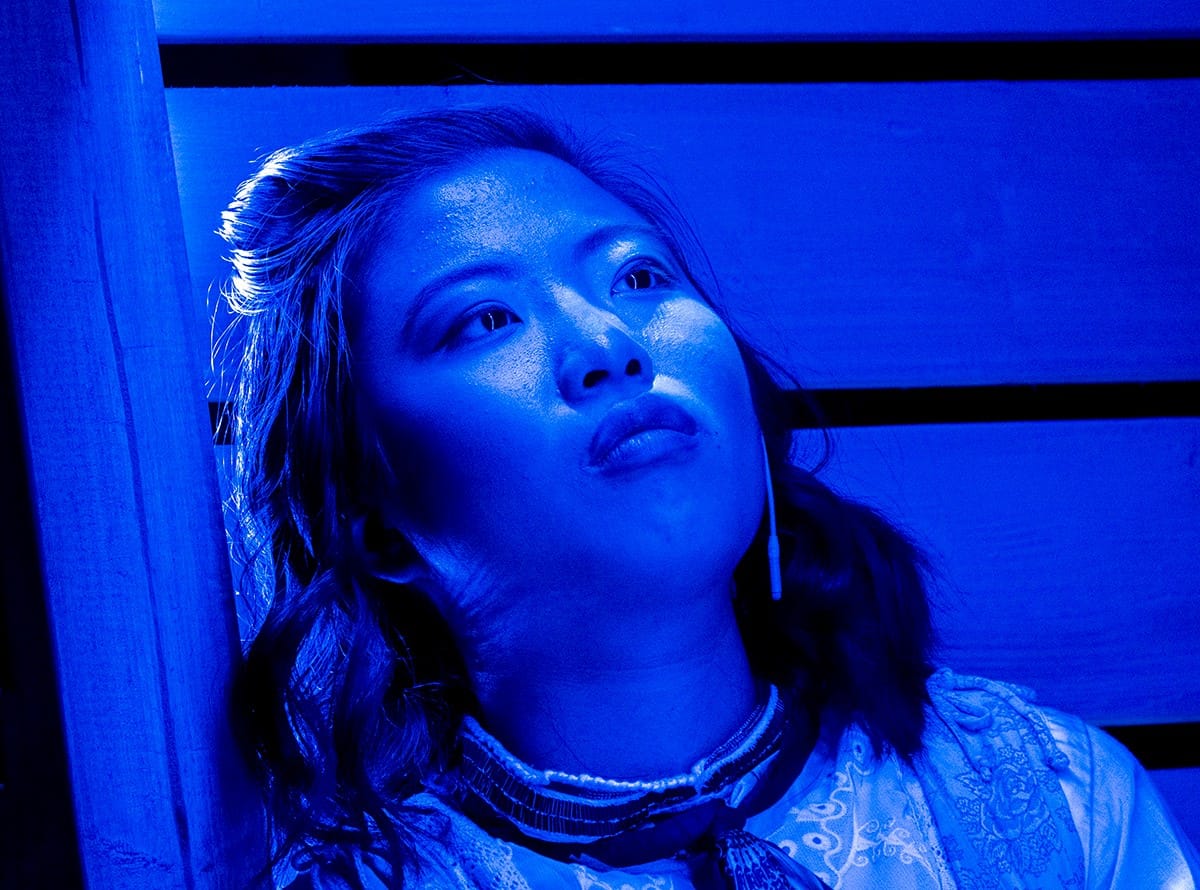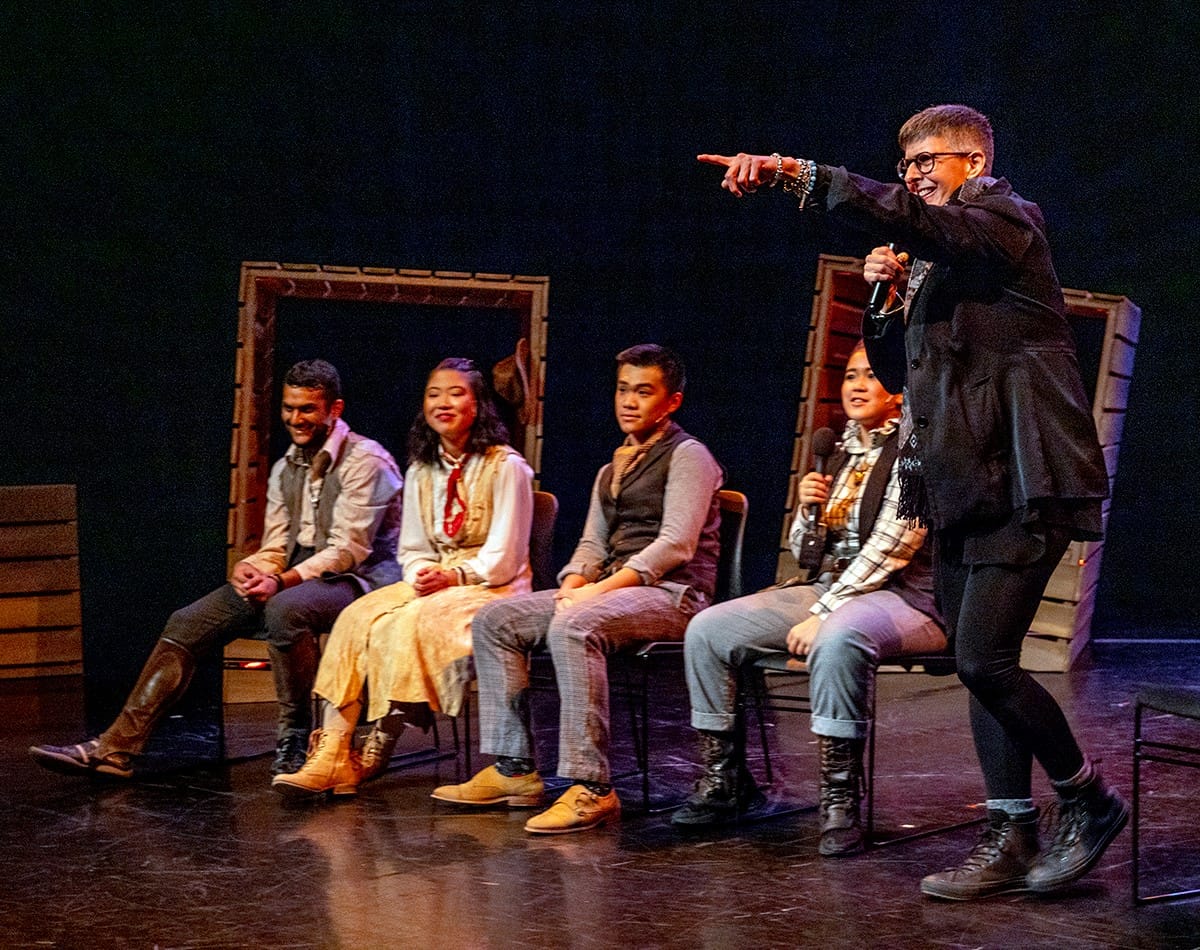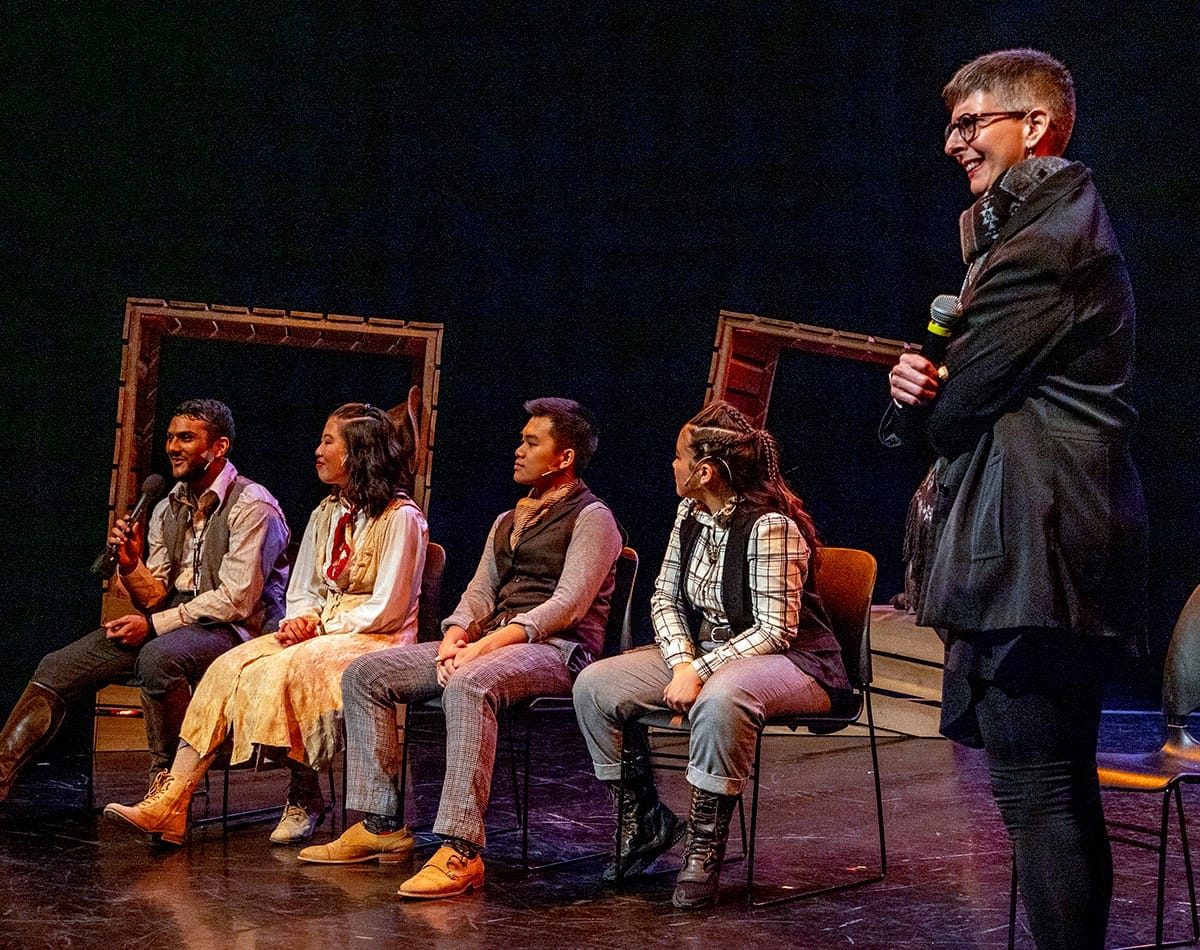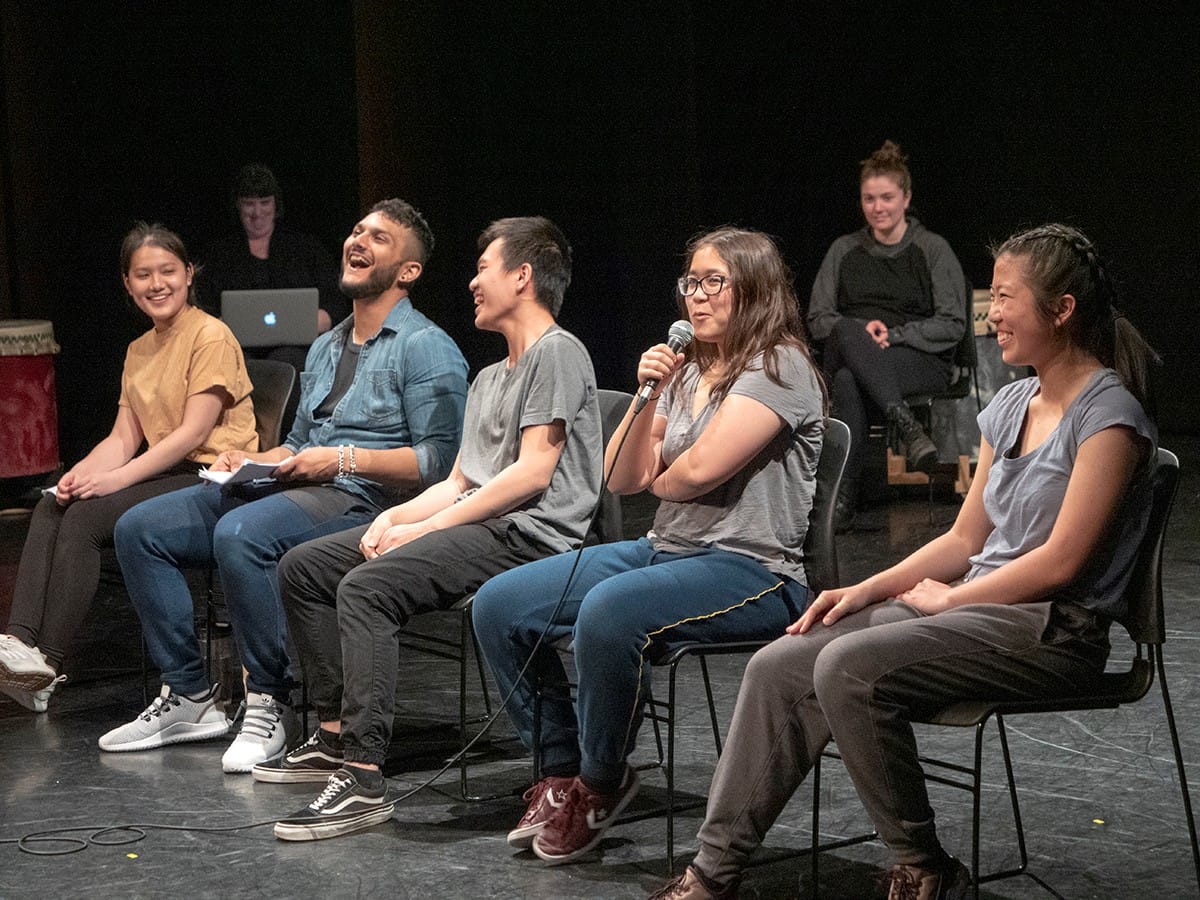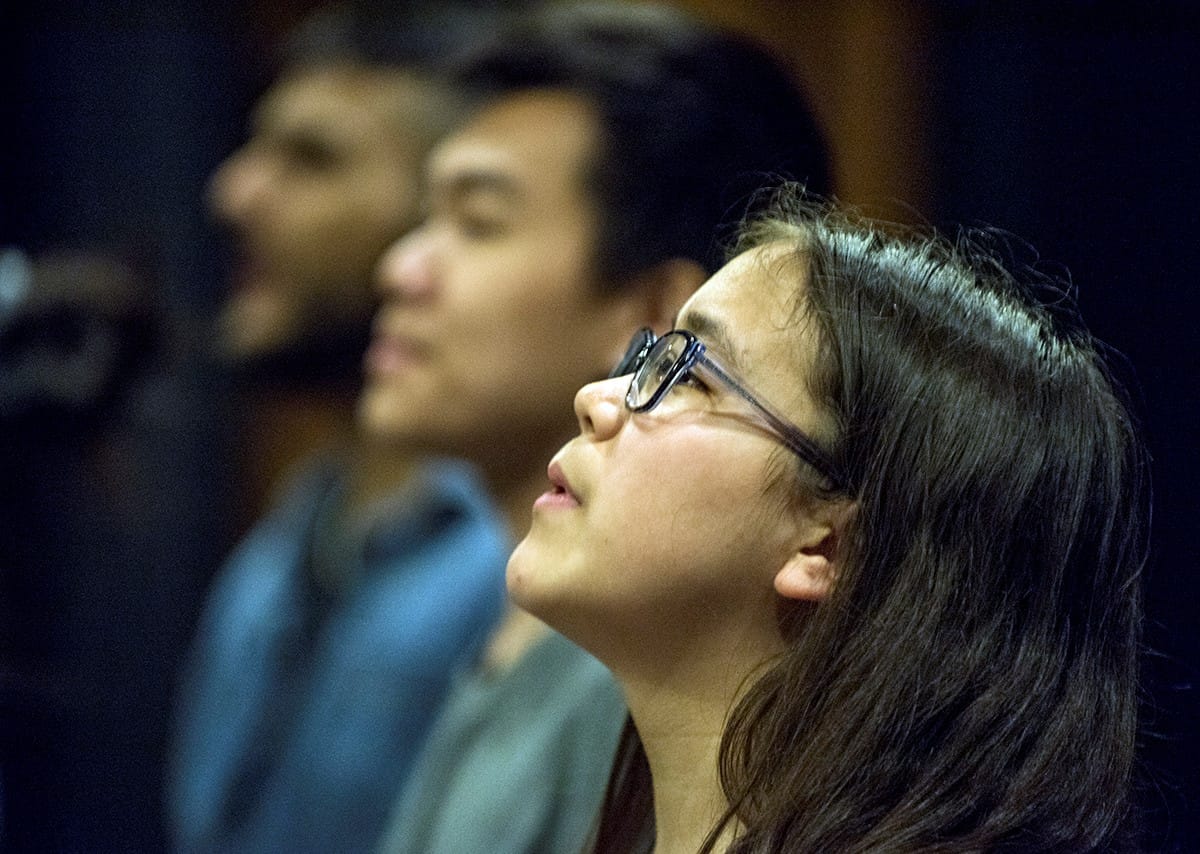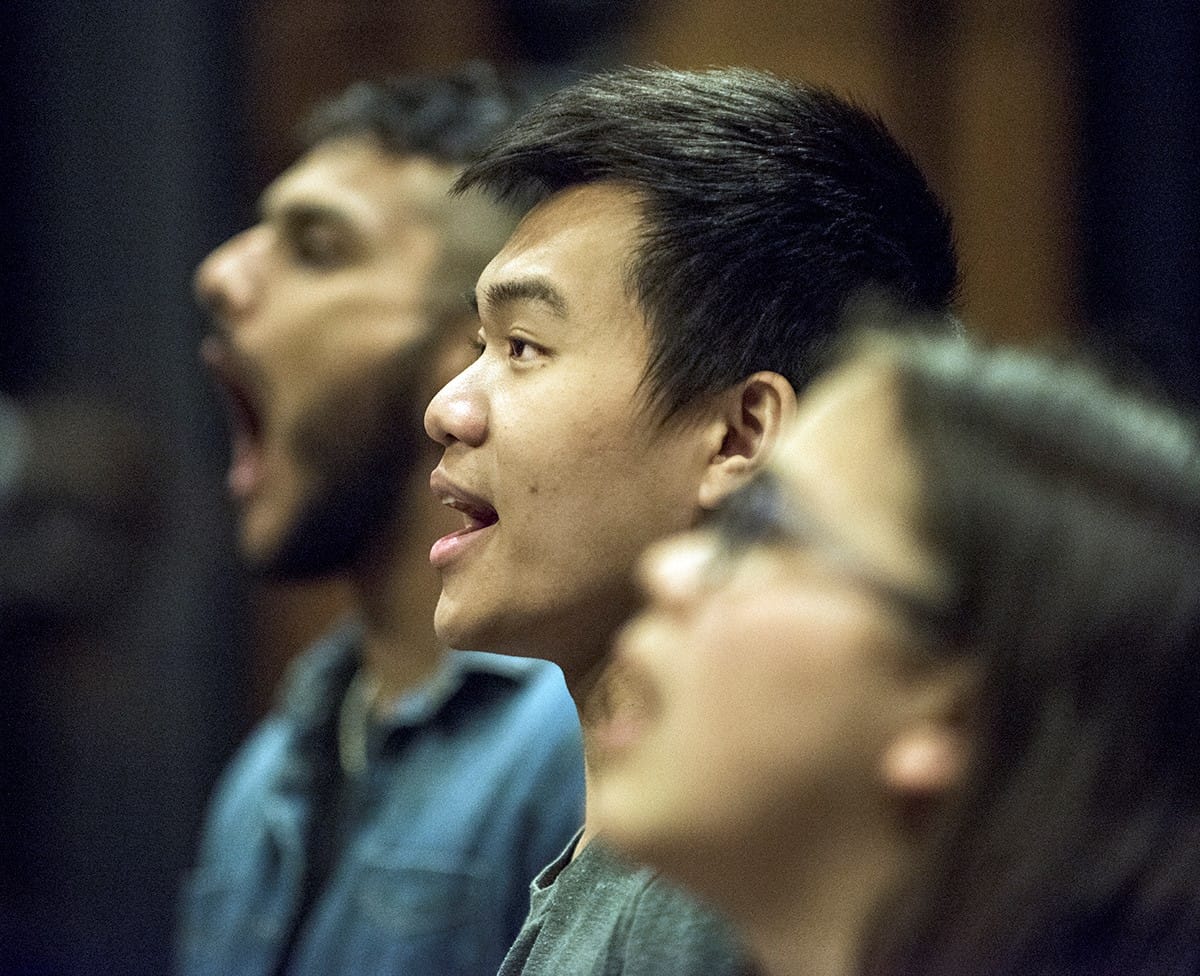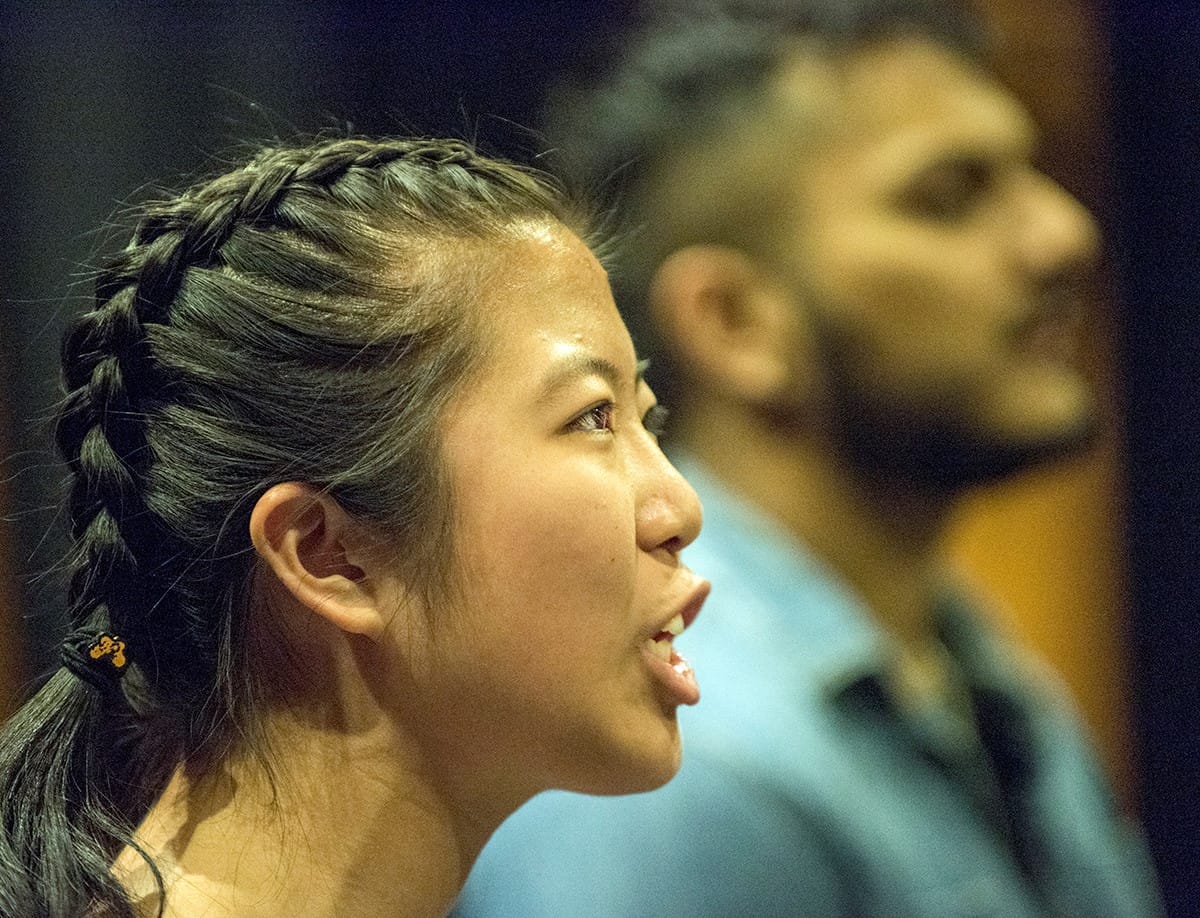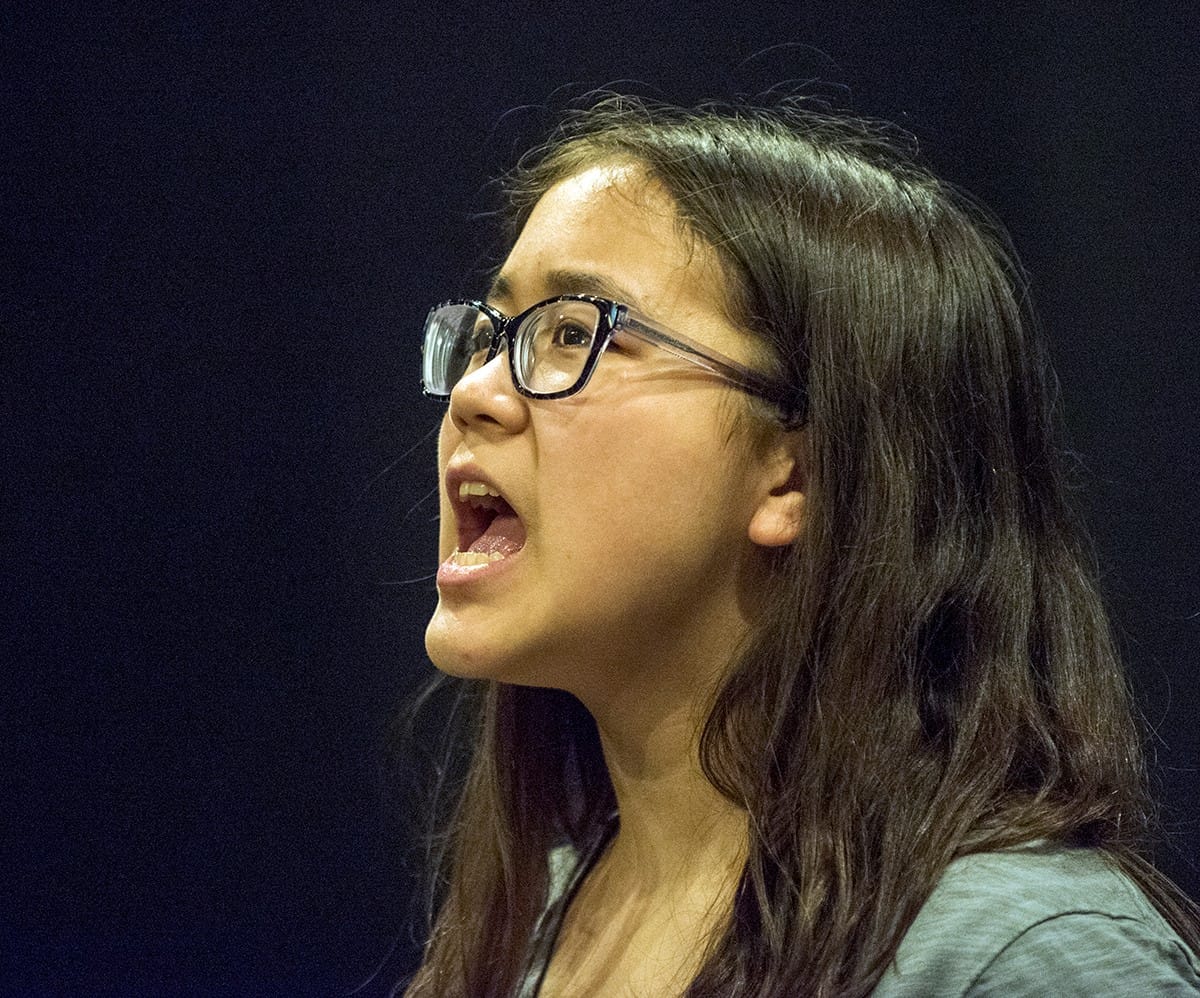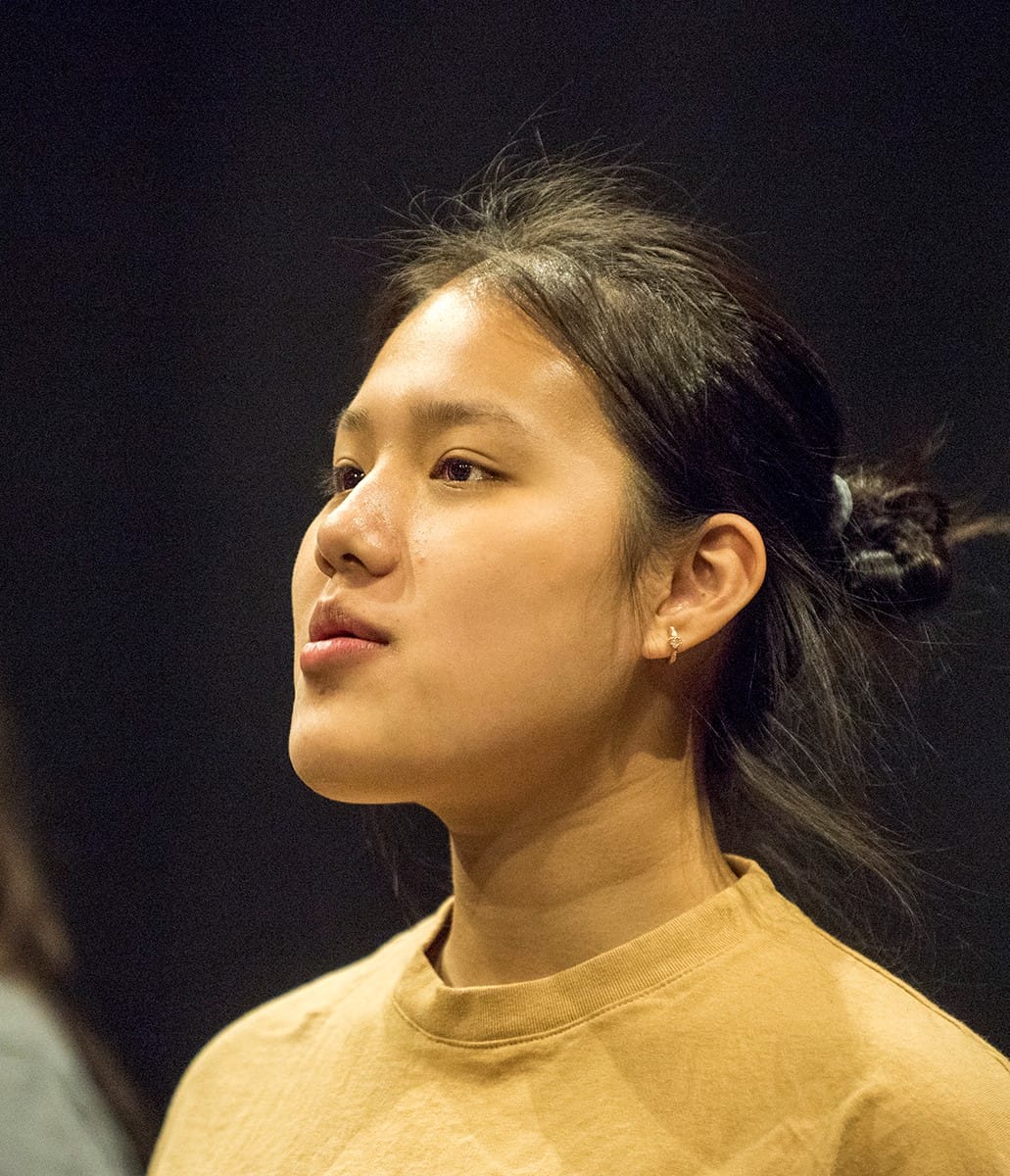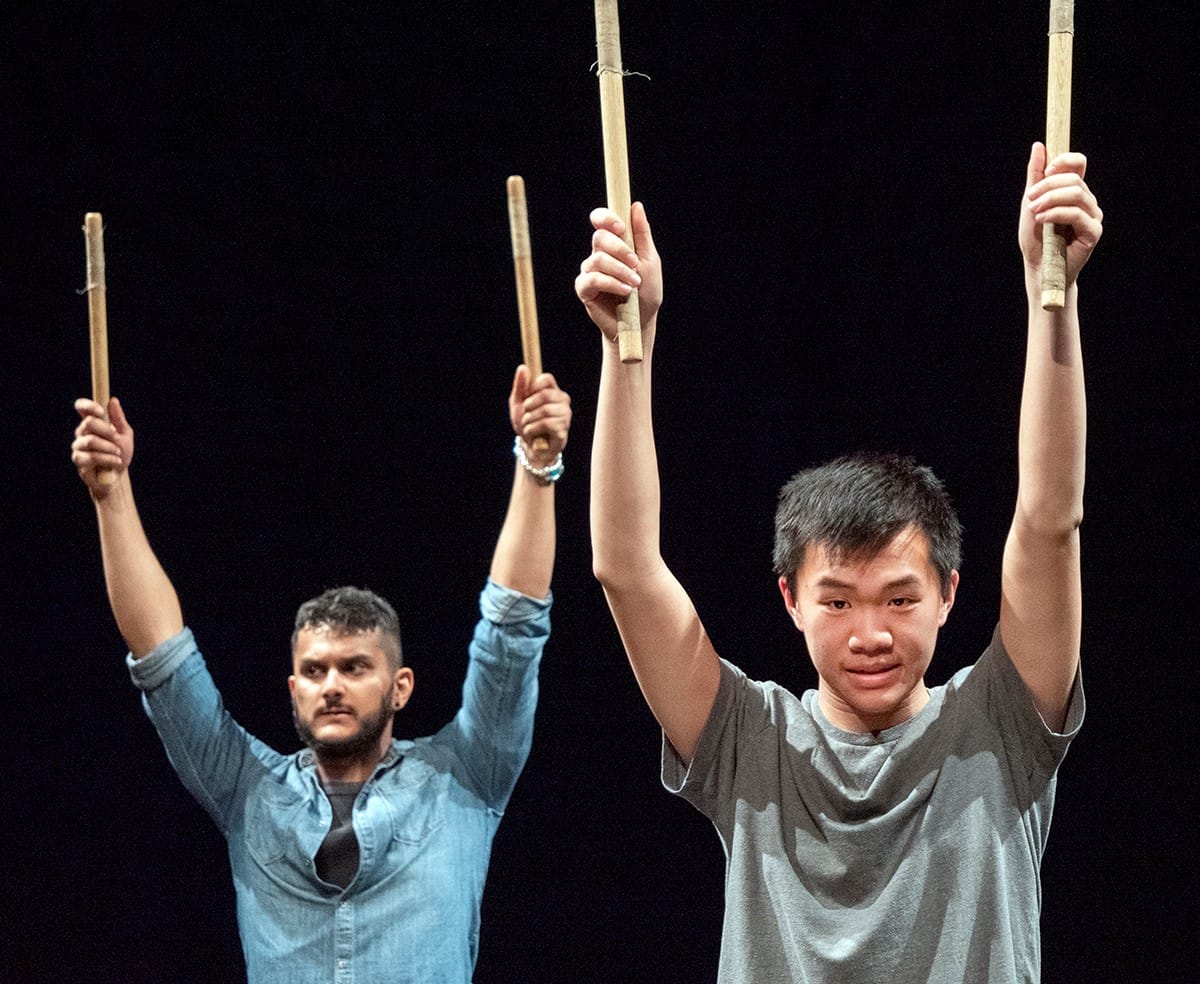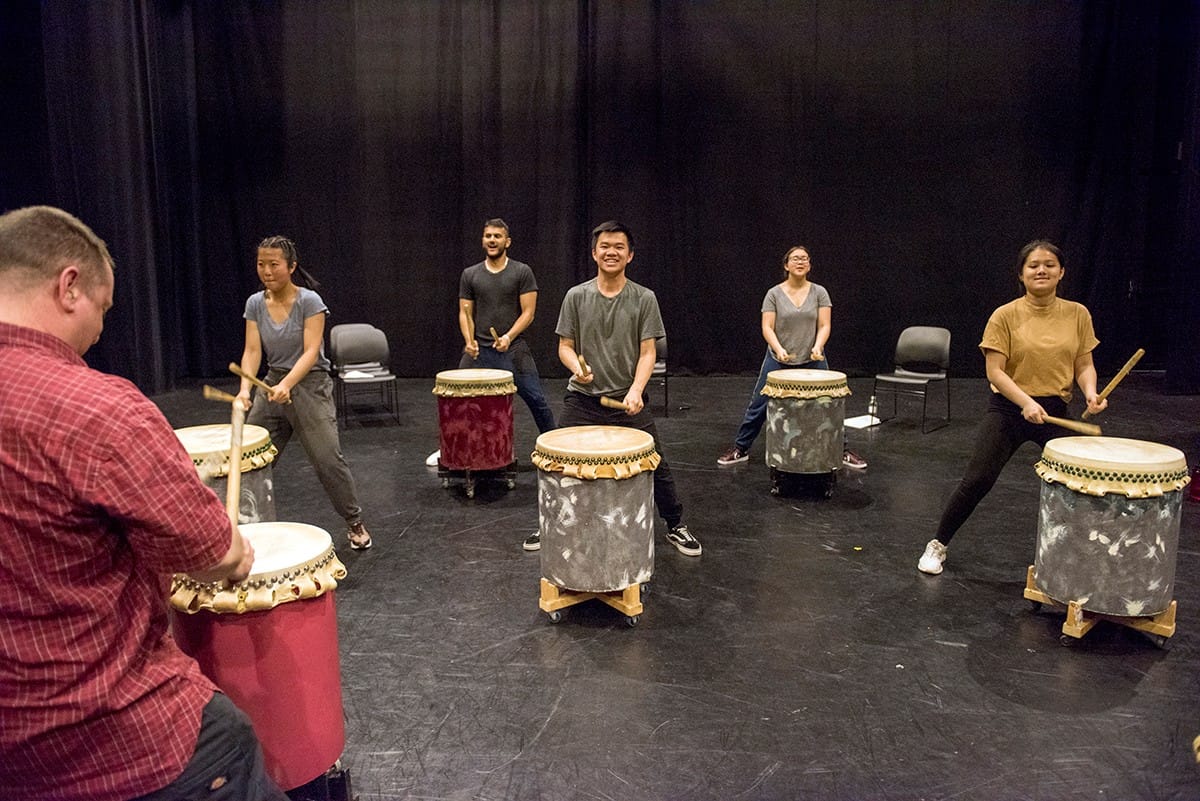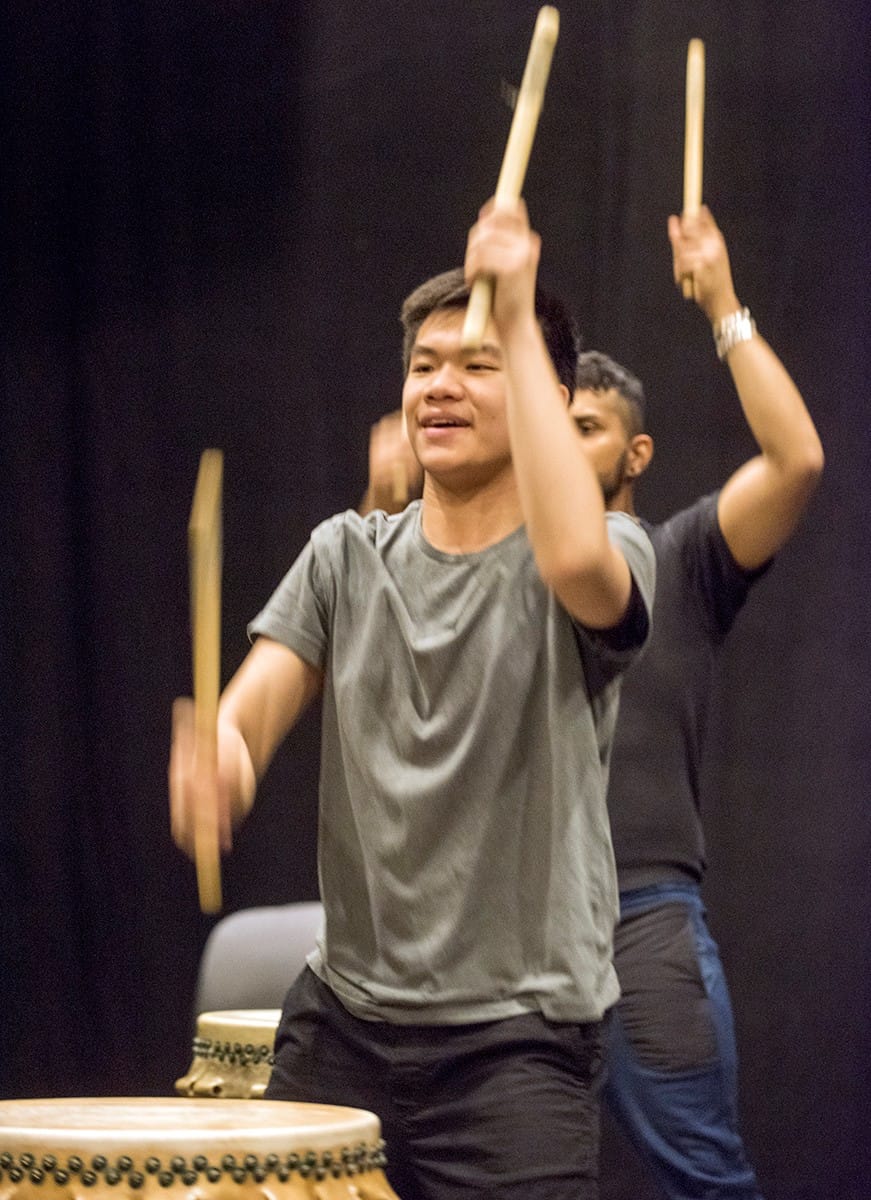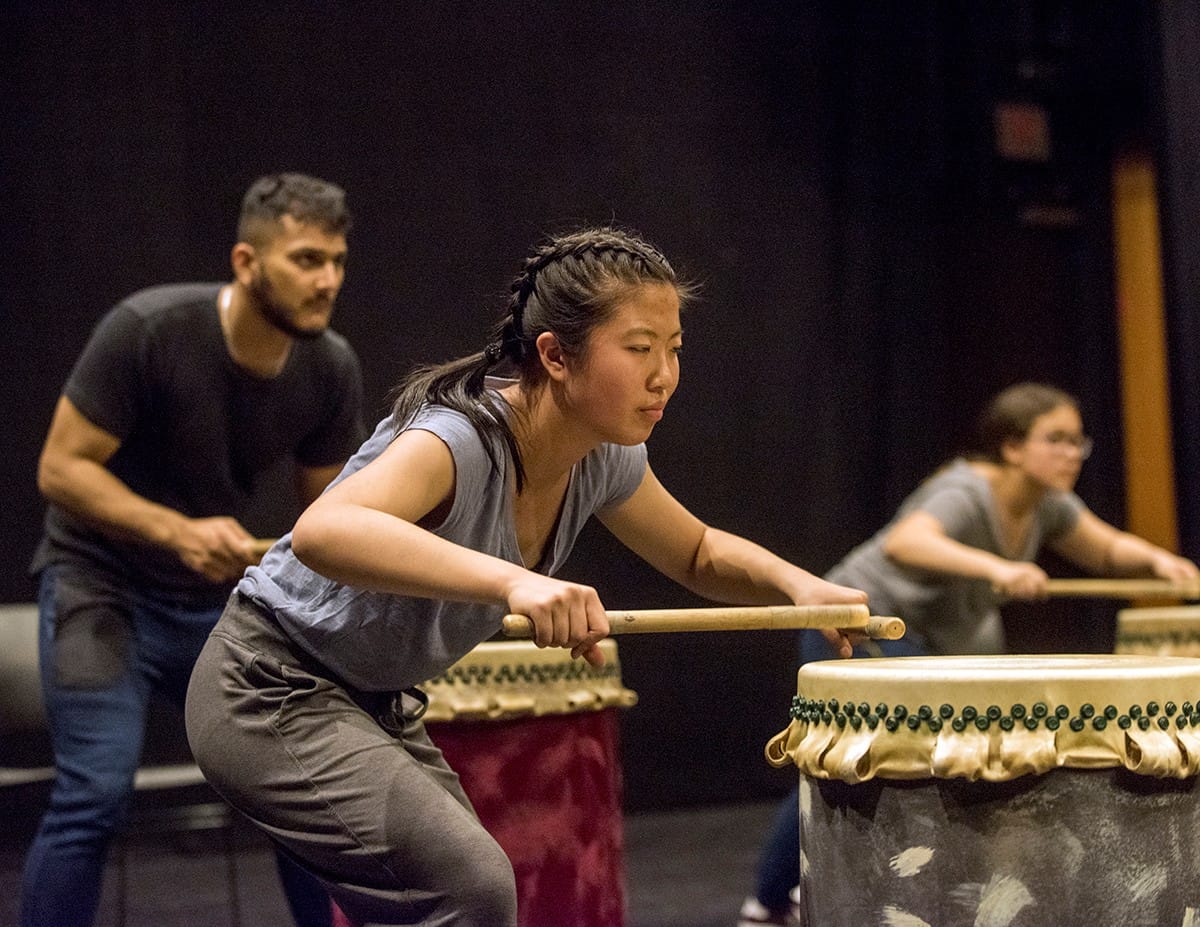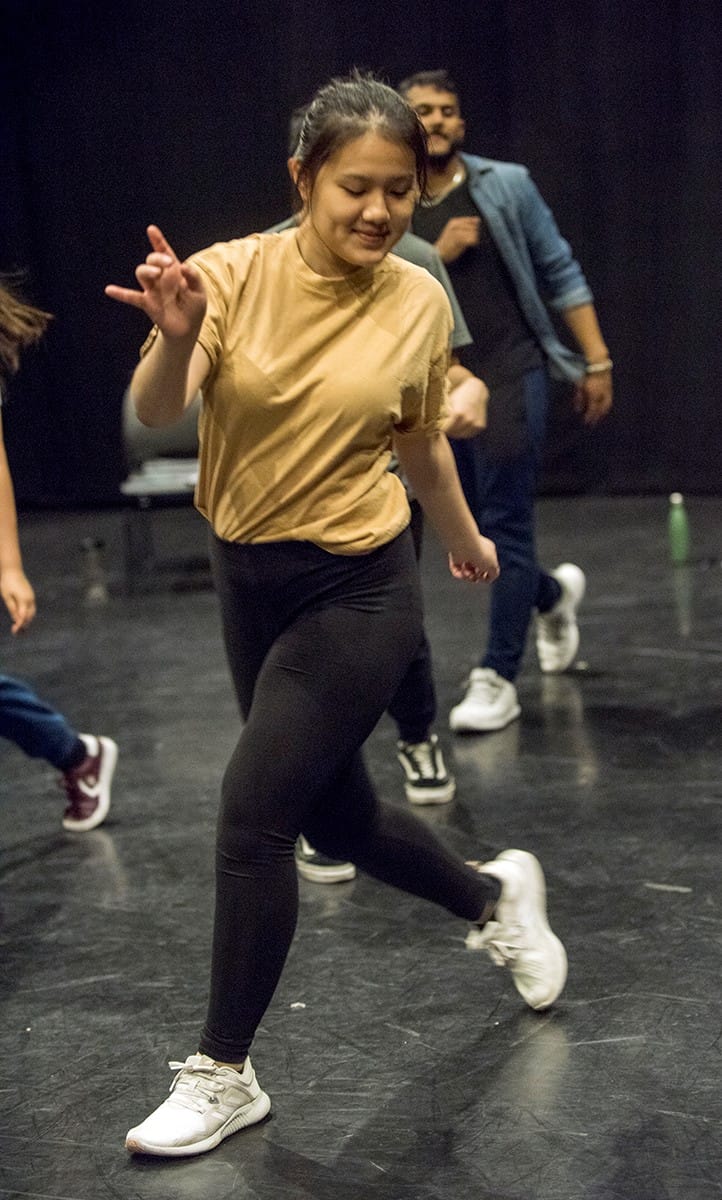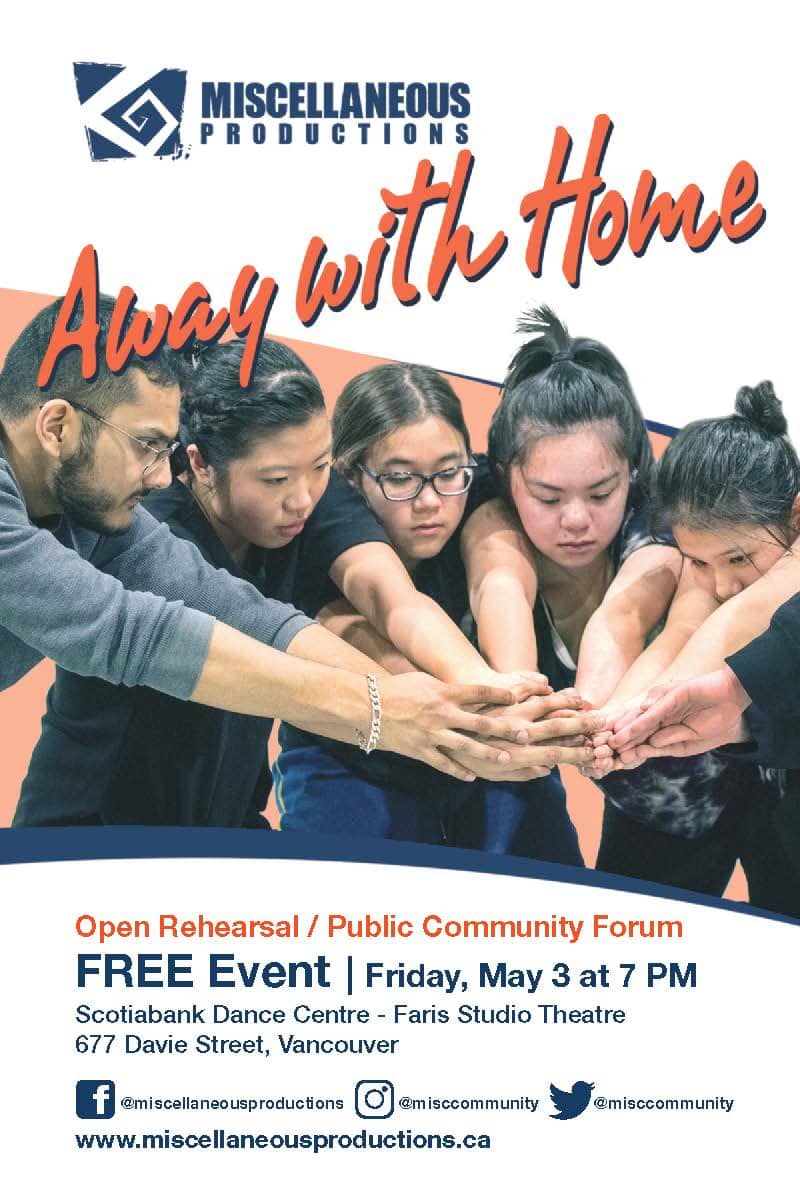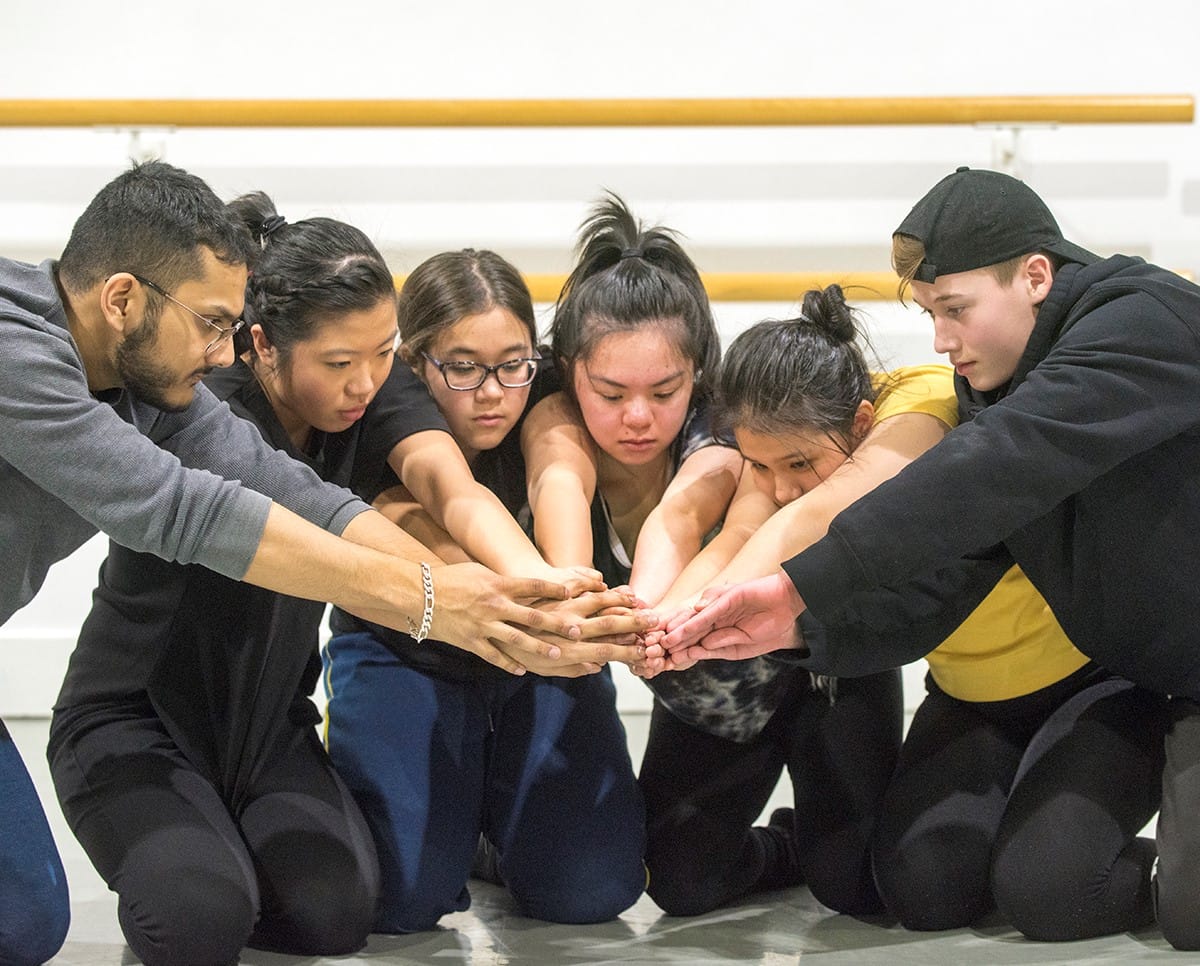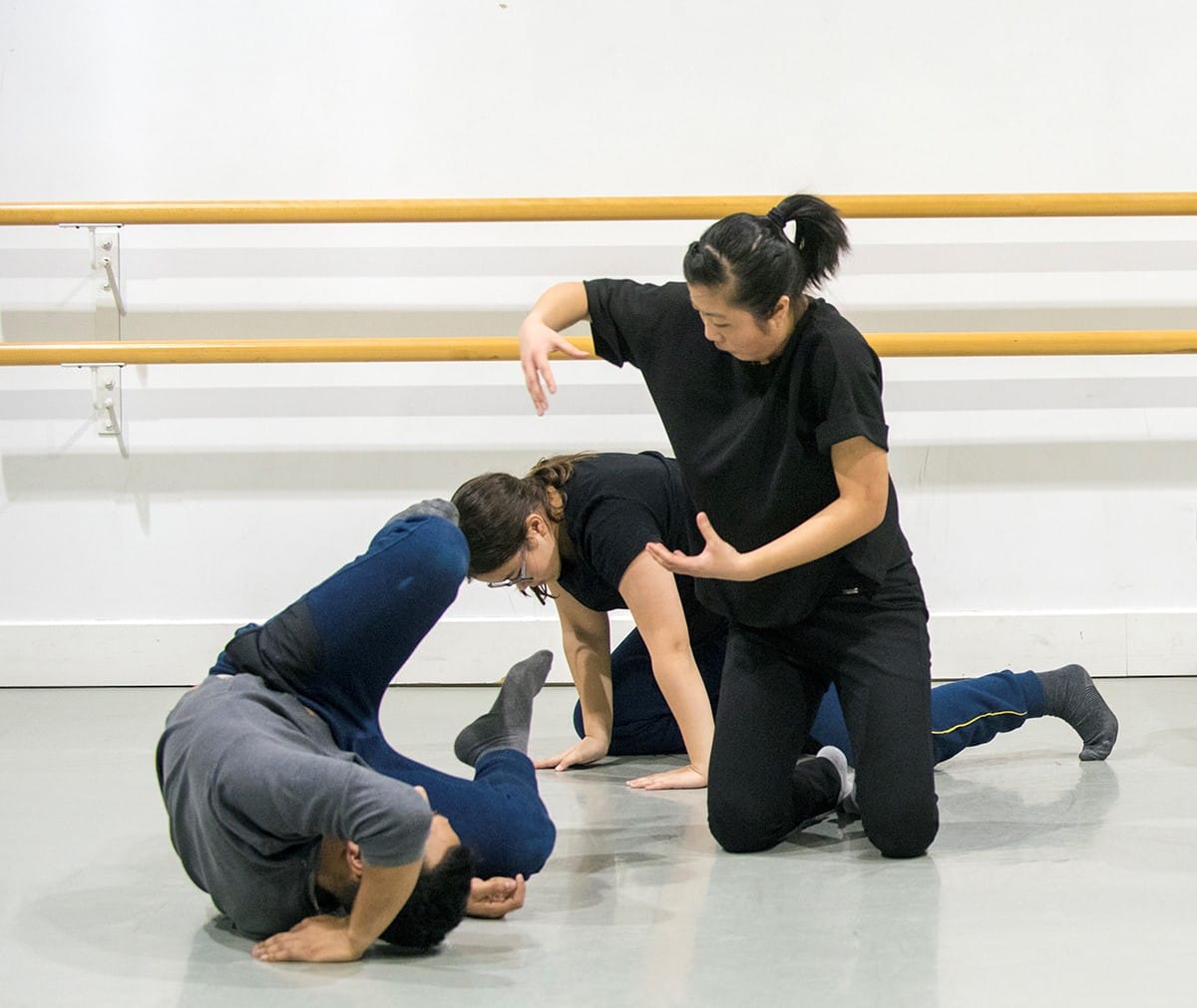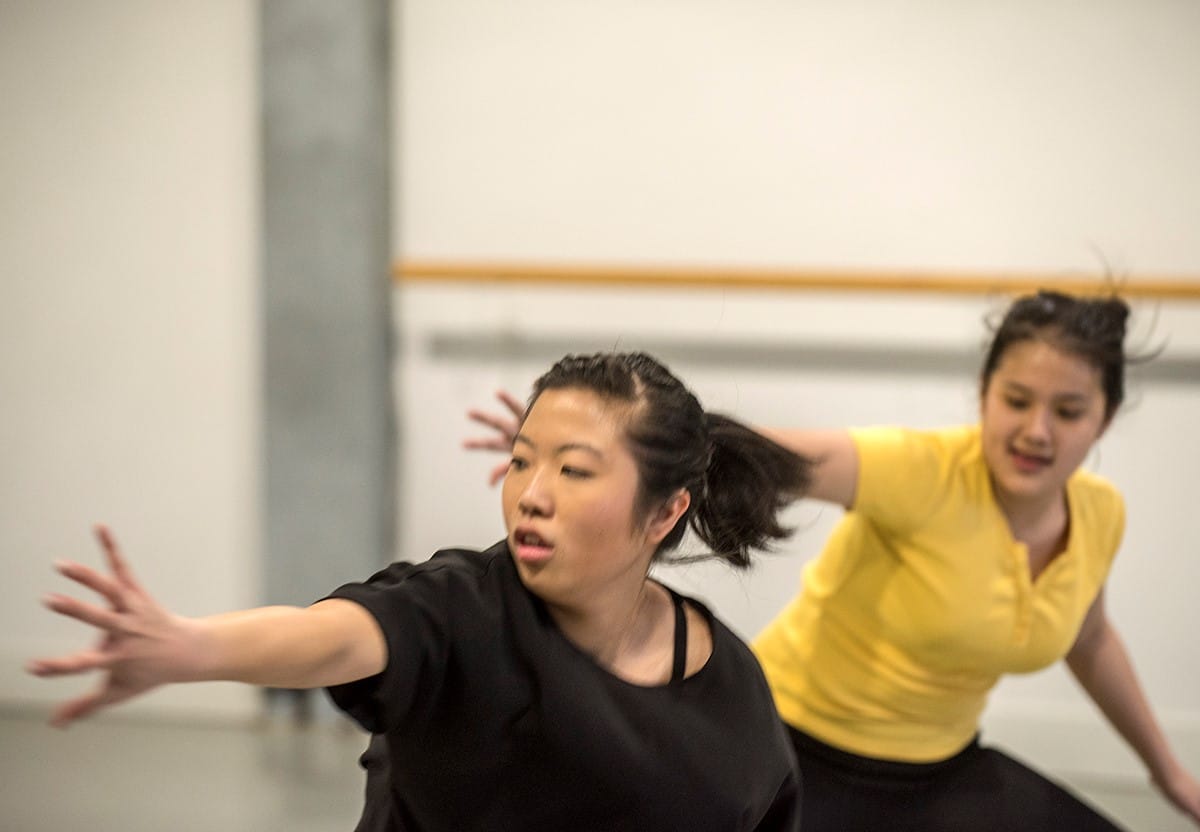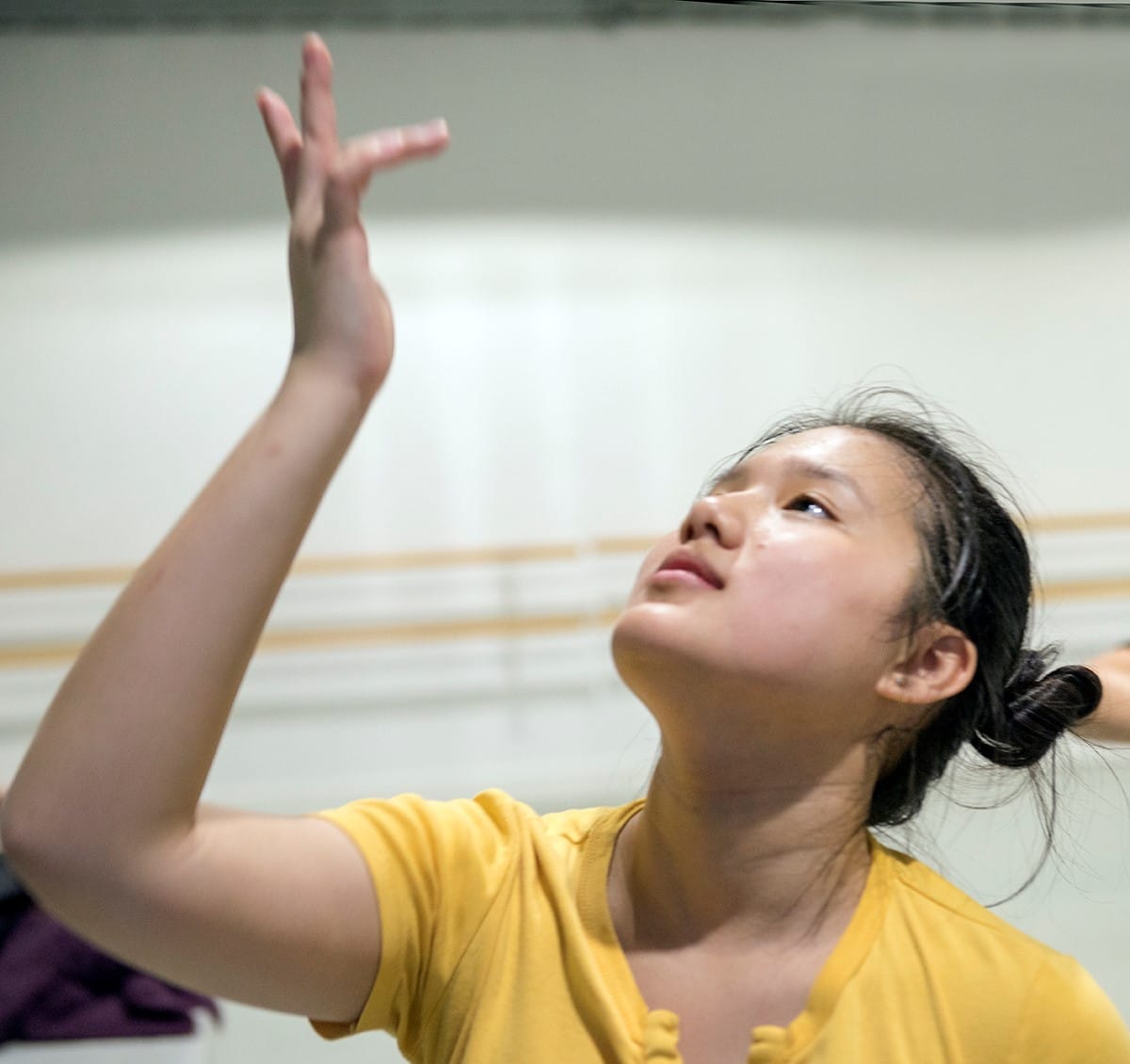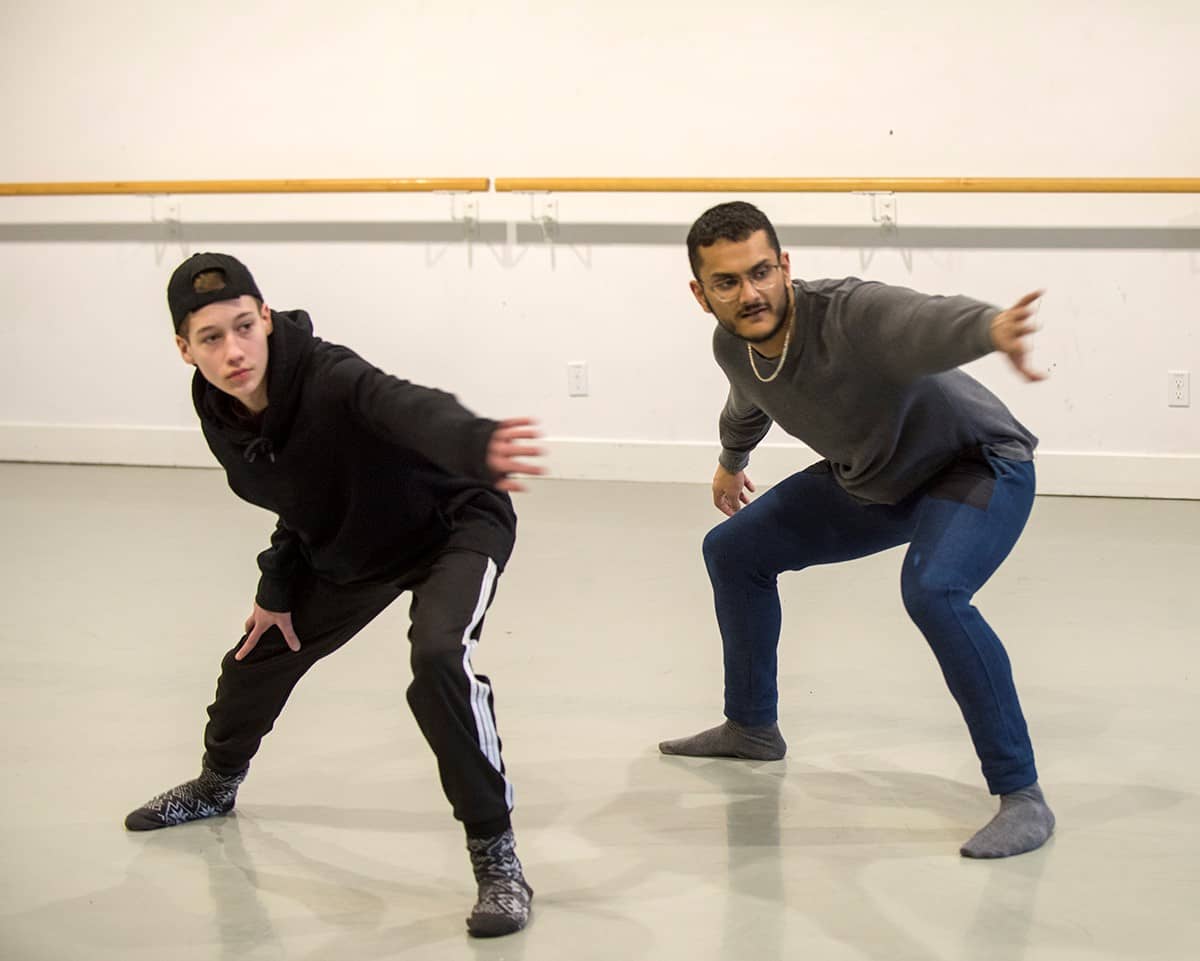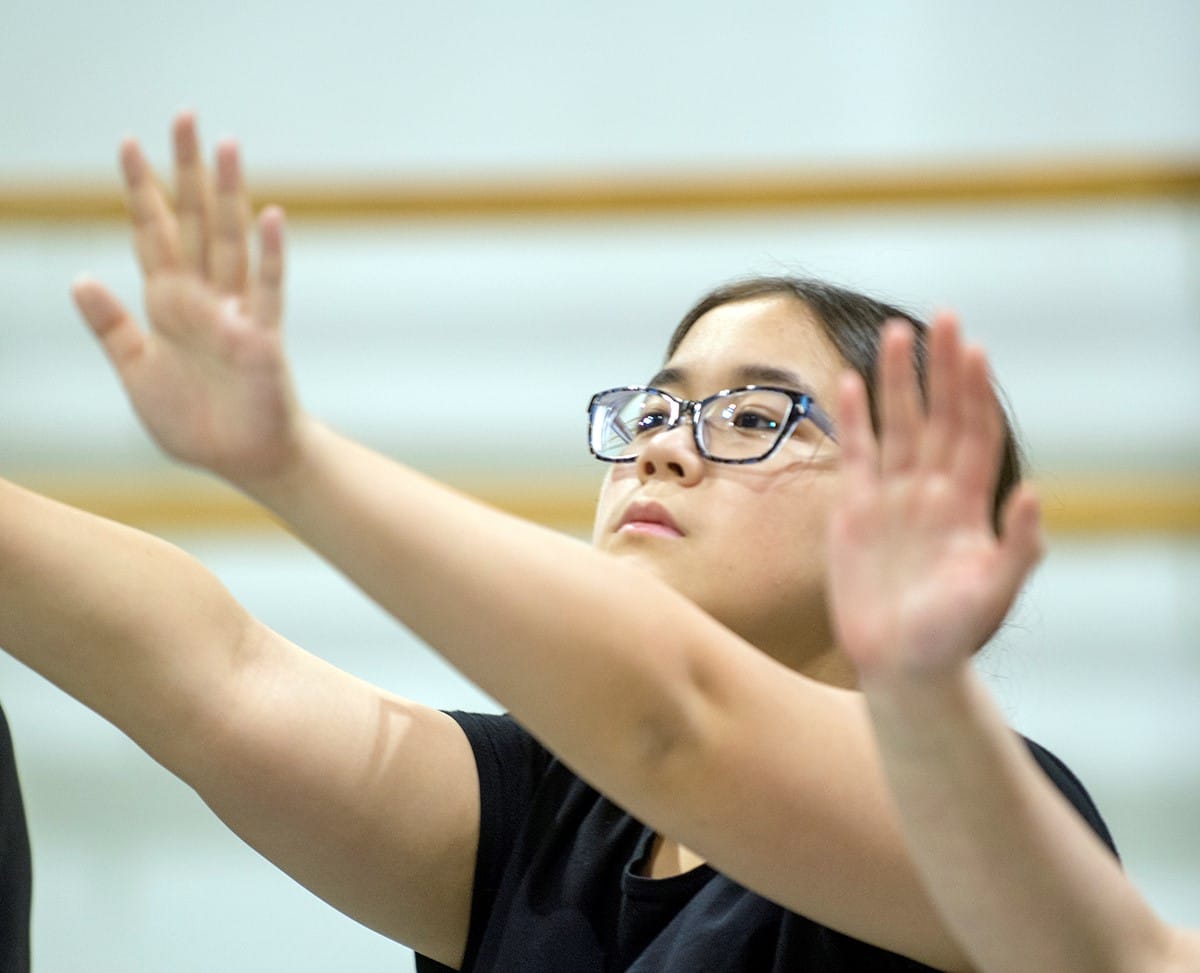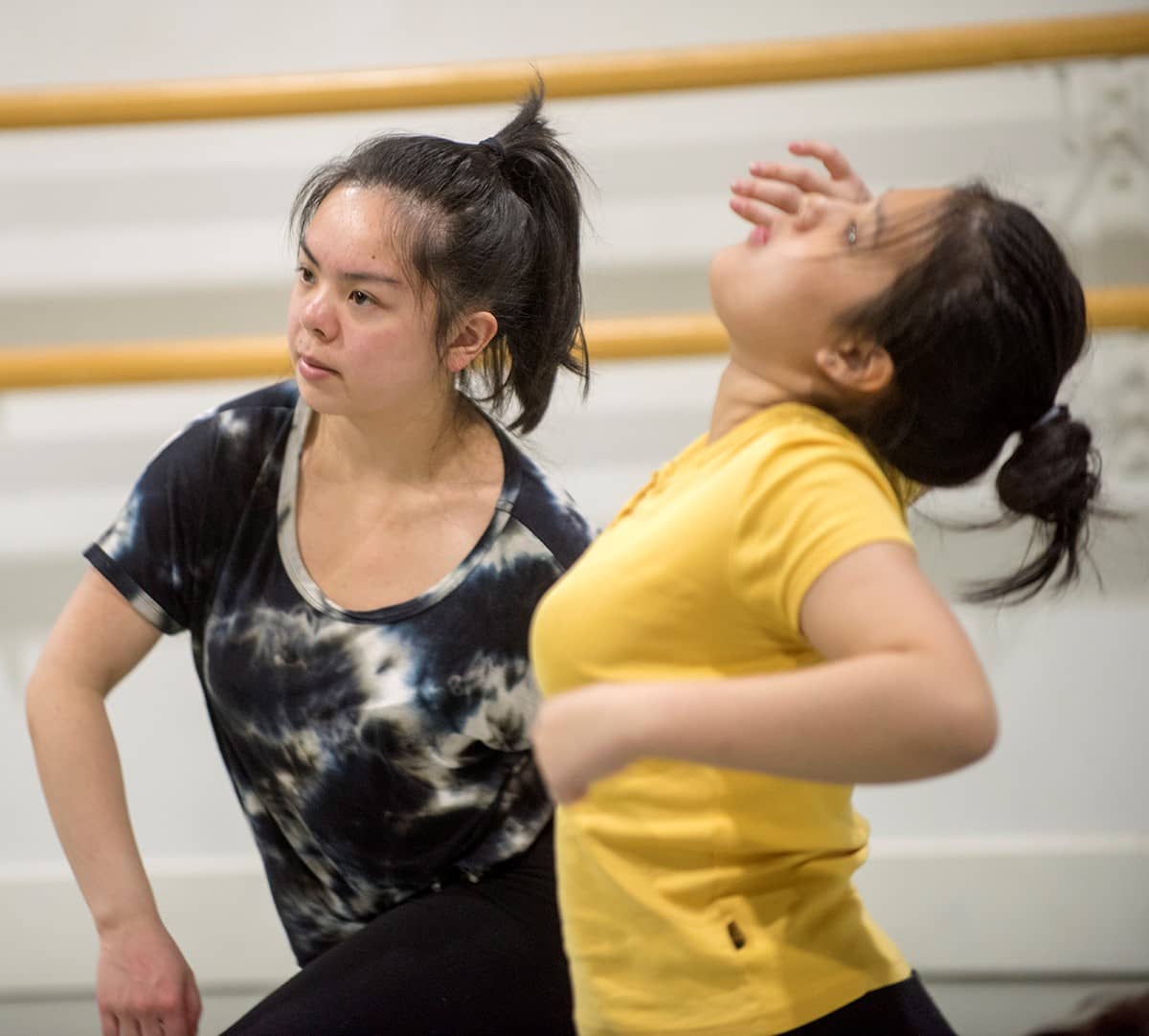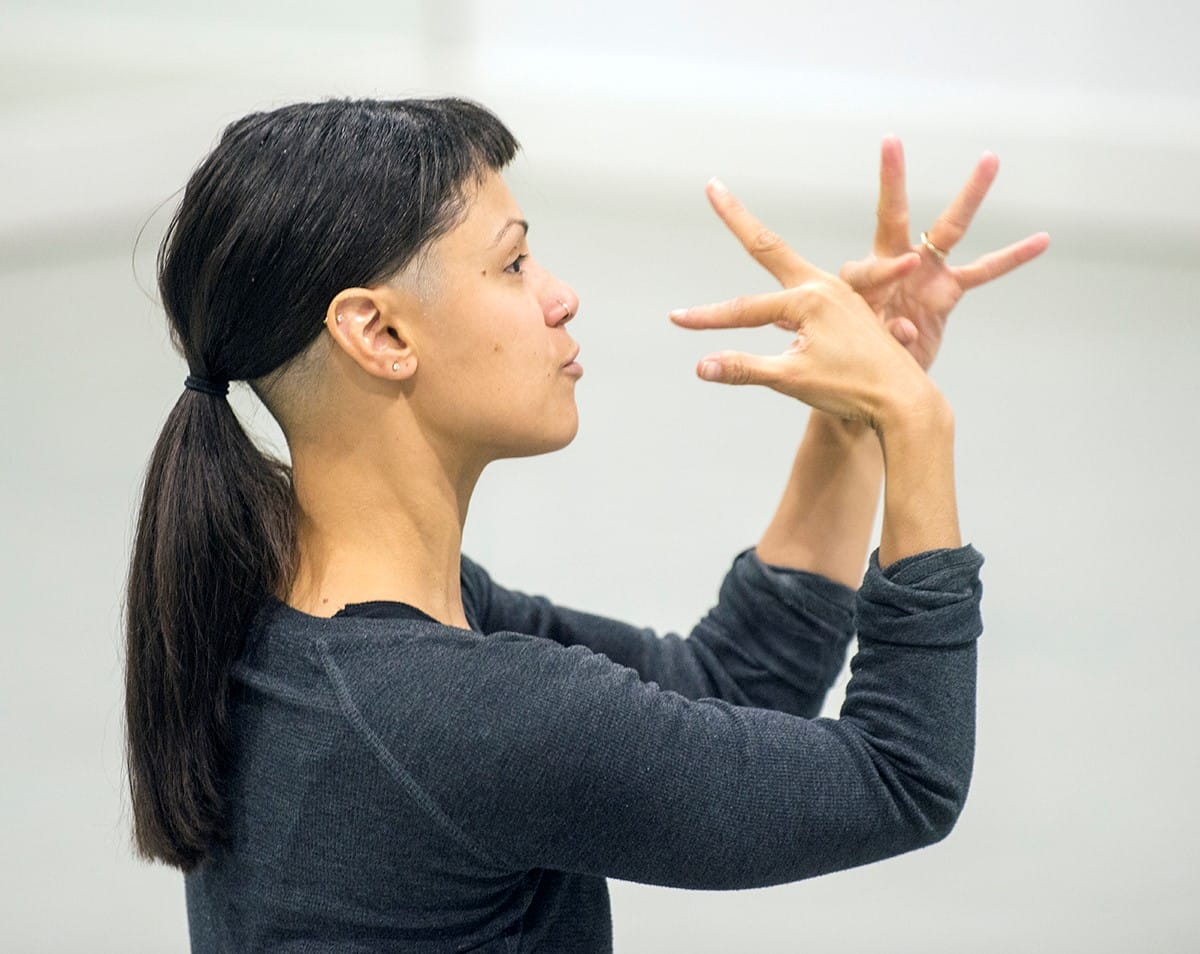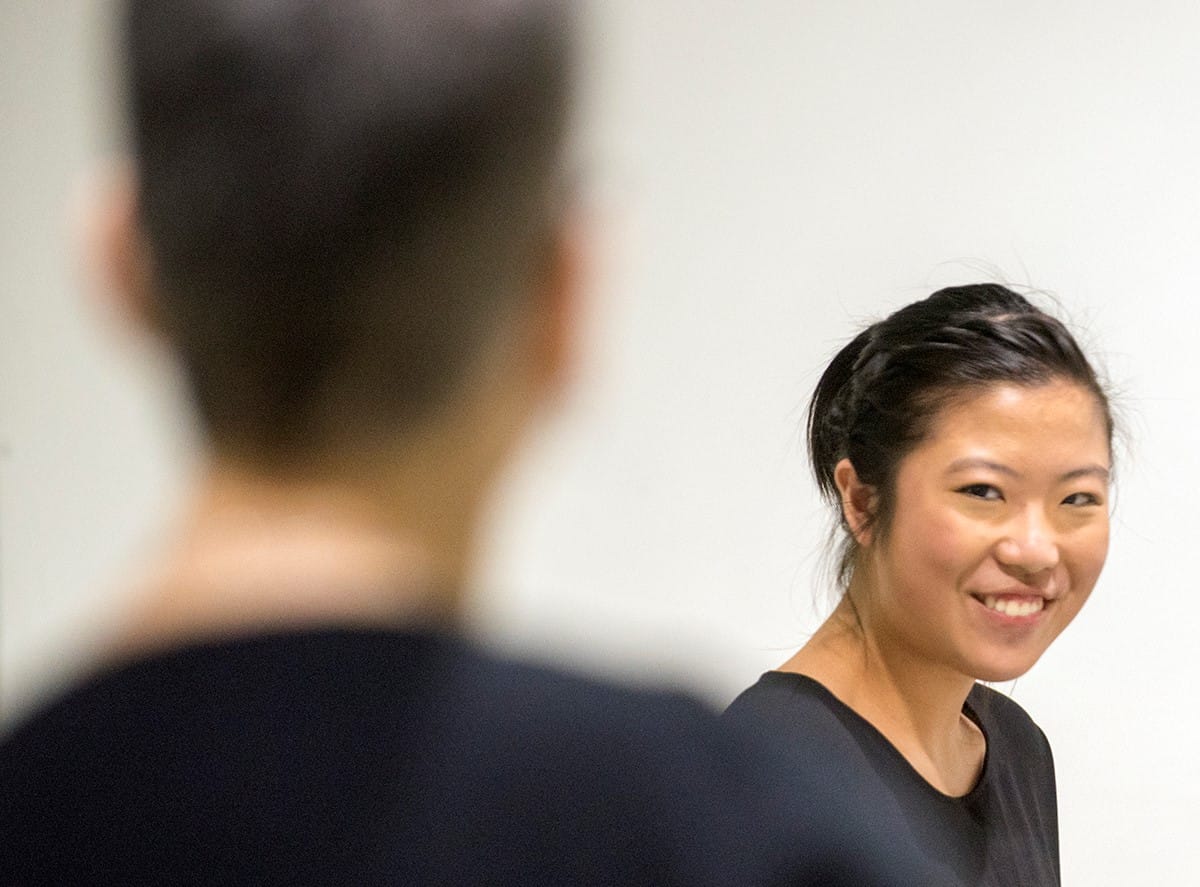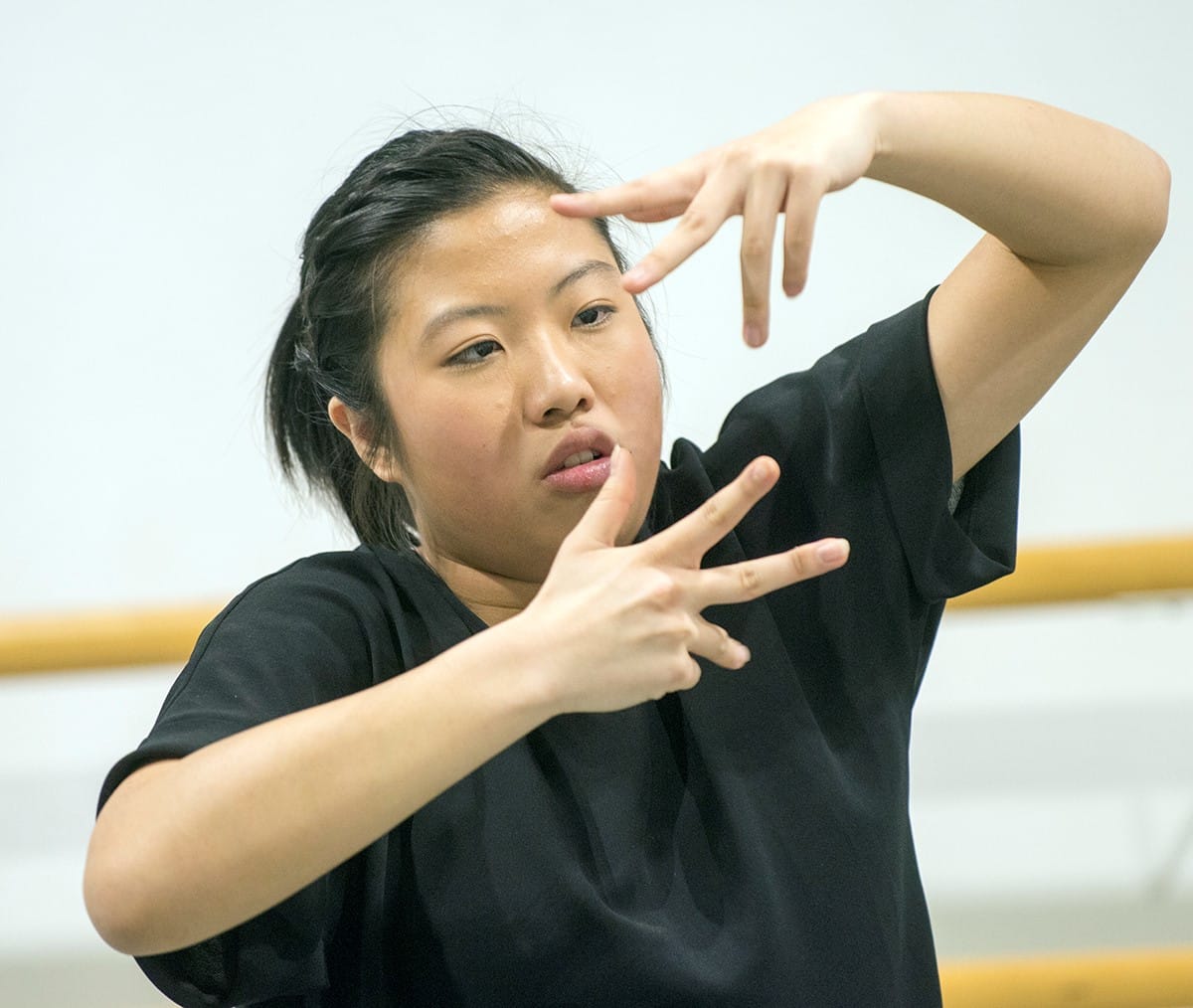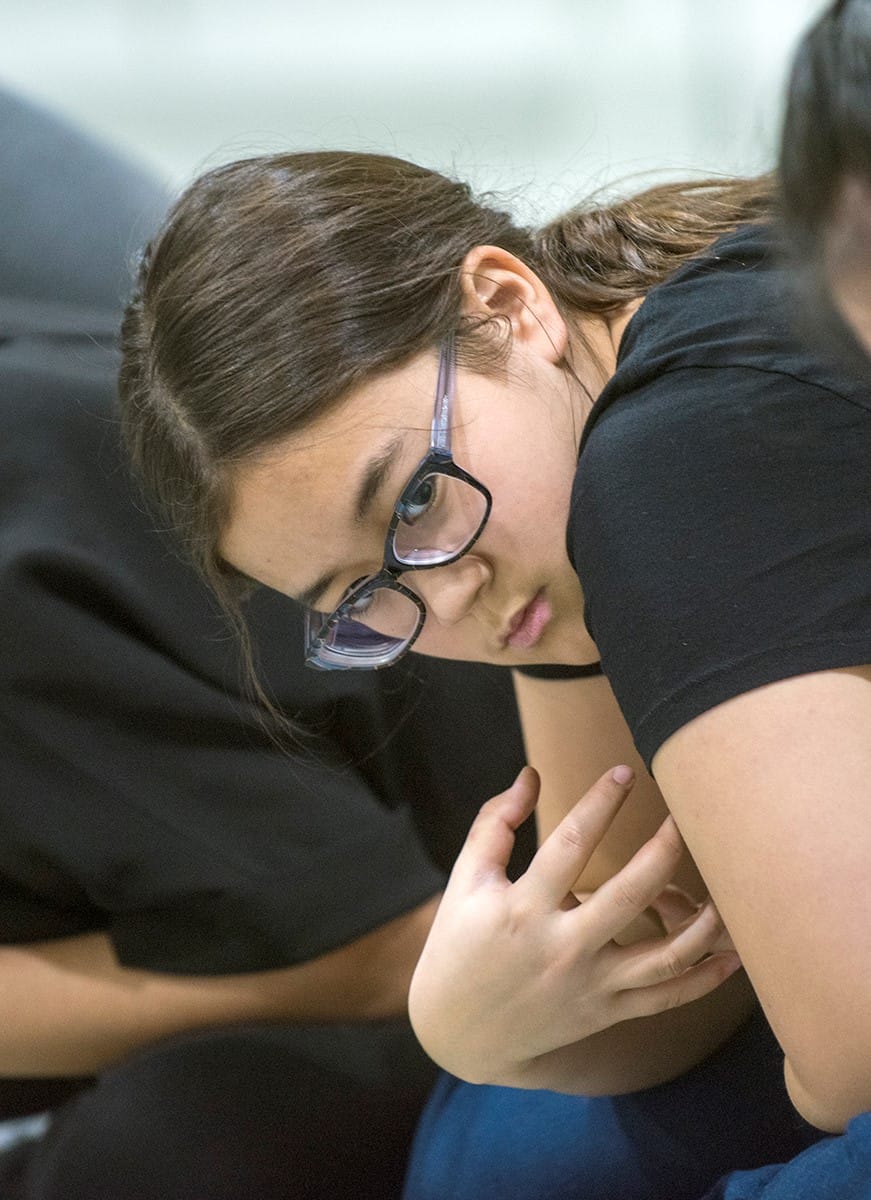 Movie Night with Miscellaneous - this is a recording of the Q&A portion of the evening hosted with answers to live questions that were asked during a Facebook live session with the Artistic Director and Away with Home cast.
Kissing Slowly 'til the End - this is a two-minute pitch video of a documentary-in-process of the MISCELLANEOUS Productions' live performance AWAY with HOME. Five talented young people, community-engaged artist, Elaine Carol and her team collaborate to create a new work about issues in the lives of youth including loneliness, mental health, immigration and connection/disconnection.