Calling all youth and youth workers! Join our Youth Advisory Leadership Council and gain professional experience with MISCELLANEOUS Productions.

We will explore:
Digital Strategies for the performing and visual arts that we are delivering with the input of this council of youth and youth workers.

Solutions for the general challenges Artistic Youth are facing during the pandemic. Barriers to technology and Internet connectivity.

Issues which impact Youth Artists' access to digital use.

Provide recommendations to provincial and federal networks of how to better serve their communities of Youth Artists.

We will meet 3 times over zoom for a couple hours and pay a $50 honorarium for full participation in all 3 meetings.

If you are interested in this opportunity, please contact alex@miscellaneousproductions.ca for more information and to register. Deadline: March 15th 2021. Hope to see you there!
AWAY with HOME Q&A - Video

Movie Night with Miscellaneous - this is a recording of the Q&A portion of the evening hosted with answers to live questions that were asked during a Facebook live session with the Artistic Director and Away with Home cast.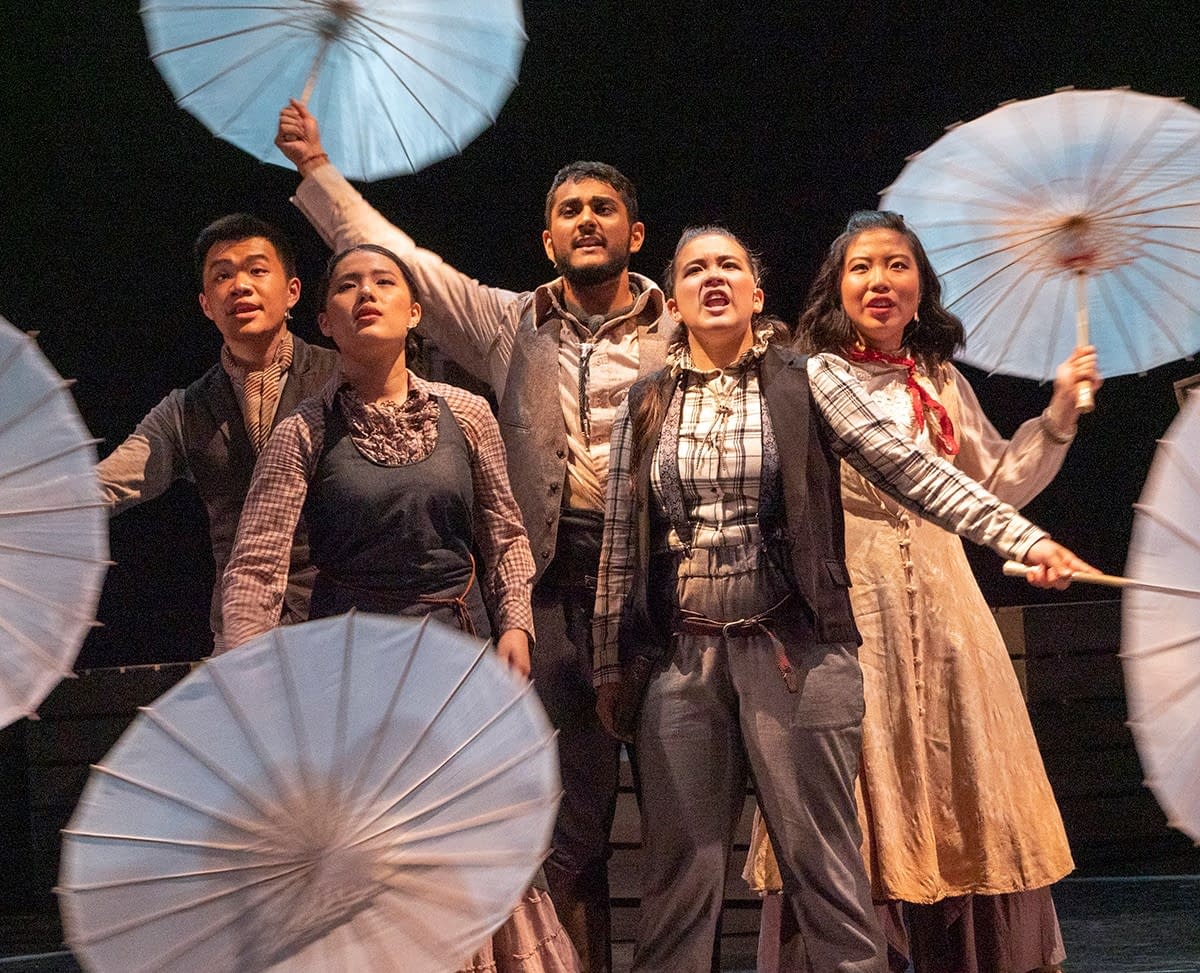 MISCELLANEOUS Productions Society – Annual General Meeting 2020

This year has been an unprecedented time for everyone as we deal with a global pandemic. MISCELLANEOUS Productions' Annual General Meeting (AGM) will take place online this year to ensure that all of our members, Board directors, and staff are safe.

To attend our first ever online AGM, go to the link here: https://miscellaneous-productions-society-2020-agm.eventbrite.ca

Please buy your $15 society membership* or attend as a guest. Please note that if you would like to attend our 2020 online AGM, you must register beforehand to receive the Zoom link.

*Only society members can vote

Registration closes on June 10th at 11:59pm.

We look forward to seeing you on Thursday, June 11th at 7 pm.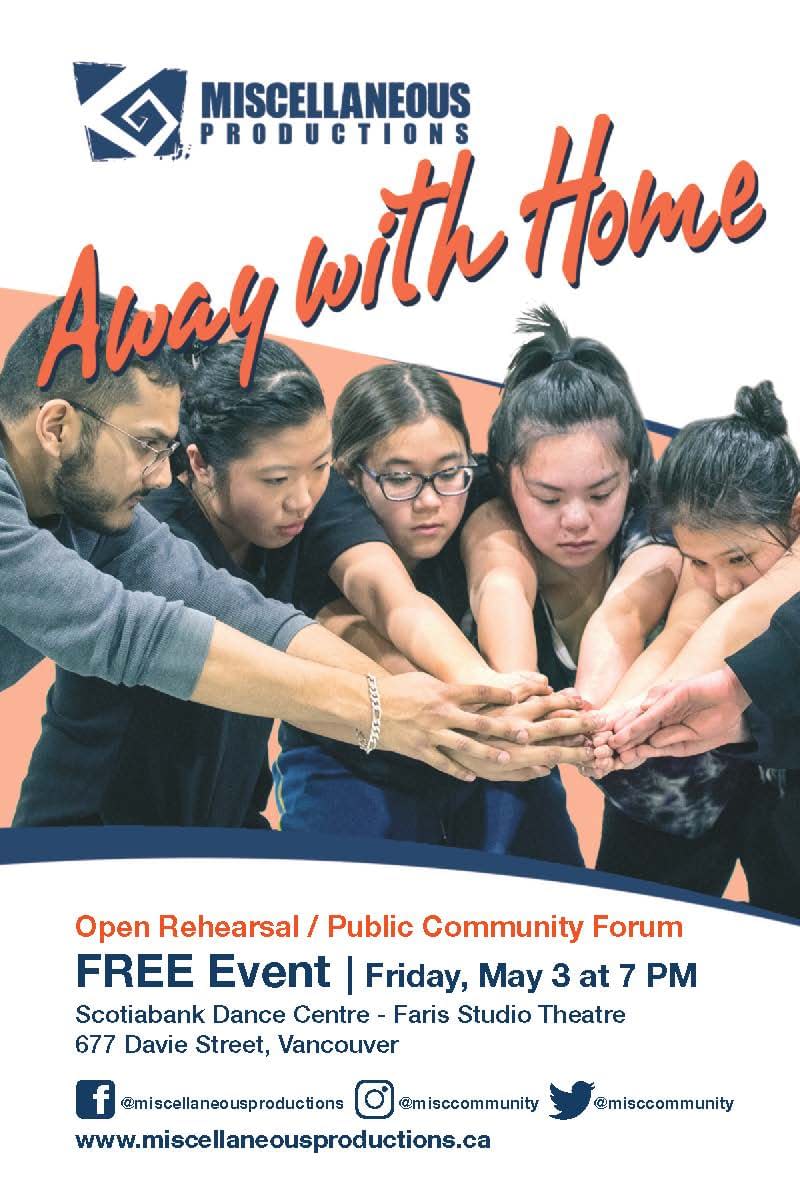 M E D I A R E L E A S E

For Immediate Release / Monday, April 15, 2019
MEDIA CONTACT: Elaine Carol at 604.725.7193
EVENT: An Open Rehearsal of "Away With Home"

VENUE: Scotiabank Dance Centre – Faris Studio Theatre (677 Davie Street)
DATE: Friday, May 3, 2019
TIME: 7 p.m.
ADMISSION: Free – No Reservations / Open Seating – First Come, First Seated

"Away With Home" A Free Open Rehearsal / Community Forum Exploring Home, Identity, and Belonging with Youth from the Community "When I try to change it hurts my heart. Trying to fit in, trying to find a place - any place – where I can be" (from Away with Home)